Description
Participatory theatre workshop, "Forum Play on Cross-Cultural Communication Challenges" with Abdulhamid Alsaat, Ahmad Nawid, Andemariam Okubay, and Birgitte Ravn Olesen
With reference to Augusto Boal's "Theatre of the oppressed", the workshop invites to a search for possible ways to handle communication challenges experienced by the group themselves and the other participants.
This workshop includes presentation of Ravn Olesen's paper, "'I Have a Suggestion': Forum Play as collaborative and situated knowledge production".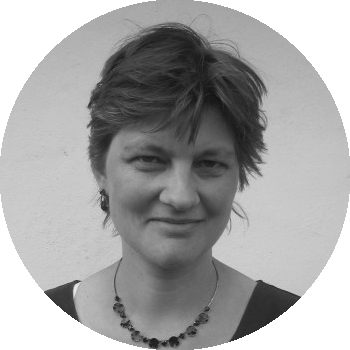 WORKSHOP ABSTRACT
Forum Play on Cross-Cultural Communication Challenges: A method for inviting discussion by acting
Forum Play is a method for exploring and rehearsing possible actions that people can take to transform their world. At the workshop a group of refugees, living in Roskilde/Lejre on an integration programme and me, associate professor at Communication Studies, RUC, will invite the participants (max 20 persons) to be part of a search for possible ways to handle challenges in specific situations experienced by us and/or the participants. The workshop is based on Augusto Boal's "Theatre of the oppressed", which is shortly described as a method to "discuss in praxis", that is to try different ways of acting in order to find ways to shake or transform the presented challenges.
In the Theatre of the Oppressed, "the audience" become active, as actors, while they and we explore, show, analyse and transform the challenging situations we are playing out. The point is not to show what we think other people should do — it is to discover what we can do!
Time: 75 minutes
Facilitator: Birgitte Ravn Olesen
Programme:
Welcoming, introduction and an

ice-breaking exercise

In groups of 5 people, each participant tells about a situation where he/she did not feel understood. The reason why everybody tells a story is that we want to make a common understanding saying that situations that are difficult to handle are a common condition.

The group selects the situation that they experience either as most commonly known or most difficult to overcome. The participant who told (and previously experienced) the selected story instruct the others in order to form a play for the rest of the groups.

In plenary, the first group plays through once without interruption while the other participants observe. After reaching the conclusion prepared in the group, in which the "oppressed character(s)" fail to overturn their communication challenge(s), the actors begin the production again. At any point during this second performance, any participant may call out "stop!" and take the place of the actor portraying the "oppressed individual". It is only the oppressed character's position that can be replaced. The participants who play the other parts keep their part, but act in relation to how they are met by the participants who occupy the "oppressed character". When all ideas are tried out and the situation at play has changed, we sum up, what we learned. Then it is time for the next group to enter "the stage in the circle.
+ + + +
PAPER ABSTRACT
Forum-play: A method for collaborative and context-sensitive knowledge production and action
Roleplay is often used in educational and organizational settings. Some are based on the idea that you can acquire skills in a simulation room, which can then be repeated in authentic interactions. In educational contexts, these types of role-plays are used in e.g. language teaching (Sandevik & Waade, 2006) and in the health care field, and simulation training is a growing area (Ravert & Hunter, 2010) with the purpose to qualify profession-specific actions. Some researchers have problematized such a transfer from simulated to authentic spaces (Stokoe, 2013) and Cunliffe points out that learning does not manifest itself in linear and chronological processes. They are often extremely disorganized and rooted and connected with the attempt to create connections and meaningfulness in what was initially not understandable (Cunliffe, 2002).
Roleplay is also used in a tradition based on a quite different epistemology, meaning that answers to how to act in a situation will always be context specific and related to knowledge/power relationships. Quinlan (Quinlan, 2009) points out that roleplay can create practical and collaborative knowledge because the games are based on the participants' different experiences. In this process, normative understandings can be tested and critical reflections shared.
I am working in relation to the last-mentioned tradition, and I work with a specific sort of roleplay called Forum-play. Here "the audience" become active, as actors, while exploring, showing, analysing and transforming the challenging situations we play out. Forum-plays can be seen as a method to "discuss in praxis", that is to try different ways of acting in order to find ways to shake or transform the presented challenges.
The point is not to talk about what we think we ourselves or other people should do — it is to discover what we can do by trying different ways of acting.
I think that Forum-play is amazing as a method for creating situational and dynamic knowledge about what is at stake in people's complex, everyday practice. The method is highly inspired by Augusto Boal's "Theatre of the oppressed" (Boal, 1974), but a lot has changed since Boal introduced his theatre methods. Today we do in the Western World experience a very complex and individualised/individualizing society, where it is hard to figure out where to begin, if we want to make changes for ourselves.
I have worked with Forum-play in many different settings: In an institution with mentally and physically challenged people, in a language school for young refugees, at a censorship meeting, and in several professional and educational settings related to health care.
When analysing the collaborative processes of knowledge production, I use Phillips´ (Phillips, 2011; Phillips et al., 2013) take on Bakhtin´s concepts about polyphonic voices and "centripetal/centrifugal forces", and Foucault´s concept on knowledge/power. My purpose is to discuss how Forum-play can nuance and qualify critical reflexivity on possible actions and how the same methods can be seen as another social technology of self-governance (Bakhtin, 1981; Deeny et al 2001; Dennison, 2011; Edmiston, 2012; Erel et al 2017; Foucault, 1980).
Litterature
Bakhtin, M. M. (1981). The Dialogic Imagination. Four Essays. Austin & London: University of Texas Press.
Boal, A. (1974). Theatre of the Oppressed. London: Pluto Press.
Cunliffe, A. L. (2002). Reflexive Dialogical Practice. Management Learning, 33(1), 35-61.
Deeny, P., Johnson, A., Boore, J., Leyden, C., & McCaughan, E. (2001). Drama as an Experiential Technique in Learning How to Cope with Dying Patients and their Families. Teaching in Higher Education, 6(1), 99-112. doi:10.1080/13562510020029635
Dennison, S. (2011). Interdisciplinary Role Play Between Social Work and Theater Students. Journal of Teaching in Social Work, 31(4), 415. doi:10.1080/08841233.2011.597670
Edmiston, B. (2012). Dramatic Inquiry and Anti-Oppressive Teaching. Youth Theatre Journal, 26(2), 105-119. doi:10.1080/08929092.2012.722906
Erel, U., Reynolds, T., & Kaptani, E. (2017). Participatory theatre for transformative social research. Qualitative Research, 17(3), 302-312. doi:10.1177/1468794117696029
Foucault, M. (1980). Truth and Power. In C. Gordon (Ed.), Power/Knowledge. Selected Interviews and other Writings 1972–1977. Hemel Hempstead: Harvester Wheatsheaf.
Quinlan, E. (2009). New action research techniques. Action Research, 8(2), 117-133. doi:10.1177/1476750309335204
Phillips, L. 2011. The Promise of Dialogue. The dialogic turn in the production and communication of knowledge Amsterdam, John Benjamins Publishing Company.
Phillips, L., KRISTIANSEN, M., VEHVILÂINEN, M. & GUNNARSSON, E. 2013. Knowledge and Power in Collaborative Research: A Reflexive Approach, London, Routledge.
Ravert, P. K., & Hunter, C. (2010). Nursing Students´ Perceptions of learning outcomes throughout simulation experiences. Undergraduate Research Journal for the Human Sciences, 9.
Sandevik, K., & Waade, A. M. (2006). Rollespil – i æstetik, pædagogisk og kulturel sammenhæng. Århu: Aarhus Universitetsforlag.
Sullivan, P., Smith, M., & Matusov, E. (2009). Bakhtin, Socrates and the carnivalesque in education. New Ideas in Psychology, 27(3), 326-342.