Description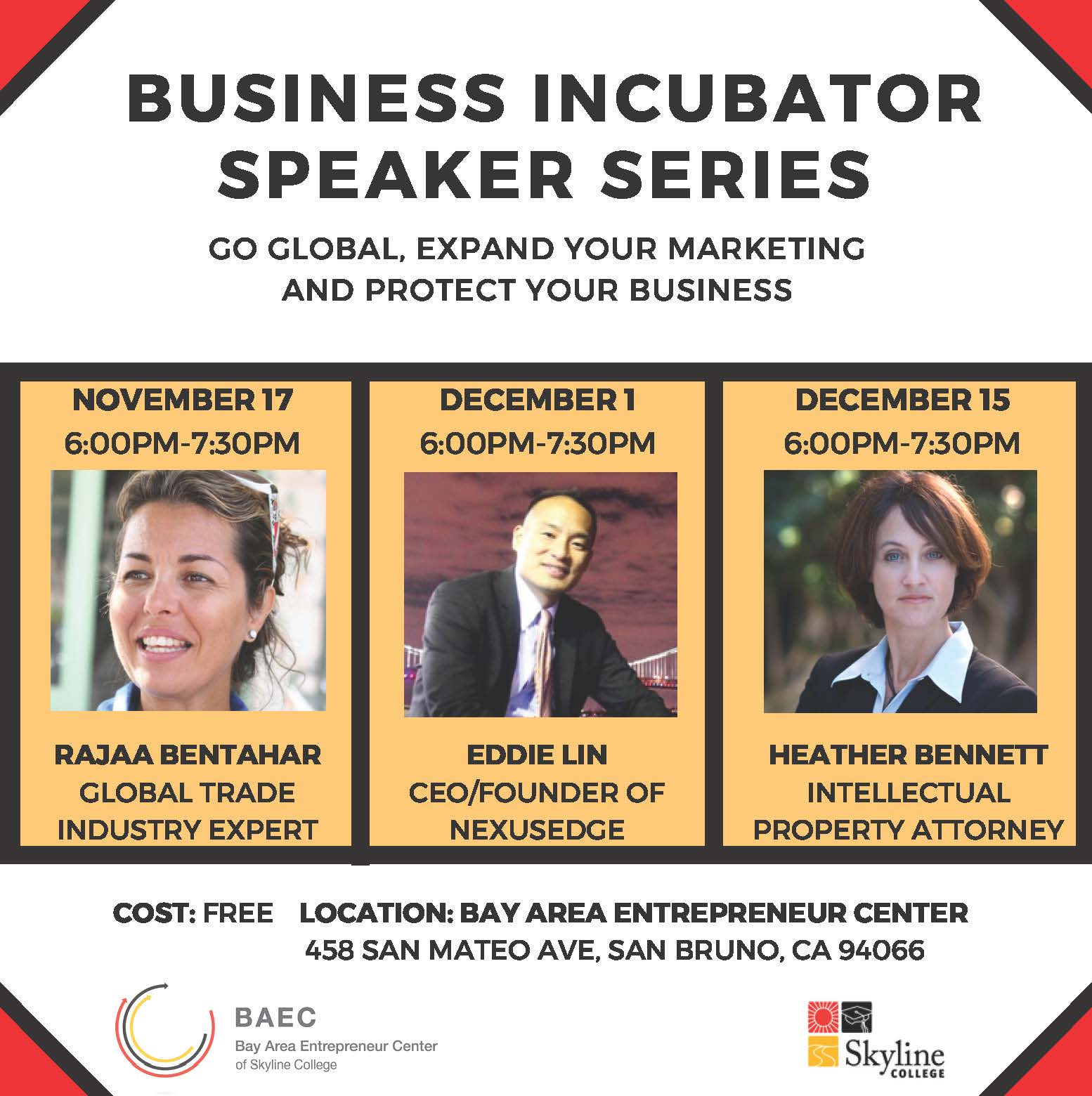 The Bay Area Entrepreneur Center recently launched its first Business Incubator Program for startup businesses and those with serious business ideas to start and grow their business.
You are invited to listen to the Business Incubator Speaker Series to learn how to grow your business. This speaker event series is open for BAEC Business Incubator students, college students and community members. Heather Bennett is the speaker on Thursday, December 15 at 6:00PM-7:30PM at the Bay Area Entrepreneur Center.
Ask your most pressing legal and business questions.
Heather is an attorney in Los Angeles with a private practice in International Trademark, Copyright, and Right of Publicity litigation and licensing representing innovative artists, entrepreneurs, and content creators including visual artists, photographers, writers, software developers, and filmmakers in the United States and abroad. Heather is admitted to practice in United States District Courts of California and the United States Court of Appeal, Federal Circuit.
She is also a passion-project documentary filmmaker herself and assists other documentary filmmakers with legal issues pertaining to fundraising, development (including Fair Use analyses), and production. She has a BA in History and French from Baylor University, a certificat d'études françaises from the University of Paris IV (Sorbonne), and a JD from McGeorge School of Law with concentrations in Intellectual Property and International Law.
For more information, please contact the Bay Area Entrepreneur Center at (650) 825-6840 or baec@smccd.edu.