Actions and Detail Panel
Part 2 - Energy is Energy: A two-part Workshop on a Consistent Approach in...
Sat, February 4, 2017, 10:00 AM – 1:00 PM EST
Sales Have Ended
Registrations are closed
Registration has closed.
Sales Have Ended
Registrations are closed
Registration has closed.
Description
Energy is Energy:

A two-part Workshop on a Consistent Approach

in Bio, Chem, and Physics
Part 2: Chemical Changes and Biology
Led by Donghong Sun and Chris Resch
Part 2 will continue to explore key methods to help students understand how energy, a key cross-cutting concept in the Next Generation Science Standards, can be represented by the unified idea of energy storage and transfer in the physical and biological world. The simple but powerful representation tool, Conservation of Energy (COE) diagrams, will continue to show how one can qualitatively keep track of energy in various changes. This graphical, visual approach eliminates the conflicts among the ways energy is usually taught in bio, chem, and physics, thus helping students build a deep, applicable understanding of this important concept as they study the various disciplines from 6th through 12th grade.
Part 1, introduced COE diagrams to represent energy storage and transfer in various demonstrations and scenarios in physics, building the fundamental idea of how energy storage changes when objects/particles attracted to each other are separated. This idea was then connected to chemistry as a way to describe how energy is stored during observable phase changes based on particle behavior change.

Part 2 further builds upon this as it delves into understanding energy in chemical changes and then applying the same idea in biological systems.
Pizza lunch for all at 1 pm!
Note: Please sign up for ONLY 1 workshop on Febuary 4th NOT BOTH. As these two workshops are both 3 hours and run simultaneously from 10am to 1pm in separate rooms at Teachers College.
WHITEBOARDS & T-SHIRTS
STEMteachersNYC T-shirt for $10 (S, M, L, XL, XXL, some sizes limited availability)

Whiteboards: 6 Whiteboards in a bundle for $30, or single boards for $5 each (unbundled) at the workshop
You MUST have cash in the right amount; we can't give change.
PHOTOGRAPHS AND VIDEO RECORDINGS.
We take photographs and record video of our workshops in order to publicize a positive image of science teaching, and of STEMteachersNYC - a recognized 501(c)(3) non-profit organization. If you register, you are agreeing to be photographed and to have your voice and image video-recorded. You are also agreeing to relinquish all your rights to the photographs and video recordings.
If you do not wish to be photographed or video-recorded, you must inform us when you check in at the beginning of the workshop. We will take one photograph of your face so that we can erase your image if we happen to catch it by chance during the workshop, and we will do our best to avoid you. We would also appreciate your cooperation in positioning yourself at the edge of the group so as to help us avoid you.
To join STEMteachersNYC, fill out survey: <tinyurl.com/modelingsurvey>
(Members find out about workshops first and can sign up before others.)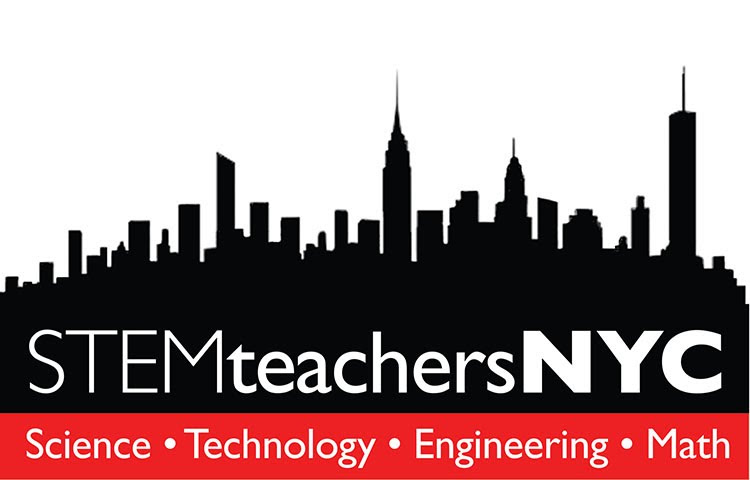 =================
FAQs
Is there a fee to attend this workshop?
Yes. There is a $19.99 attendance fee.
For weekend workshops after January 1, 2017 the ticket price has increased from $16.29 ($15 plus $1.29 Eventbrite service fee) to a flat $19.99. To hold the fee below $20, we will now pay the Eventbrite service fee.

This small increase will help us move toward our goal of making STEMteachersNYC a fully sustainable organization. We appreciate your understanding and support and look forward to seeing you this coming 2017 season.
Is STEMteachersNYC an approved NYC DOE Vendor?
Yes. Here is the Vendor #STE-068881
Is there a special pricing for TC students for this workshop?
Yes. TC students recieve a 50% discount on STEMtNYC workshops. To receive your discount code, please send an email to STEMteachersNYC Registrar (Registration@STEMteachersNYC.org). You will be asked to present a current TC student card at the door on the day of the workshop.
Where can I contact the organizer with any questions?
Questions about registration and payments for this event should be addressed to STEMteachersNYC Registrar (Registration@STEMteachersNYC.org).
Is the reservation fee refundable?
It depends, please be sure you are able to attend the workshop prior to registering for it.
If you for some reason can nolonger attend and let the Registrar know (Registration@STEMteachersNYC.org) one week or more before the workshop, you can get a free credit for a future workshop. If less than one week notification is given no refund is given, but if you want to take it as a donation, you must email and directly request an official acknowledgment of your donation.
If you mistakenly register for 2 workshops that take place at the same time, we will not be able to refund the fee.
Is my reservation/ticket transferrable?
Possibly, please contact STEMteachersNYC Registrar (Registration@STEMteachersNYC.org) if you need to transfer your reservation to a different person/name.
Can I update my reservation information?
Yes, you can update your reservation information.
The name on the reservation/ticket doesn't match the attendee. Is that okay?
No, please contact STEMteachersNYC Registrar (Registration@STEMteachersNYC.org) to address this.