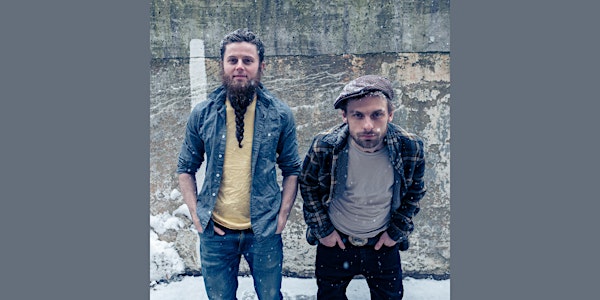 Performers
Parsonsfield
Alec Spiegelman
Location
The 9th Ward at Babeville
341 Delaware Avenue
Buffalo, NY 14202
DSP Shows presents Parsonsfield live in The 9th Ward with Alec Spiegelman
About this event
One listen to Happy Hour On The Floor, the band's third full-length release, and it's clear just how liberated Parsonsfield has become. Produced by Benjamin Lazar Davis (Joan As Police Woman, Okkervil River), the record fuses the group's rustic instrumentation and timeless sense of songcraft with dreamy synthesizers and vintage drum machines. The arrangements here are broad and spacious, often built off spare, hypnotizing loops that fuel the songs' mesmerizing drive, and the band's performances are deliberate and economical to match, substituting lean, careful construction in place of the strummed exuberance that defined much of their early work. The result is a record all about finding happiness in simplicity, a captivating collection more reminiscent of modern indie pop than old-school string bands that pushes the group far beyond the perceived boundaries of its sound even as it shines a spotlight on the heart and soul of what's always made them such a joyous revelation.
"When we started writing and recording, we realized that there weren't any restrictions on what we could do. It came with this boundless sense of musical freedom where anything felt possible," says lead vocalist Chris Freeman. "The experience taught us to really hone in on the core of what we love about making music together."
Parsonsfield first emerged in 2014 with Poor Old Shine, an ecstatic acoustic collection that prompted The New York Times to praise them as "boisterously youthful yet deftly sentimental" and hailed by Folk Alley as "the most jubilant and danceable indie roots music this side of the Carolinas." The band grew more experimental on their 2016 followup, Blooming Through The Black, and the collection earned them both glowing reviews and dates with everyone from Josh Ritter and The Jayhawks to Mandolin Orange and The New Pornographers. That same year, the group saw their music featured in the hit AMC series "The Walking Dead" and teamed up with the prestigious FreshGrass Festival to compose a score for the 1922 silent classic Nanook of the North, which they performed live alongside the film at the Massachusetts Museum of Contemporary Art.
----
Alec Spiegelman is a musician living in Brooklyn, NY. He is a member of the band Cuddle Magic. As a sideman, on stage or in studio, he's worked with numerous creative songwriters and bands, including Amanda Palmer, Anais Mitchell, Darlingside, Okkervil River, and Pokey LaFarge. He's produced recordings with Ana Egge, Taylor Ashton, The David Wax Museum, Jennifer Kimball, Anna & Elizabeth, and the conceptual multi-media artist Jack Early. His musical-comedy project (with Kelly Roberge), Ronald Reagan – Boston's Premier 80s Pop Saxophone Duo, shared comedy stages with Eugene Mirman, Kristin Schaal, and Reggie Watts. His early musical education included lots of improvising in the jazz tradition (broadly defined), formal studies with Steve Lacy, Bob Moses, Bob Brookmeyer and Ran Blake, and a thorough (informal) grounding in r&b saxophone best-practices (a la Junior Walker) directed by Doo Wop survivor Little Joe Cook.
-----
Please Note: This event will be presented in accordance with applicable public health requirements and considerations as of the date of the event; which could include changes to capacity, attendance prerequisites, procedures, and other protective measures per government and venue policies. Currently we recommend masks, especially if unvaccinated.