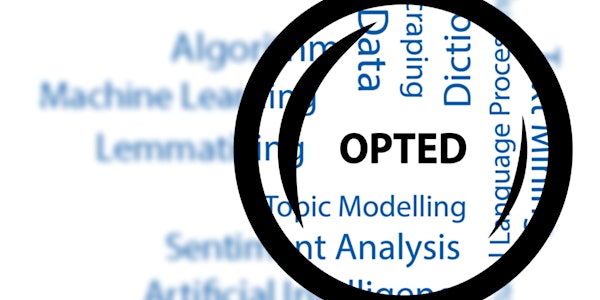 Parliamentary Data for a Better Democracy
A forum for sharing best practice organized by the OPTED network with the support of H2020.
When and where
Location
European Parliament 60 Rue Wiertz 1047 Bruxelles Belgium
About this event
The aim of the conference is to provide a forum for the exchange of ideas related to sharing and analyzing parliamentary data between practitioners and researchers. Legislative bodies offer a vast treasure chest of data for social scientists. However, due to a number of factors these troves are sometimes left unexplored. These obstacles include those of technical nature (the lack of APIs and the incompatibility of legacy IT platforms with cutting edge research tools), but also limitations on direct queries to the databases behind many legislative websites.
At the Forum researchers and data scientists will have a chance to give feedback to practitioners on how useful 'their' data is, and what they can learn from it. Avenues for a better realization of this potential for scientific purposes will also be discussed on both the national and EU level. In sum, the conference will allow for creating a better infrastructure of parliamentary archives for scientific research. Following the conference a report will summarize these findings which will be disseminated to relevant stakeholders in the European policy space.
We will inform registered participants on acceptance on May 26th.
Accepted participants will be required to provide identification information (national identity card/passport) to the organizers, as attendance at the event is conditional upon providing proof of identification.