Description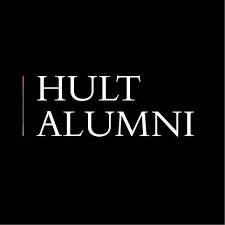 On behalf the HULT Alumni Association in Switzerland,
We would like to Invite you for a visit to the Parliament in Bern on the Saturday the 1st of July 2017, as we are delighted to inform you that we have reserved 2 Guided Tours at the Parliament in Bern, and enjoy a Lunch or Apero together on the Terrases of Restaurant Terrasse in Bern.
The Parliament Building and Guided Tour
The Parliament Building houses the Swiss Parliament. The Swiss federal government has its headquarters in this impressive structure where the National Council and Council of States convene for regular sessions four times a year.

After Bern was declared the Swiss capital in 1848, a new building had to be constructed for its parliament. The construction of today's west wing began in 1852. The east wing was added in 1884 – a mirror image of the west wing. The imposing center section with its dome and golden ribbing was completed in 1902. The dome is clad in copper and had a reddish hue in the time right after its completion. Over time, the turquoise patina developed that is typical of aged copper.
The decorations in and on the Parliament Building were the work of a total of 38 artists from all over the country.
Event Program
10.30 - 11.30 Guided Tour : visit to the Parliament and Guided Tour
12.30 - 14.00 Lunch at Restaurant Terrasse
16.00 - 17.00 Guided Tour: visit to the Parliament and Guided Tour
17.30 Apero at Restaurant Terrasse
Restaurant Terrasse

Time out above the water
With its unique architecture, the pavilion of the Restaurant Terrasse hovers over the rushing waters of the Aare. The interplay of architecture and nature makes spending time in the sunny outdoor seating area of the pavilion a real experience. Guests can even watch the movements of the water through an opening in the wooden floor.
While the bear on the weir opposite waits patiently for a fish, we serve guests Mediterranean specialities and traditional fish dishes, as well as coffee, cakes, and hot and cold snacks. We spoil you with suitable dishes for the time of day and season.
Treat yourself to a break from everyday life and let nature inspire you, and learn more about the Switzerland.