This is it! The world premiere of PARKWAY OF BROKEN DREAMS, the story of the rise and fall of alternative culture on Maryland Parkway.
About this event
Join us for the world premiere of the new documentary film PARKWAY OF BROKEN DREAMS. This exclusive, red-carpet screening will be followed by a Q&A with the film's director, Pj Perez, moderated by Las Vegas Weekly Senior Editor Geoff Carter.
Through a combination of archival footage and contemporary interviews, PARKWAY OF BROKEN DREAMS tells the story of the scrappy group of artists, poets, musicians, DJs, and entrepreneurs who built an organic, thriving, and highly influential arts scene along Maryland Parkway in the cultural wasteland of 1990s Las Vegas, only to see it fade away by the turn of the 21st century.
Please note: This film is unrated, but does contain conversational use of strong language. Parental guidance is suggested.
In accordance with Nevada COVID-19 guidance and Galaxy Theatres policies, face masks that cover both the nose and mouth should be worn at all times indoors except briefly when eating or drinking, regardless of an individual's vaccination status. We appreciate your cooperation to help make this event safe for everyone to enjoy.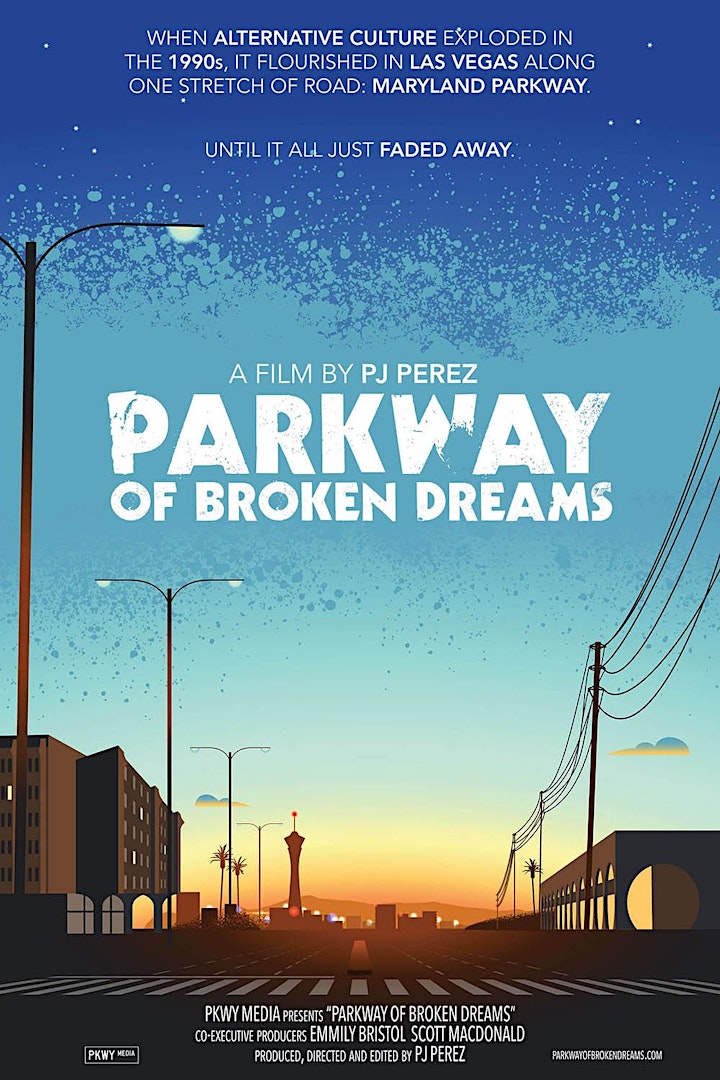 Organizer of Parkway of Broken Dreams World Premiere