Description
Join us as we celebrate the birth of Jesus Christ through words and music!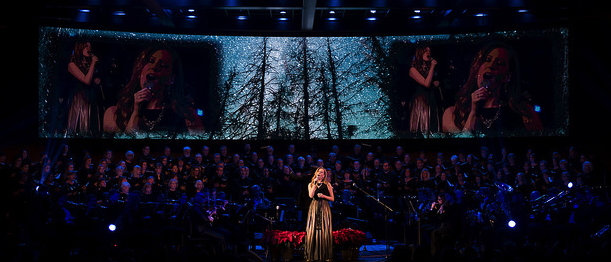 Concert begins at 7:00pm. Doors open 1 hour prior to the start of the concert. We invite you to enjoy live music, cookies and coffee in the Commons prior to the concert.
You can view pictures of the 2017 Christmas Concert here.
You can watch the 2017 Christmas Concert here.
Frequently Asked Questions (FAQs):
Do I need to bring my ticket to the event?
Yes. You can bring your printed ticket or your email order notification on your mobile device--either is fine.
How do I return my tickets? (Please read carefully.)
You can cancel your FULL order through Eventbrite by clicking the link on your ticket order email.
If you need to return SOME of your tickets, please email parksidetickets@gmail.com (or call (440) 299-7956) and we can take care of that for you.

This concert is General Admission. When can I choose my seats?
Doors will open 1 hour prior to the start of each concert. At that time, you may select your seats. Please do not save seats.
Do you have handicapped seating (space for wheelchairs)?
Yes. The Auditorium has places for wheelchairs. If you need special accommodation due to a wheelchair or walker, please ask an usher for assistance when you arrive.
Will there be childcare?
Yes, at two concerts. Nursery care will be available at the Saturday 7PM and Sunday 7PM concerts only, Birth - 35 Months.
Other Questions?
Please email parksidetickets@gmail.com