Description
Do you and/or your organization make decision about how parking facilities are built and/or managed in Mississauga? The City of Mississauga is undertaking a Parking Master Plan study that will help guide future decisions about parking citywide and is hosting a workshop for all Mississauga parking providers to discuss issues and opportunities, as well as share ideas.
Parking is an important part of our transportation system. As our City continues to grow and evolve, our community parking needs are changing. All kinds of parking are being reviewed, including: on-street and off-street parking, as well as public and private parking.
---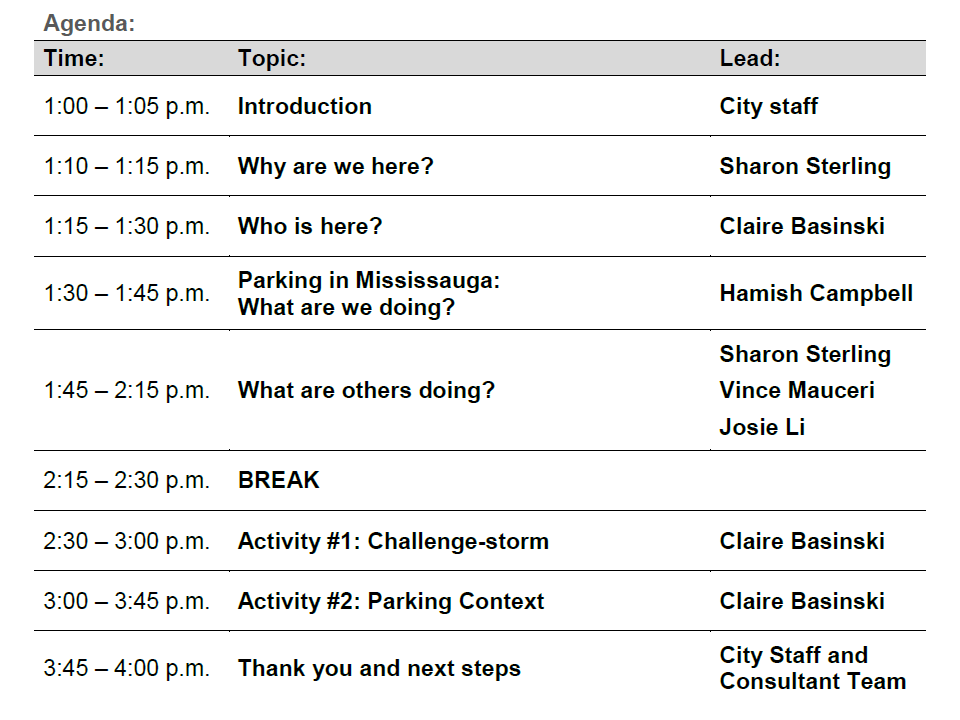 ---
Want to learn more? Visit parkingmatters.ca for more information and watch our video.
Can't make it to the workshop? Complete our online parking provider survey. It will take you less than 10 minutes and your feedback is much appreciated.
For any other questions, please contact the team at: parkingmatters@mississauga.ca.