Description
Be a ParkHack Innovator
You are invited to a ParkHack Innovators event at Lyst Studios, Hoxton Square to contribute to defining the future use of some of Shoreditch's valuable open spaces over the next 18 months.
We're calling on creative and entrepreneurial business people in Shoreditch to develop a number of pioneering ideas and solutions that will help businesses and the wider community get a lot more out of Shoreditch's green spaces.
Why; Rethinking Parks
Over the next two years, Nesta, the Heritage Lottery Fund and the Big Lottery Fund are backing a small number of pioneering innovations, with a focus on finding new business models that will enable our Parks to thrive for the next century.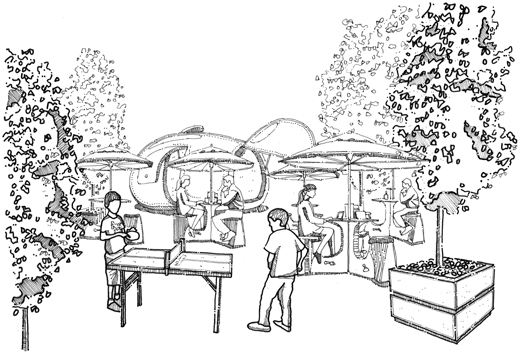 Like many other public services our public parks are under increasing pressure, with limited resources available for maintenance and management. Hackney Council, in conjunction with Gensler and Groundwork, are looking for ambitious new business models, management tools and partnerships to create a more sustainable future for the way its parks are used and maintained. Not only could this lead to greater financial security for parks, it could also create new opportunities for employment and education, increased health and wellbeing, and greater biodiversity.
Working in partnership with Groundwork and Gensler, Hackney Council have secured funding for a trial project designed to create strong links between Shoreditch businesses and their local Parks.
Together we will be consulting businesses on how to maximise the potential of four spaces: Charles Square, Mark Street Gardens, Hackney Road Recreation Ground and Hoxton Square. We're also keen on getting businesses on board to invest in future Park projects, as well as giving you input into how the Parks could develop over the next few years.
#ParkHack
The project kicks off with some eye catching installations that will be in situ at each of the aforementioned Parks and Squares, whereby local Park users will be able to scribe their thoughts and idea's as well as to tweet their ideas for improving the four spaces using the hashtag #ParkHack
For further information, visit http://www.hackney.gov.uk/parkhack.htm or email park.hack@groundwork.org.uk