Description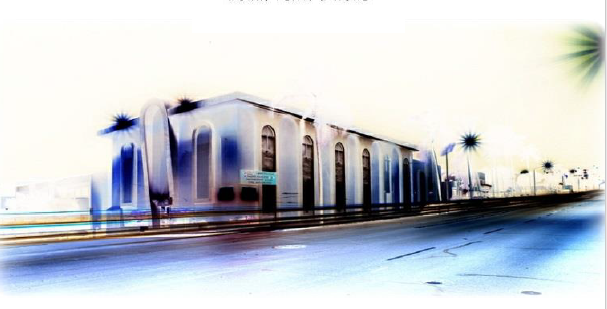 ***THIS EVENT IS NOW SOLD OUT**
PLEASE DO NOT SHOW UP WITHOUT A TICKET. YOU WILL BE TURNED AWAY AT THE DOOR.
If you would like to schedule a private tour of the space in the future please contact us at vanguardculture@gmail.com
THANK YOU FOR YOUR SUPPORT!
---------------------------
Vanguard Culture is proud to announce a new milestone in our programming. We have just acquired residency at Park6, San Diego's newest AFFORDABLE event space. With nearly 18,000 square feet, Park6 houses both private offices and multiple venues for both corporate and social events.
Join us for an informal OPEN HOUSE to show you what we're up to and to walk you through the available event spaces.
Professionals in the visual, performing, and culinary arts are encouraged to attend. Bring a stack of postcards to add to our community display rack, set up a table to show off your programming, or partner with us to program the space for the night and feature your creative and/or culinary brilliance.
This is a casual, one-time-only walk through of the entire Park6 building, specifically geared toward Creative Industry Professionals. Complimentary drinks and apps will be provided from our Cultural & Community Partners.
Featured Chefs:
Chef Francesco Bonsinetto
Chef Eduardo Escalante
Chef Danna Flores
Chef Mario Medina
Chef Stevan Novoa
Chef Alexandria (Sweets for my Sweets)


As a part of our residency, Vanguard Culture will be programming one specific area of the building: a 60-100 person capacity cafe/bar with a distinct modern-industrial flair.
With the recent trend of arts organizations losing their venues, and visual and performing artists constantly searching for affordable event spaces, we are very proud to be a part of the creative and programmatic renaissance of this building.
Event Exhibitors include:
Arts for Learning San Diego
Athenaeum Music & Arts Library
Baja Wine + Food
EKZO
San Diego Art Institute
San Diego Museum of Art
San Diego Latino Film Festival
Malashock Dance Company
Medium Festival of Photography
Facilities: Type & Capacity:
The Cafe/Bar: Tables/Reception 60 – 100
Performance Hall: Theater seating/Reception 390 - 500
Underground Club: Theater seating/Reception 120 - 200
Arcade: Casual seating/Reception 12 – 24
(Optional add-on for Underground Club)
Industrial Kitchen with 2 walk-in refrigerators 30
(Optional add-on for Underground Club)
.
Dining Room: Conference style/Formal 14 -16
Full House: All Venues included up to 1000