Description
The Sumter County Prevention Team Will Host
5th Annual P.A.R.K (Parents Accessing Resources for Kids) Event. Saturday, August 3, 2019, at the USC Sumter Nettles Auditorium and Gymnasium, 200 Miller Road Sumter, SC 29150, 10:00 AM – 12:00 PM
The purpose of this awareness event is to provide information on available community resources to parents of youth ages 0-18 years old in Sumter County.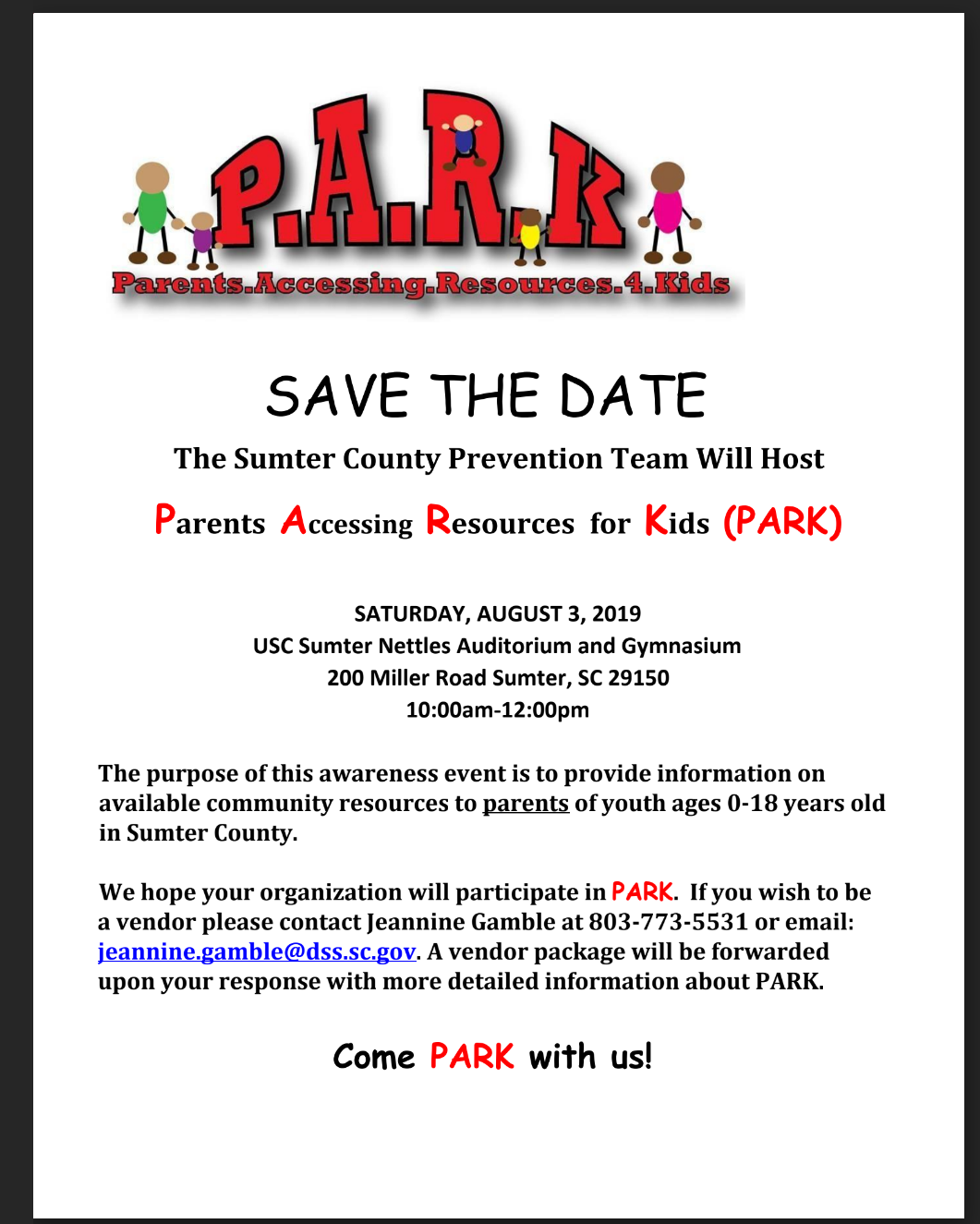 Come PARK with us! Should you have any questions or are in need of additional information, please contact Jeannine Gamble at (803)-773-5531 ext. 270 or via email at jeannine.gamble@dss.sc.gov.