Location
CoSpace Park
43 Science Park Road
Singapore, 117408
Singapore
Refund policy
Refunds up to 30 days before event
Description
UPDATE: Tickets are selling fast and we will be closing sales soon due to space restrictions. We have a strong response from Kuala Lumpur and will have hackers coming down from across the border!
As businesses head into the cloud and jobs become more fluid, the role of commercial spaces evolve as society moves into the future of work.

Envisioning a technology enabled future of smart working environments, the Park of the Future Hackathon is a 24-hour hack that will bring startup enthusiasts, developers, and technologists together to explore and develop their ideas on improving the experiences and operations of both tenant and landlords.
Organising Partners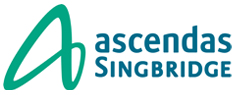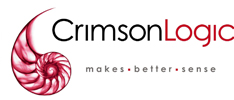 Prizes
Grand Winner:
$1000 cash prize

3-month hotdesking pass for the team at CoSpace Park

Entry into Ascendas-Singbridge Park of the Future Innovation Program
4 x Challenge Winners:
1 x Twizo Challenge Winner:
Potential piloting opportunities with Ascendas-Singbridge and Singapore Science Park 2 tenants
Challenges
1) Always On
As more businesses come online and operations go 24/7, commercial parks need to stay 'on' as well. How can parks be re-equipped to continue providing value to its tenants round the clock?
2) Refining Residents' Experience
The workforce is getting younger, thus changing their consumption needs within their workplace. What changes can be made to the tenants' daily interactions with the commercial park?
3) Security in a New World
Technology advancements often brings two sides to a coin. As security threats become more complex and advanced, how can parks ensure the safety and integrity of their facilities?
4) Twizo Sponsor Challenge
To create the most elegant & simple Twizo integration, while making use of multiple Twizo-enabled verification options.


Highlights
Outdoor barbeque pits in the evening

Masseuse to ease those tight hacking shoulders

Access to APIs and technology from the following sponsors:
Twizo - Online Security
Balsamiq - Wireframing Software
Amazon Web Services - AWS Credits

Chance for direct follow-up support from TNB Ventures and Ascendas-Singbridge for further development
Schedule
Day 1: 28th April 2018, Saturday
09:00 Doors Open & Breakfast
10:00 Hack Opening
11:00 Teams Formation
11:30 UX Workshop: Product/Feature Validation
12:30 Lunch
13:00 Hack Begins
14:00 Twizo Workshop: 2FA Online Security API
14:45 Agile Workflow Workshop by Palo IT

18:00 Dinner
22:00 Supper
23:00 Pitch Workshop
Day 2: 29th April 2018, Sunday
08:30 Breakfast
12:00 Lunch
13:00 Hack Ends!
13:30 Pitching Begins
15:00 Break
15:15 Pitching Continues
16:00 Judge Deliberation
16:15 Results Announcement
16:30 Open Networking


Sign up for our newsletter here! We'll keep you in the loop about future hackathons, events, and other networking opportunities with corporates and investors!
Sign up HERE.
FAQ
1) What is the focus of the hackathon?
The Park of the Future Hackathon is focused around privately owned industrial/office parks that can be improved to better serve tenants, and make management easier for landlords through tech solutions. Solutions could be anything from IoT, to platforms, to analytics.
2) Is there a limit to how many people should be in a team?
Individuals and teams of 2 to 5 members can participate.
3) What if I already have an idea that I would like to work on?
Having an existing idea you'd like to work on is great! But in the spirit of fairness we would have to assess that you did not have existing product development work done prior to the hackathon for you to be qualified for prizes. However, you can still participate in the pitching session.
4) Is staying for the hack overnight compulsory?
No, but it is highly recommended in order for you to have ample time to prepare your prototype and pitch.
5) Are meals provided?
Yes. Breakfast, lunch, dinner and supper will be provided.
6) How do I get to CoSpace Park?
Public Transport (easiest method)
Alight at Kent Ridge MRT Station (Circle Line)

Head up to Exit B to Bus Stop (ID: 15139)
Take Bus 200 for One Stop, alight at Bus Stop

(ID: 15129)

Cross the road and walk along the sheltered walkway

Walk through Gemini open space and you will see CoSpace Park


Note: 10-minute walk from Kent Ridge MRT down the infamous '99-Bend'
Taxi / Car
Parking
Free parking after
7.30PM
and on weekends.
Shuttle
Access the following
LINK
for shuttle information.
Alight at Singapore Science Park 2 or Sparkle on your route.
Judging Criteria
Each judge will be scoring against a total of 20 points. The final points for each submission will be the total of all the judges' scores.
How unique is the idea and its execution?

How much of an improvement from existing situation does it bring into the park / tenants?

User Experience (5 points)
How well did the team put themselves in the shoes of the users?
How scalable and cost efficient is its implementation?
Judges
Kelvin Ong
Partner
TNB Ventures
Bey Jiann Ming
Engineering Services & Sustainability
Ascendas-Singbridge
Ben Chong
Chief Strategy Officer
Twizo
Francois De Serres
Head of Digital Technology
Palo IT
Challenge Sponsors

Twizo makes online security simple through easy integration and a variety of authentication solutions.
In-Kind Sponsors

Balsamiq is the maker of the industry-leading rapid wireframing software that combines the simplicity of paper sketching with the power of a digital tool so that teams can focus on what's important.
Website: http://balsamiq.com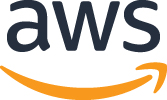 Amazon is offering AWS credits to Park of the Future Hackathon participants.
Website: https://aws.amazon.com/
Community Sponsors

Woomentum is part community, part tech startup, working closely with women entrepreneurs and female-led startups to ensure they thrive at every stage of their entrepreneurial stage. Woomentum.com features a community forum (Q&A) where women can ask business-related questions and share their experience and knowledge. The crowdfunding platform part, Woomentum.Fund features campaigns where women can acquire funding, feedback and early-adopter customers to help launch and scale their ventures.

Challenge Rocket is an intuitive and responsive platform for organizing online challenges and hackathons. Their purpose is to connect the most talented and creative developers from all around the world. They help all makers to stand out and supports the implementation of the best IT ideas in business.
Website: http://bit.ly/2Cm2fET