Party from your car at the ParkNParty Drive-In Theatre - the socially distant LIVE entertainment phenomenon, launching in Manchester!
About this event
SHOWS
90'S ANTHEMS FT KELLY LLORENNA & DJ KUTA | 20:00 | 11 SEPTEMBER
BUMPER BINGO | 16:30 | 12 SEPTEMBER
IBIZA CLASSICS | 20:00 | 12 SEPTEMBER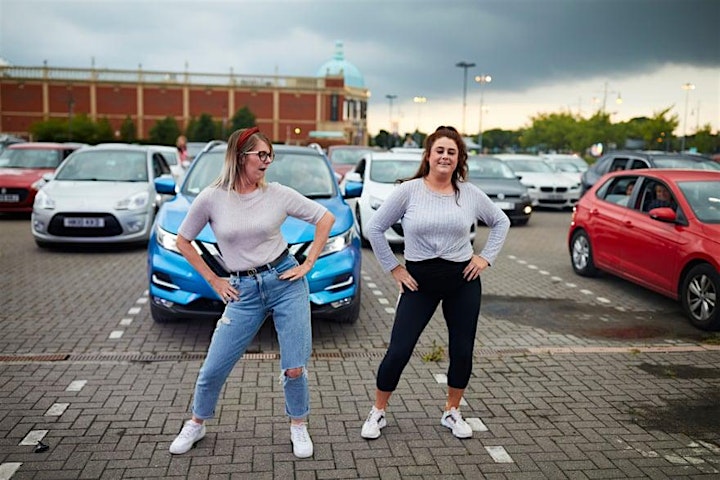 90'S ANTHEMS FT KELLY LLORENNA & DJ KUTA
Whether you're looking to relive the 90s or experience it for the first time, this night of dance classics from the greatest decade is not to be missed. Featuring a whole host of club bangers fit for the beaches of Ibiza - Kelly Llorenna and DJ Kuta are ready to take you back. This is the perfect time to let your hair down and enjoy some of the greatest 90s tunes – all from the safety and comfort of your own car. You can even dance the night away in your own socially distanced square! Our night of 90s dance classics is your chance to make this summer one to remember.
IBIZA CLASSICS FT ROZALLA
If the club land of Ibiza is your scene, then our unmissable night of Ibiza Classics is where you need to be. With wall-to-wall bangers fit for any club and an appearance by top electronic musician Rozalla, this is an experience to be enjoyed long into the night. Simply buy your tickets, roll into the venue in your car and dance the night away in your own socially distanced space. Safe, secure and fun – our Ibiza Classics night has got it all.
BUMPER BINGO
Get ready to have a wheelie good time. One minute you will be eyes down dabbing, the next raving with our DJs! Socially discoing, back seat fun, with interactive games, sing-a-longs and even free bingo games.
THE GREATEST SHOW
This is an all singing all dancing night filled with songs the entire family will enjoy. The perfect show for dancing in your car, or sitting back with a tub of popcorn.

ABOUT
Starting on 30th July, a series of live musical performances and interactive entertainment, such as 'Bumper Bingo', will be provided safely to guests to enjoy from the comfort of their own car.
Hosted at EventCity, the ParkNParty Drive-In Theatre is in collaboration with Pop Up Entertainment. The jam-packed programme promises to feature family-friendly thrills to enjoy this summer.
Each event is set to last 2 hours, and the schedule includes the chance to win big with Bumper Bingo, as well as immersive, live experiences bursting with hits from Queen and Mamma Mia. Resident DJs will also be on hand to keep visitors entertained before and after the show.
At just £35 per vehicle, the Park N Party Drive-In Theatre will be open to the general public from Thursday 30th July.

FAQs
How much does it cost?
£35 per car per live show.
What is included in the price?
This includes 1 full length live show
How many shows are there per day?
There are multiple shows per day, but never the same show twice in one day. Check out the schedule to find the show you'd most like to see.
When should I arrive?
We would advise arriving 30 minutes prior to the start of the movie in order to grab your desired parking space. But remember - everyone with a ticket is guaranteed a spot!
How will we be able to see the movie?
3 large format screens will be strategically located around the venue to enhance your viewing experience.
Are the shows suitable for kids?
All shows are family-friendly.
Do we drive into EventCity?
The events will be hosted outdoors in the EventCity outdoor parking area.