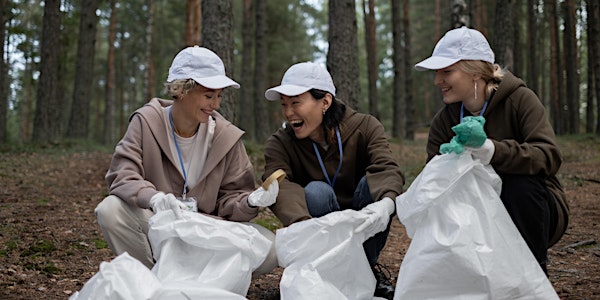 Park Cleanup Happy Hour
Get active, meet new people, make an impact!
When and where
Location
Factory Berlin Görlitzer Park Lohmühlenstraße 65 12435 Berlin Germany
About this event
What would happen if everyone picked up at least one piece of litter every day? Or, what would happen if we could get together to connect with each other, and with the earth? At this special Happy Hour, let's do just that!
Leading up to World Cleanup Day on 17 September 2022, we would like to unite with both Factory members and eco-conscious community members to tackle the global waste problem and contribute to a more sustainable world.
Together we will go for a clean-up (plogging) in Görlitzer Park and through the streets of Kreuzberg. First, we will meet at Factory Berlin and get to know each other, and then get moving through the cleanup. Afterwards, we will return to Factory Berlin for a relaxing Happy Hour, some celebratory beverages, and some great conversations about ways to contribute to a better future.
This event will be led by Sana Al-Badri, founder of SageWealth, Laurent Petit, founder of Active Giving, and Katharina Hoffmann, founder of THE GOOD RUN.
Let's join our hands for a waste-free world!
About Sana Al-Badri, Co-Founder & CPO at SageWealth
Sana is a licensed financial advisor and the co-founder of SageWealth. She leverages her background in Psychology to help make investing easier and more sustainable. Her startup SageWealth helps investment beginners set & achieve financial goals and start building wealth sustainably. Previously, Sana worked as an executive assistant for Europe's biggest vegan NGO, and was a UX lead at a fast growing impact startup focused on water. In her free time she loves to dance contemporary, analyze stocks, and practice mindfulness.
About Laurent, Co-Founder and CEO at Active Giving
Laurent is a sport enthusiast and climate activist. He loves to build communities around sport and movement. His company Active Giving enables individuals and companies to support social and environmental projects while promoting an active lifestyle. In his free time he loves to play drums, run, and travel.
About Katharina Hoffmann, founder of THE GOOD RUN
Kathi has a degree in textile engineering and about 10 years ago made sports, especially running, her profession. Among other things, she started adidas' branded running community, the adidas Runners, which today exist on all continents of the world. In 2021 she launched the first online platform for sustainable running gear - THE GOOD RUN - Kathi mainly works on concepts with a focus on sustainability, sports and community building and regularly organizes Clean-Up Runs.