Event Information
Performers
Anders Osborne, Luther Dickinson, Marc Broussard, North Mississippi Allstars, Rita Wilson, John Popper
Aaron Barker, Aaron Benward, Chad Cromwell, Chris Wallin, Billy Dean, Bill Luther, D. Vincent Williams, Danny Myrick, Dave Pahanish, DJ Logic, Earl Bud Lee, Eric Van Houten, Even Stevens, Hailey Steele, Ira Dean, Keith Stegall, Kent Blazy, Kyle Jacobs, Kylie Sackley, Matt Warren, Monty Powell, Anna Wilson, Paul Jenkins, Phillip White, Rick Brantley, Steve Seskin, Tim James, Travis Howard, Tyler Hilton, Windy Wagner, Something Out West, The Side Deal
About this Event
The Best Little Mountain Music Festival in America
Taking place across five venues in the "best small city in America" on September 13th and 14th, Park City Songwriter Festival promises to be an experience to captivate even the most avid of live music fans. In addition to the headliner's concerts each night, songwriters in the round, panels, and workshops will all be part of the PCSF experience. Watch our video.
The line up
Full list of songwriters below with more award winning talent come!
PCSF is partnering with Mountain Town Music to showcase some amazing local talent giving them a chance to perform in front of industry leader right in their own back yard.
Ticketing Options
Platinum 2 Day Festival Ticket - very limited quantities!
Only guaranteed access to any show
32 shows to choose from including Main Stage with First Entry for best seats
Reserved ticket to Headliner and Hall of Fame Songwriter Rounds at The Listening Room
Artist Dinner on Friday or Saturday night
Access to industry workshops and Grammy's MusiCares Discussion with Harold Owens & Paul Williams
Swag Bag
Dedicated platinum service concierge to help make the most of your festival experience
All the benefits of a general festival ticket
Gold 2 Day Festival Ticket
32 shows to choose from early entry
Early Access to Main Stage shows on Friday and Saturday night
Gold ticket holder only Artist Mixer on Saturday
Limited Standby access to Listening Room Headliner Round
Access to Saturday's workshops and standby access to MusiCares Discussion
General Admission 2 Day Festival Ticket
Access to all shows on a first come, first in basis
Access to workshops
Limited standby access to Main Stage nightly concerts
Single Day Festival Ticket Options
Same benefits of GA or Gold tickets good for 1 day instead of 2
Friday and Saturday single-day options available
Please note: Between the multiple venues, there will always be an open spot. However, the venues are intimate and you may not get your first choice. Platinum holders will have guaranteed access to any of the shows up until 10 minutes prior to the start. At that time, we will release those spots to the next folks in line. PCSF has a strict "no saved seats" policy. Please contact info@parkcitysongwriterfestival.com with any questions and we'll happily help you decide which level ticket is best for you!
Charity Partners
Partnering with the Grammy's MusiCares organization and headlining artist Anders Osborne's Send Me A Friend Foundation, Park City Songwriter Festival cares as much about the health of the songwriters as they do the songs themselves. These organizations focus on mental health and addiction recovery challenges that persist in the music industry today.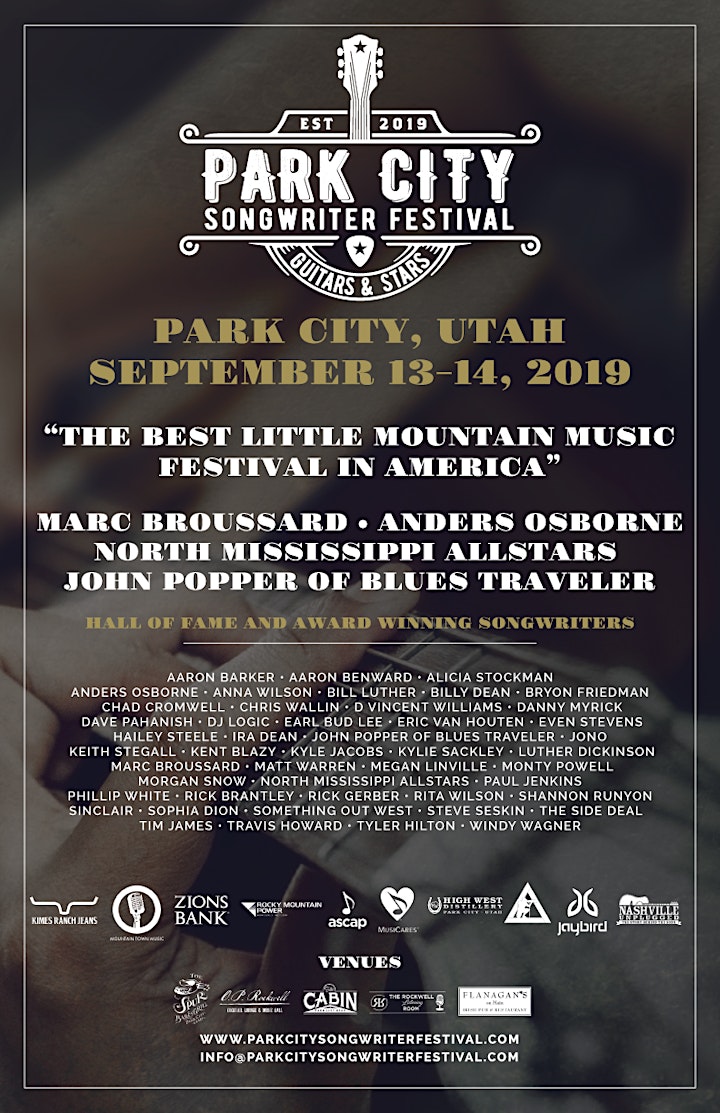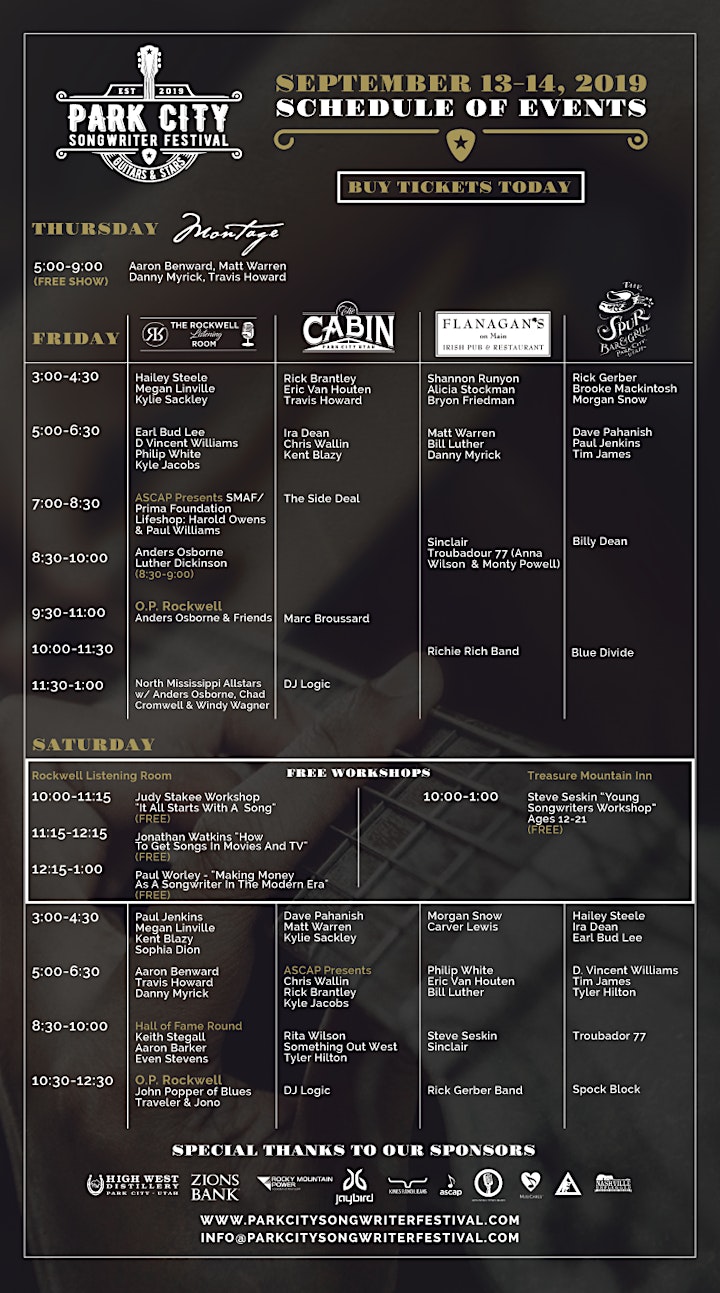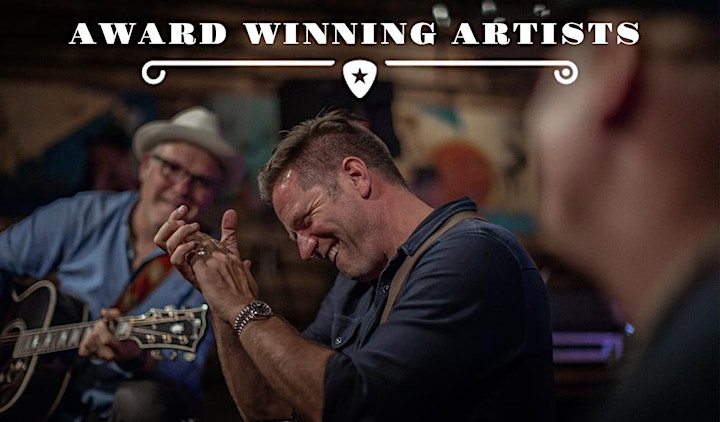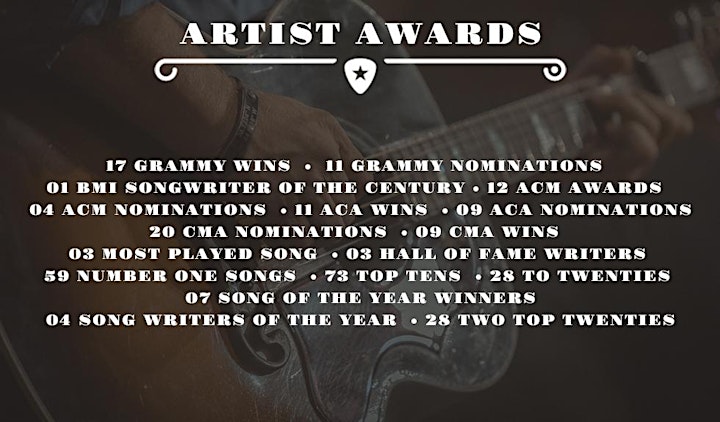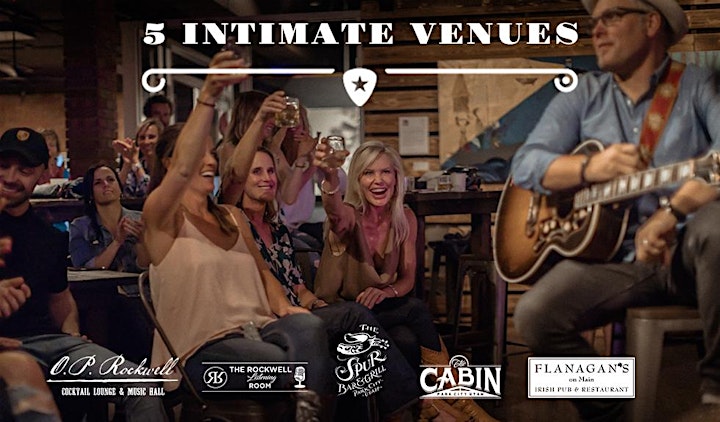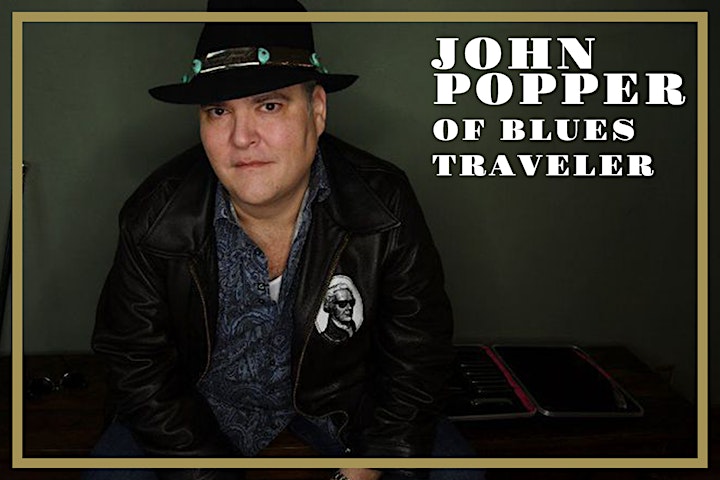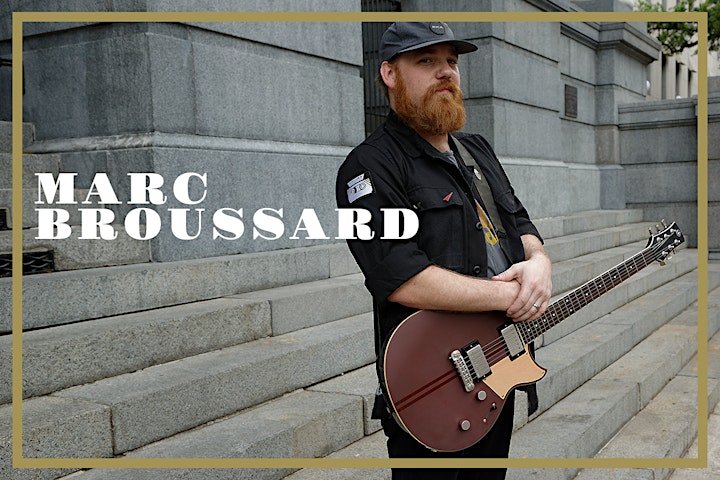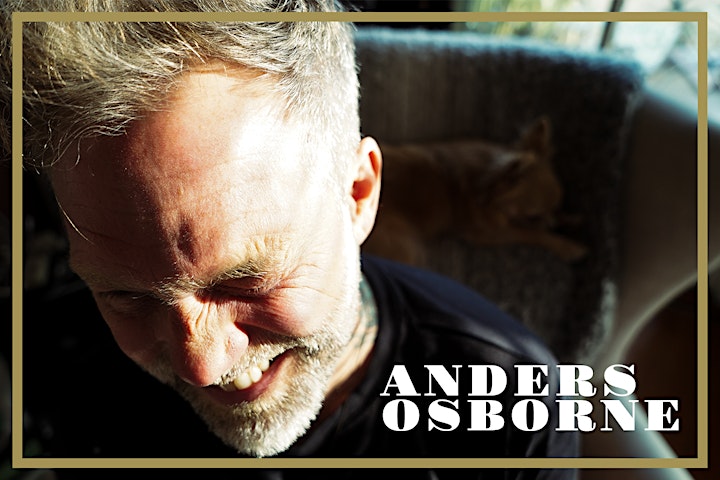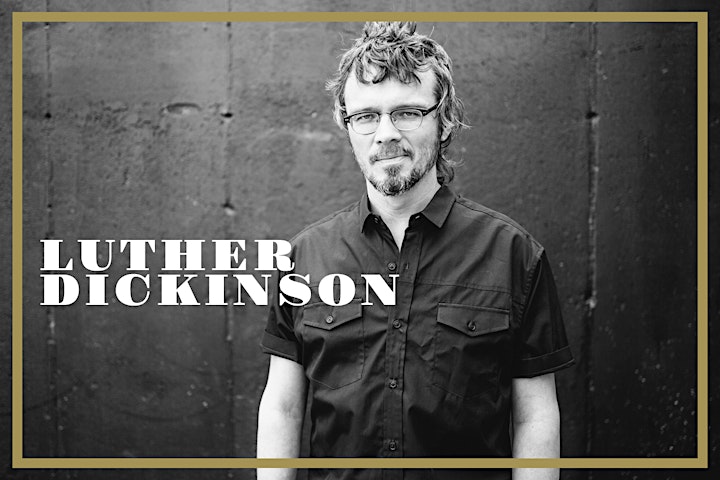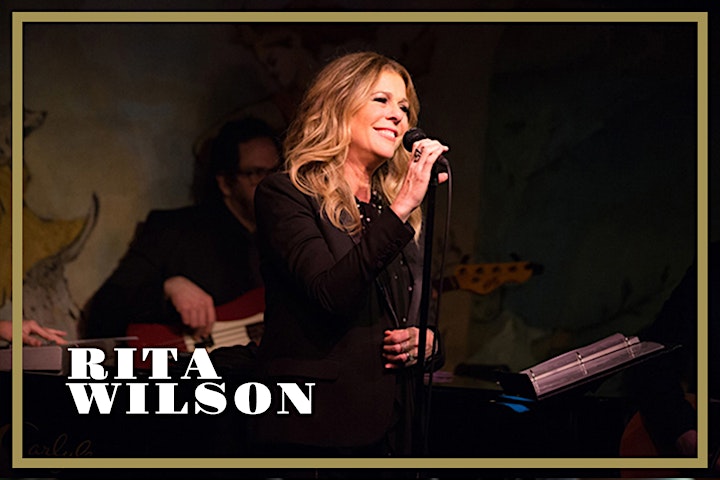 Performers
Anders Osborne, Luther Dickinson, Marc Broussard, North Mississippi Allstars, Rita Wilson, John Popper
Aaron Barker, Aaron Benward, Chad Cromwell, Chris Wallin, Billy Dean, Bill Luther, D. Vincent Williams, Danny Myrick, Dave Pahanish, DJ Logic, Earl Bud Lee, Eric Van Houten, Even Stevens, Hailey Steele, Ira Dean, Keith Stegall, Kent Blazy, Kyle Jacobs, Kylie Sackley, Matt Warren, Monty Powell, Anna Wilson, Paul Jenkins, Phillip White, Rick Brantley, Steve Seskin, Tim James, Travis Howard, Tyler Hilton, Windy Wagner, Something Out West, The Side Deal
Date and Time
Location
Refund Policy