Description
Join Lee Swanson AIA and Kevin Kolden AAIA for a personal guided tour through Richärd + Bauer's re-imagining of this iconic outdoor mall originally designed by Welton Becket in 1956.
Richärd + Bauer are in the process of returning Park Central to its rightful position as the heart of Midtown Phoenix, by creating a vibrant mix of sustainable spaces and programs that encourage a healthy work- and life-style. This first phase of redevelopment will be the catalyst for a tectonic shift in the urban fabric of Phoenix and Midtown's capacity for technology, commerce, entertainment, and urban living.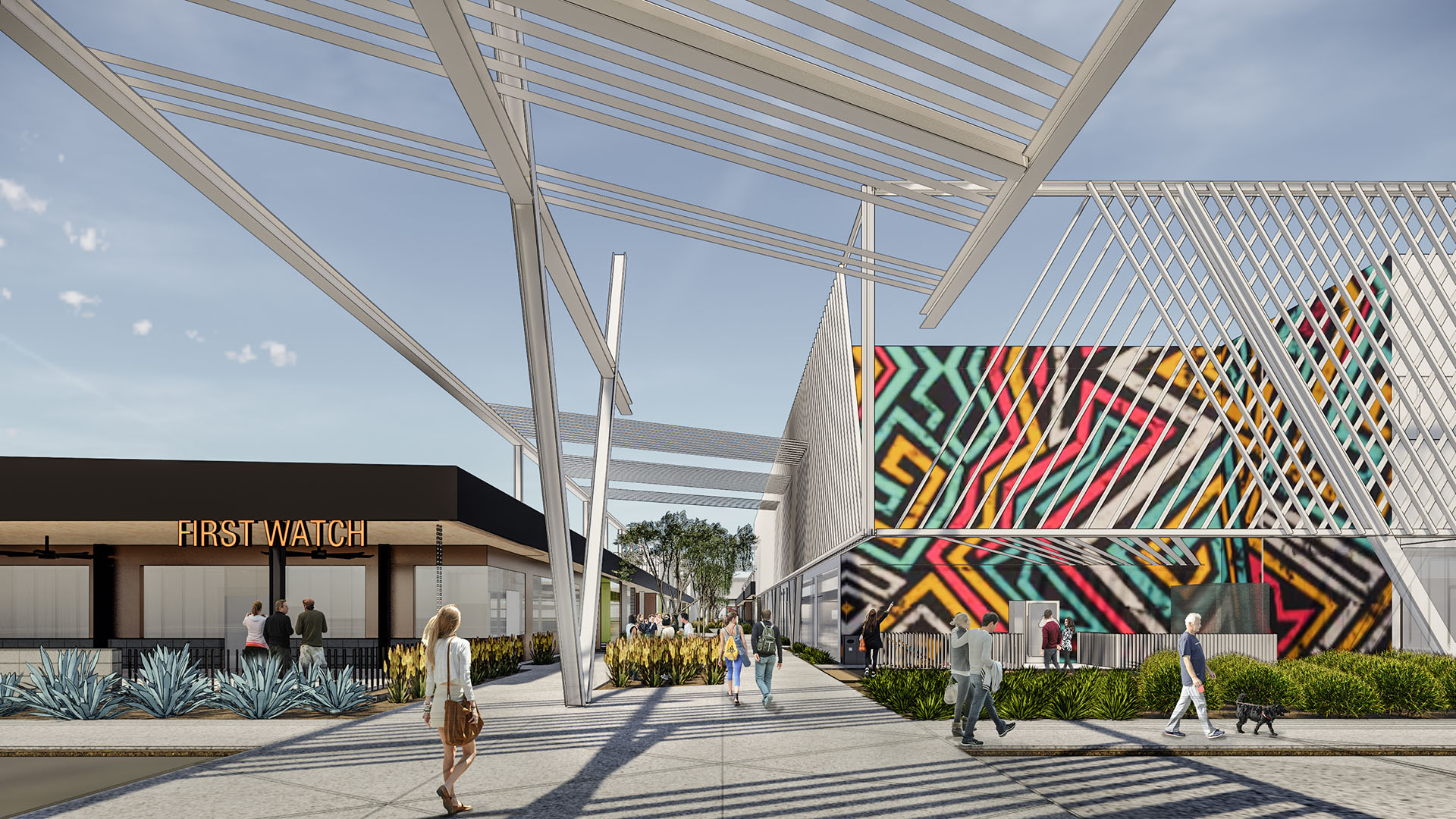 With a nod toward its past and an eye toward the future, the design creates strong connections between the interior and exterior environments via tempered landscape spaces.
Recognizing that it must inspire diverse public uses, the designed spaces encourage the community to create art, forge new collective memories, and imbue the spaces with humanity. These principles are fundamental in the design of the campus befitting the vision for a future Phoenix and the spirit of the original Park Central Mall – simple and powerful ideas derived from the goals and aspirations of the client and the surrounding community.
Presented in partnership with Artlink and Phoenix Urban Design Week.