Event Information
Refund Policy
Refunds up to 7 days before event
Description
Parisi Speed and Strength Summit
First Time Ever Open to Parisi Speed School Coaches
AND the Public* -

Limited Only 100 Public Tickets



Featuring World Renowned Speed Expert, Dan Pfaff
*Public tickets for Saturday ONLY
---
Schedule of Events
Friday, October 20
(PSS Coaches Only)
4:00 p.m. - 7:00 p.m. - "Winners Workshop - How to Motivate Yourself and Others" (Dr. Rob Gilbert)
7:30 p.m. - 10:30 p.m. - Parisi Performance Coaches Awards Banquet

Saturday, October 21
(Open to the Public)
A day filled with educational presentations and hands-on activities presented by Parisi Master coaches. Topics include Speed Training Evolution, Linear Speed Progressions, Strength for Athletes and a special presentation on Optimizing Performance through Integrated Practice Interventions from Dan Pfaff.
8:00 a.m. - 5:00 p.m. - Open Seminar
8:30 a.m. - 12:00 p.m. - "Optimizing Performance through Integrated Practice Interventions" (Dan Pfaff)
Sunday, October 22
(PSS Coaches Only)
A day reserved for the Parisi network to connect, learn new skills and participate in a very special roundtable with Dan Pfaff.
8:00 a.m. - 4:00 p.m. - Open Seminar
---
Cost
PSS Coaches:
Free all weekend
Public:
Early Bird Special: $149* by September 30th
After October 1: $189*
*excludes service fee
Location
Summit Hotel:
Saddle Brook Marriott
138 New Pehle Ave
Saddle Brook, NJ 07663
(201) 843-9500
$119 per night
BOOK NOW

Saturday/Sunday Location:
Parisi Speed School
2-22 Banta Place
Fair Lawn, NJ 07410
Nearby Airports: Newark, LaGuardia, Kennedy
---
Event Highlights
Optimizing Performance through Integrated Practice Interventions
Using Session Components as Movement Grids for Functional Performance Analysis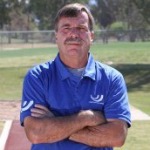 Presented by: Dan Pfaff, World Champion Sprint and Jumps Coach
Dan Pfaff is an internationally-experienced and recognized educator/coach with forty four years of multifaceted work. His background is in directorships of international training centres, coaching staff development, Division I intercollegiate track and field as a head coach, as well as numerous assistant coaching and teaching positions.
Pfaff has extensive experience as a lecturer and curriculum designer for international, national, regional, state and community level sports theory symposia and schools. He is a highly-qualified leader with demonstrated abilities in integrated support team management, coach and support staff development/mentoring, and community relations.
Performance Overview:
Tutored 53 Olympians (10 medalists), 58 World Championship competitors (11 medalists), and five world record holders. Directed athletes to 57 national records. This includes two Paralympic Gold medalists and two Paralympic World Records.
Served on five Olympic Games coaching staffs (five countries) and 10 World Championships staffs (six countries).
Lectured in 37 countries and published in over 20 countries.
Appointed coaching education curriculum chair for both the United States Track and Field Coaches Education Schools and the NACAC Caribbean Basin Project. Lead instructor for each organization at the Level I, II, and III schools.
Provided consultancy to players and teams in the NFL, MLB, NHL, PGA, Canadian Winter Olympic Programs, WTA, AFL and European Soccer Leagues.
Coached 29 NCAA individual national champions and 150 All-Americans. Lead staff member on teams that have won 17 NCAA National Team Championships (15 women, two men).
During his presentation, you'll learn how to utilize information from an athletic sprinting movement screen specifically designed for speed and quickness in athletes.

Become a better coach, athlete and/or practitioner

Become a better consumer of sports medicine services

Improve communication among athletes, coaches and performance service providers

Improve understanding of kinesiological factors for wellness

Improve work quality and capacities

Reduce acute and chronic injury occurrences

Reduce lost man hours and competition absences

Improve coach/athlete reporting skills
How to Apply the New Science of Speed Training to Your Athletes and Clients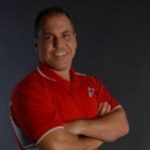 Presented by: Bill Paris, BBS, C.S.C.S
Founder and Chairman of Parisi Speed School, a 95+ location franchise network with over 300 Full-Time Performance Coaches
Author of "Success Patterns - Strategies to Building a Multimillion Dollar Training Business" and "Don't 'Should' On Your Kids: Build Their Mental Toughness"
Recognized as one of the most successful personal training entrepreneurs in the world with a 25-year successful track record of consistent growth
Built his original fitness business in 1992 from a $500 van and $50,000 in debt into a globally-recognized organization with yearly sales in excess of 20 million dollars
Traditional science has shown that improved strength is one aspect of improving speed. New science shows that the ability to pulse muscles and create "high-frequency specific joint stiffness and relaxation" is the secret to generating maximum speed and power. In this session, you will learn the how's and why's of different training modalities, such as resisted speed exercises and isokinetic training. When performed correctly, these techniques can be used to increase speed and reduce injury for clients of all ages.

Resistance Training & Power Transfer: Essentials for Injury Prevention and Enhanced Performance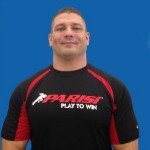 Presented by: Chad Coy, B.S. CPT, Master Performance Coach
Chad Coy has been a part of the Parisi Speed School family since signing on as the 13th location in 2006. A graduate of Purdue University in 1991, Chad studied Exercise Science and Nutrition. Chad still has a strong commitment as an athlete, and has competed as a professional strongman since 1998. He has won Masters' America's Strongest Man Three times and placed second at Masters' Worlds two times, 5th once, 9th once and will compete in his 5th appearance August 5th and 6th. Chad joined the Master Trainer program in the winter of 2014 and takes great pride in helping educate the future coaches of the franchise.
Rate of Force Production

Neural Activation: Flipping the Switch
Why Speed Kills: Greatest Amount of Force in the Shortest Time
RFP & Injury Prevention: How Neural Sequencing Decreases the Potential for Injury.
Resistance Training

The Big 6: Strength - It's better to have it and not need it, than need it and not have it!
Direct Core Work & Power Transfer: Carrying & Moving Loads
Developing GPP through Resistance Training
Resistance Training Impacts

Self-esteem and Self Confidence
Mental Toughness
Organizing Chaos: How to Effectively Use Speed Drills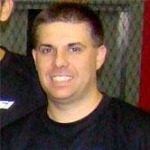 Presented by: Steve Leo, CPT, USATF, USAW, FMS2, TRX, Master Parisi Performance Coach, Training Committee Chairperson
Steve has worked for Parisi Speed School in Wyckoff, Midland Park, Fair Lawn and Morris Plains, N.J., for 20 years, as a performance coach and program director, and now owning his own successful Speed School location in Sparta, N.J. Steve helps to lead the corporate team in all training initiatives. He holds multiple professional certifications and has over 20 years of coaching experience; including professional athletes from the NFL, MLB, MLS along with thousands of College, high school and middle school athletes. Steve will teach you how to distill the high-level training information down so it can be incorporated into the beginner athletes' program.
Learn how to select and optimize the best speed drills for your athlete's goals
Understand how to organize linear speed progressions for youth athletes
Identify the best "internal" and "external" coaching cues for speed drills
The drill is not the skill; Learn how to look at movement first, not the drill.
---
Parisi Coaches Appreciation
The Winners Workshop – How to Motivate Yourself and Others
(PSS COACHES ONLY)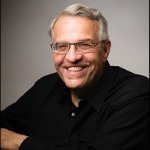 Presented by: Dr. Rob Gilbert, Parisi Sport Psychology Expert

Dr. Rob Gilbert, a professor of applied sport psychology at Montclair State University (NJ), has devoted the last 40 years to researching the mental skills of the world's greatest athletes and coaches. A sought-after expert in the field of sport psychology, peak performance and motivation, Dr. Gilbert has appeared on hundreds of radio and television programs and has delivered speeches to major academic institutions and corporations. Dr. Gilbert is also an accomplished writer who has published multiple titles.
Among the Things You'll Learn:
The 14 killer words that you should never ever say to yourself or your athletes.

What Muhammad Ali can teach you about self-confidence and becoming a great coach.

The "Magic Ratio" that every coach must use.

The incredibly simple but amazingly effective 5-4-3-2-1 relaxation technique.

A Harvard Medical School professor's secret to how to get your athletes to worry less.

What the world's greatest strongman can teach you about creating breakthroughs.

The 2 words that made Sandy Koufax one of the greatest pitchers of all time.

The 3 videos that every coach must see.

How astronauts are taught to conquer fear.

Three simple questions that will help you consistently improve performance.

Michael Jordan's secret and how it can help you.

The #1 most important decision every champion makes.

The greatest motivational story of all time.

The one technique that will help you improve instantly.

How to use your sense of smell to get your athletes to run faster, jump higher, and lift more.

Why superstar coach Bob Hurley doesn't own golf clubs!
Parisi Performance Coaches Awards Banquet
(PSS COACHES ONLY)
This event is dedicated to all the Parisi Coaches for their tireless work and commitment towards their athletes throughout the year. Five coaches from the network will be recognized for their outstanding achievement in 2017.
Awards:
Performance Coach of the Year

Most Improved Coach of the Year

Best Athlete Results of the Year

Rookie Coach of the Year

Athlete Success Story of the Year
Date and Time
Location
Refund Policy
Refunds up to 7 days before event