Sales Have Ended
Ticket sales have ended
Hey there, Ticket sales for the Paris Talks 2019 Conference are now concluded. Tickets for Paris Talks are only offered a couple of times a year, and they go really quickly. There is no fast-track or secret process to get a Paris Talks ticket; they are all offered on a first-come, first served basis. Important Note: Once tickets are gone, they're really gone. The Paris Talks curation team doesn't hold any tickets back for higher-priced sales later, nor do they sell tickets at the door. Should you have any ticket-related question or suggestion, please don't hesitate to reach out via email to contact@paris-talks.com or via Twitter: @ParisTalks Paris Talks Team
Sales Have Ended
Ticket sales have ended
Hey there, Ticket sales for the Paris Talks 2019 Conference are now concluded. Tickets for Paris Talks are only offered a couple of times a year, and they go really quickly. There is no fast-track or secret process to get a Paris Talks ticket; they are all offered on a first-come, first served basis. Important Note: Once tickets are gone, they're really gone. The Paris Talks curation team doesn't hold any tickets back for higher-priced sales later, nor do they sell tickets at the door. Should you have any ticket-related question or suggestion, please don't hesitate to reach out via email to contact@paris-talks.com or via Twitter: @ParisTalks Paris Talks Team
Description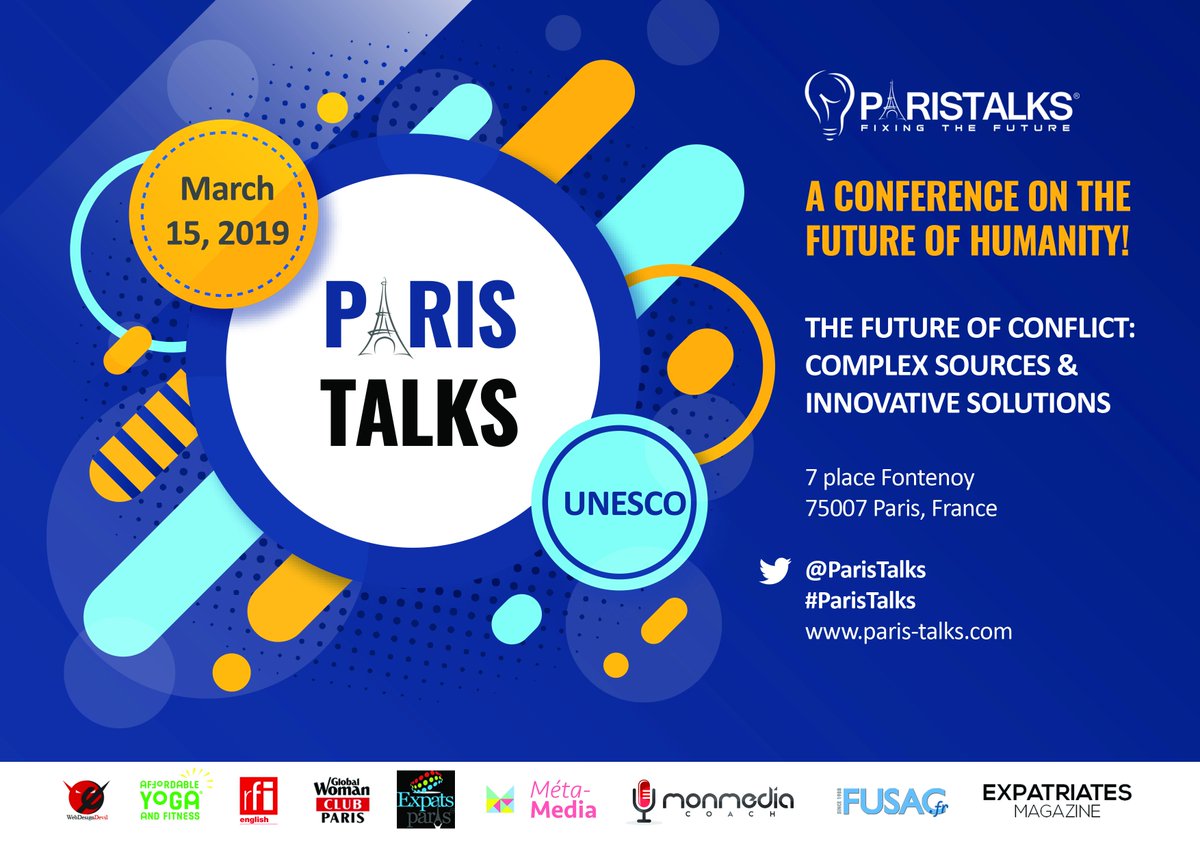 Let's build a BRIGHTER future! We're bringing together experts, policymakers, thought-leaders, scholars, and people just like YOU to discuss challenges and opportunities.

▶ See what we're all about: watch the trailer video here https://www.youtube.com/watch?v=dS57_YiSdIE

Our theme this year: "Future of Conflict: Complex Sources & Innovative Solutions." We'll highlight the importance of prevention, discuss specific challenges facing prevention efforts, and identify priority areas that need innovative solutions for a better future world.

Paris Talks will bring together visionaries, innovators, policymakers, scholars, diplomats, and nongovernmental organization leaders and businesses in an all-day gathering to discuss challenges and opportunities for conflict prevention on a local and international level.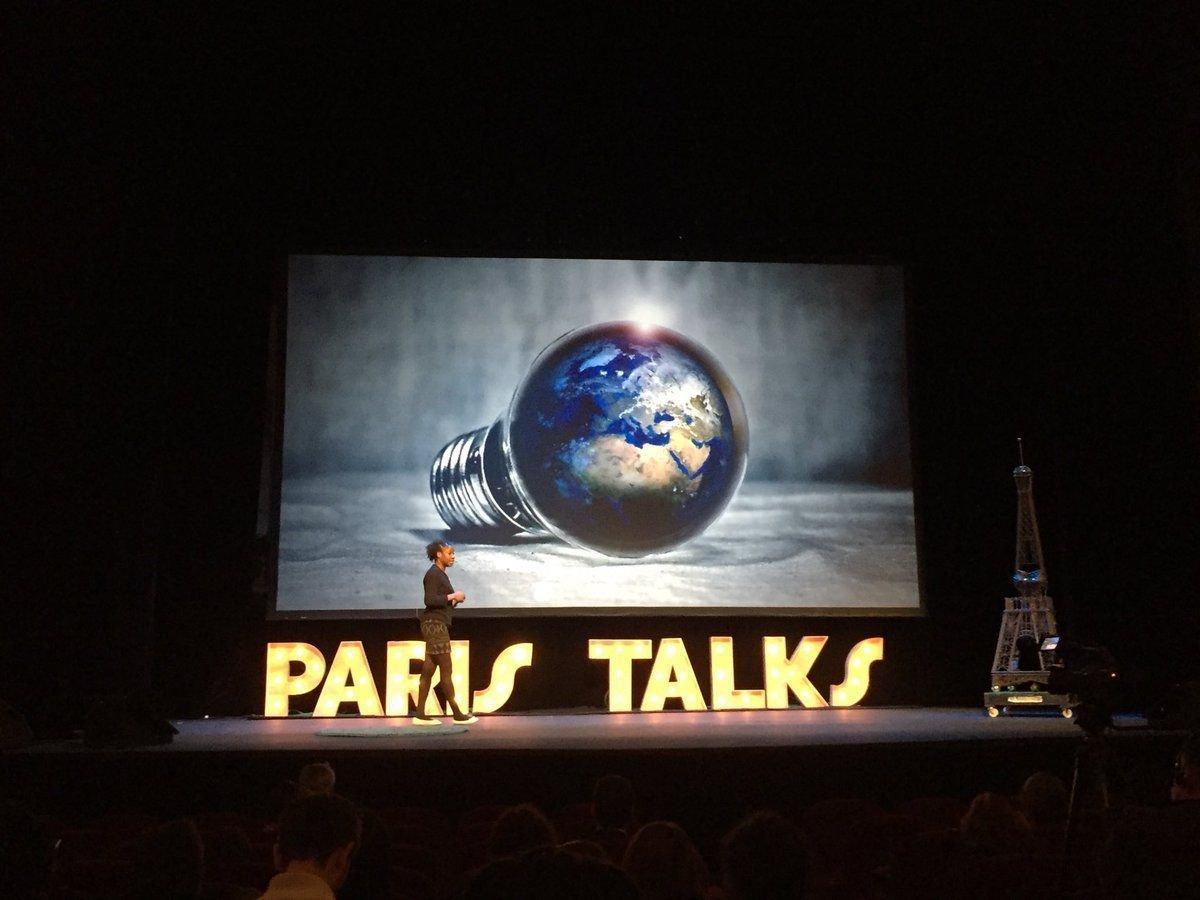 ✒ WHAT TO LOOK FORWARD TO ON CONFERENCE DAY:

Organizer of Paris Talks 2019: An ideas festival for a brighter future of humanity
Paris Talks is an Ideas Festival devoted to innovative, disruptive and Big IDEAS about the Future of Humanity. It's a One-day conference where Technology, Entertainment, Art, and Science do converge, covering a multitude of topics, from business to education to global political, financial and environmental issues, in English from Paris, The French Capital.