Description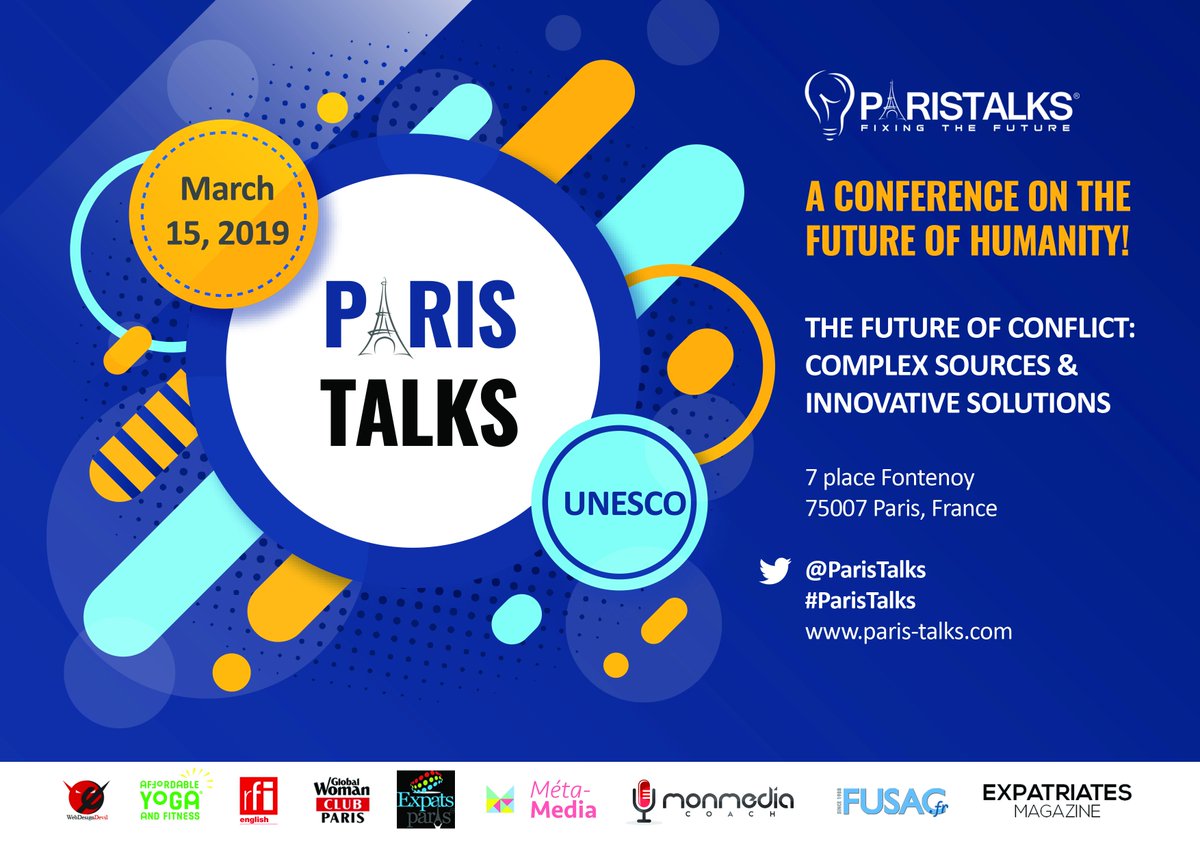 BACKGROUND
For this edition of the Paris Talks Conference, we're planning on bringing together experts, policymakers, thought-leaders, to discuss challenges and opportunities for future conflict prevention around the world.
The 2019 Paris Talks edition's goals are to highlight the importance of prevention, discuss specific challenges facing prevention efforts, and identify priority areas that need innovative solutions for a better future world.
Under the theme of "Future of Conflict: Complex Sources & Innovative Solutions", Paris Talks aims at bringing together at least 400 leading policymakers, scholars, diplomats, and nongovernmental organization leaders and businesses in an all-day gathering to discuss challenges and opportunities for conflict prevention on a local and international level.
OBJECTIVES
Highlighting the importance of social, cultural and economic conflict settlement based on individual rights, integrity, and sovereignty of the people, cities, and states.
Promoting, recommending and providing appropriate steps towards restoring the environment of mutual trust, inclusive growth and confidence between people and nations.
Providing participants with a platform to create learn, grow, and take their innovative game to the next level.
Promoting the wealth of knowledge and skills that is transmitted through talks from experts and keynote speakers.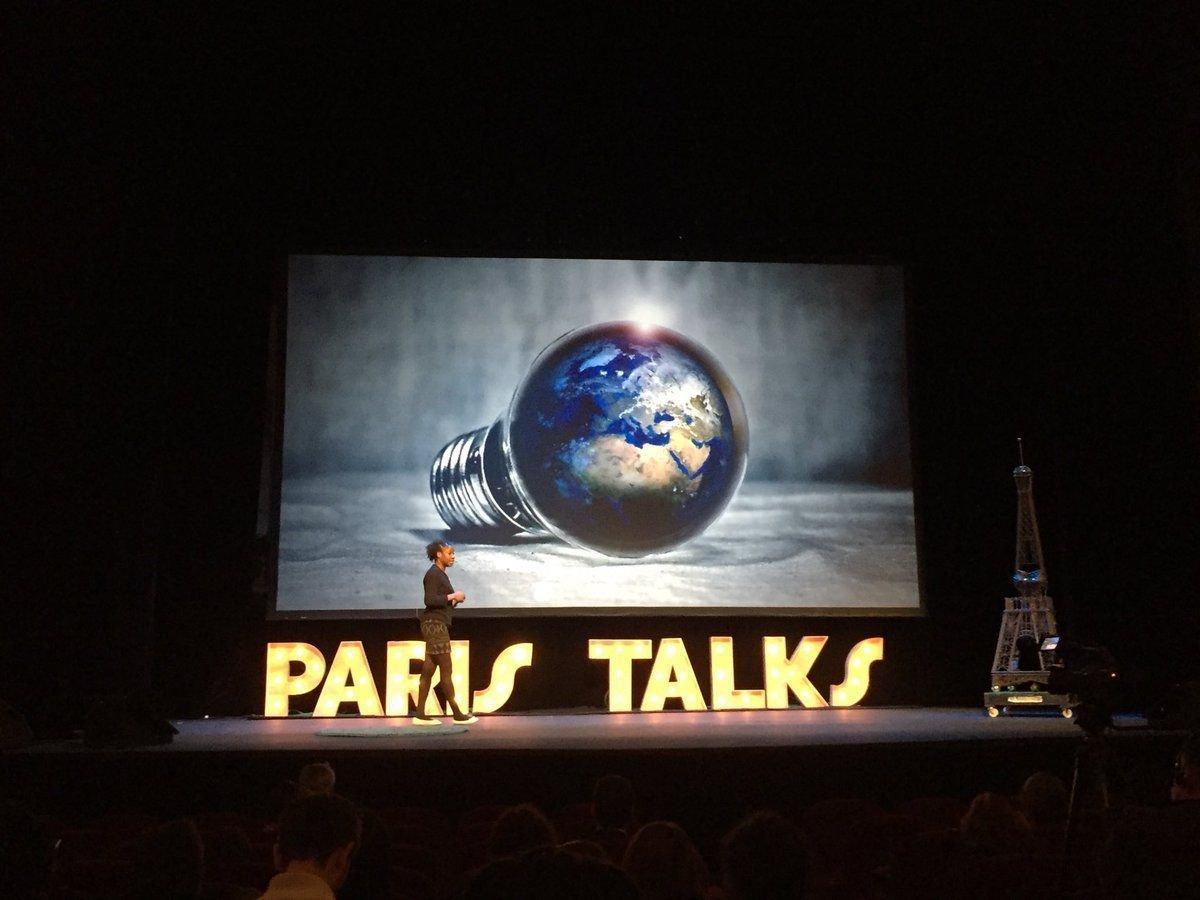 PARIS TALKS 2019 SPEAKERS (View the entire updated line up of speakers here)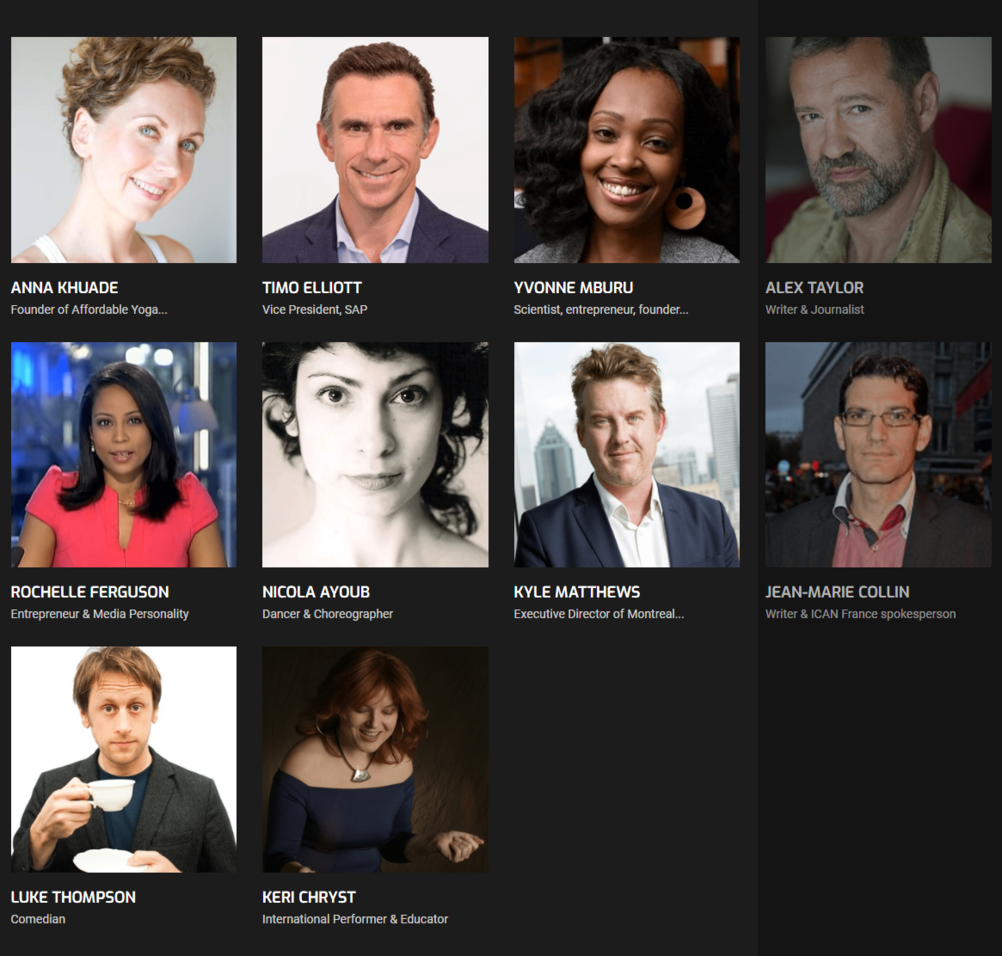 PARIS TALKS 2019 SCHEDULE (View the entire updated schedule here)
WHAT TO LOOK FORWARD TO ON THE CONFERENCE DAY?
We've made a list of eleven essential things that everyone should be looking forward to and be equipped with for the conference.
1. A bit of confidence
2. An open mind
Well, technically this isn't something you can really pack, but we hope that you agree that it is the most important thing at an event such as Paris Talks. To get the most out of your experience, you will need to embrace all the crazy, disruptive, innovative, surprising and downright jaw-dropping ideas you'll come across.
At Paris Talks, your current and Future worldview will be repeatedly challenged. The impact of listening to speakers share their unique ideas on the Future of Humanity is an unparalleled experience.
3. A Notebook
4. Find more Here.
PARIS TALKS 2019 VENUE: UNESCO HEADQUARTERS
FAQs
How can I contact the organizer with any questions?
Just click on the CONTACT button on the bottom and send us an email. You can as well reach out via a Twitter DM, via email at contact@paris-talks.com or on WhatsApp at +33 7 51 53 43 77.
Who are the speakers for the 2019 Paris Talks Edition?
Speakers have been published here.
What is the refund/exchange policy on Paris Talks tickets?
All Paris Talks tickets are non-refundable. Transfers and name changes on specific tickets (Peacemaker) are available for free (up to a month before the conference). No further transfers or name changes will be possible after this deadline.
How can I transfer a ticket?
Soon after the first ticket sale for Paris Talks, ticket holders can transfer their tickets by contacting our curation team at contact@paris-talks.com or by Direct Messaging us via Twitter to @ParisTalks.
Is Paris Talks organizing and paying for my trip and my accommodation?
No. You need to organize, book, and pay for your travel and lodging in Paris for the conference. For your stay in Paris, we strongly recommend looking for information on the Paris visitors bureau website or on Airbnb.
Do I need a visa?
The Paris Talks team brings support for visa application to invited and confirmed conference speakers and performers only. If you need a visa to enter France, please find more information on the visa page of the website of the French Ministry of Foreign Affairs.
This personalized visa search tool by the French Ministry of Foreign Affairs can be of great help in your process.
How do I get to the venue?
UNESCO
7 place Fontenoy
75007 Paris, France
UNESCO does not offer parking facilities. We highly recommend using public transport.
By Metro: Ségur-UNESCO, Cambronne, Ecole militaire
By Bus: 28, 80

Velib'

Sation

: n° 15009 Suffren, 140 avenue de Suffren
For any other question, please visit our website.