Paris ACM SIGGRAPH - Disney : Making-of de "Paperman"

Monday, June 11, 2012 from 6:00 PM to 9:00 PM (CEST)
Event Details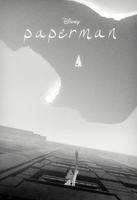 Paris ACM SIGGRAPH et Walt Disney Animation Studios vous invitent à une présentation en anglais du court-métrage "Paperman". Après un cocktail de bienvenue, John Kahrs (realisateur), Patrick Osborne (superviseur d'animation) et Jeffrey Turley (directeur artistique) vous présenteront le film et son making-of. 
En utilisant une technique révolutionnaire qui permet de marier images de synthèse et dessins animés traditionnels, John Kahrs ouvre de nouveaux horizons pour l'Animation avec son premier film "Paperman". Dans un style noir et blanc minimaliste, le court-métrage dévoile la vie solitaire d'un jeune homme à New York au milieu du XXe siècle, dont le destin prend un cap surprenant après une rencontre fortuite avec une très belle femme lors de son trajet quotidien. Convaincu que la femme de ses rêves a disparu à jamais, une deuxième chance s'offre néanmoins à lui quand il l'aperçoit à la fenêtre de l'immeuble en face de son bureau. Armé seulement de son coeur, de son imagination et de quelques feuilles de papier, ses efforts ne peuvent contrer ce que les Parques lui réservent.
Créé par une petite équipe innovante de Walt Disney Animation Studios, "Paperman" ouvre de nouvelles perspectives excitantes pour l'Animation.
18h00 – 19h30 accueil et cocktail de bienvenue
19h30 – 20h00 introduction et projection de "Paperman"
20h00 – 20h30 making-of
20h30 – 21h00 questions/réponses
Note : Conférence en anglais.
When & Where

Forum des images
2, rue du Cinéma
75001 Paris
France


Monday, June 11, 2012 from 6:00 PM to 9:00 PM (CEST)
Add to my calendar
Paris ACM SIGGRAPH - Disney : Making-of de "Paperman"