Parents & Professionals - Context Matters: Implementing Evidence-based Practices for Children with Autism in Public Schools (5 PM)

Wednesday, April 10, 2013 from 5:00 PM to 6:00 PM (EDT)
Event Details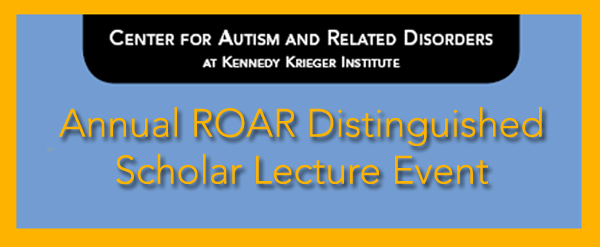 The Center for Autism and Related Disorders Presents their 4th Annual ROAR Distinguished Scholar Lecture
Presentation Title:  
Context Matters: Implementing Evidence-based Practices for Children with Autism in Public Schools
Many interventions for children with autism have been proven-efficacious in university-based research settings. These interventions rarely make their way into community practice, however, and when they do, rarely result in the same outcomes as observed in the research trials. The gap between research and community practice requires new ways of thinking about community-research partnerships and new strategies for intervention development and implementation. This presentation will discuss findings from a large-scale randomized trial collaboratively conducted by the University of Pennsylvania and the School District of Philadelphia, and the development of strategies to increase the use of evidence-based practices for students with autism in public schools
 

Guest Speaker:  Dr. David Mandell

 
 
 David S. Mandell, ScD, is Associate Professor of Psychiatry and Pediatrics at the University of Pennsylvania's Perelman School of Medicine, where he directs the Center for Mental Health Policy and Services Research. He also is Associate Director of the Center for Autism Research at The Children's Hospital of Philadelphia. The goal of his research is to improve the quality of care individuals with autism receive in their communities. This research is of two types. The first examines, at the state and national level, the effects of different strategies to organize, finance and deliver services on service use patterns and outcomes. The second consists of experimental studies designed to determine the best strategies to successfully implement proven-efficacious practices in community settings. In addition to conducting his federally funded research, Dr. Mandell directs the state-funded Autism Services, Education, Resources & Training (ASERT) Center, the goal of which is to improve quality of care for Pennsylvanians with autism and their families. Dr. Mandell is the author of more than 70 peer-reviewed scientific publications, many of which examine correlates of unmet need among children with psychiatric and developmental disabilities and strategies for reducing disparities.  He co-chaired the Commonwealth of Pennsylvania's Autism Task Force from 2003 to 2006 and consults with the Department of Public Welfare to help them develop appropriate policies to meet the needs of families of children with autism. He also served as a member of the planning team for the Philadelphia Mayor's Blue Ribbon Commission on Children's Behavioral Health in 2007. He currently serves as a member of the US Department of Health and Human Services Interagency Autism Coordinating Council. Dr. Mandell holds a bachelor of arts in psychology from Columbia University and a doctorate of science from the Johns Hopkins School of Hygiene and Public Health.
 Audience:  Parents and professionals interested in learning more about autism
This is a free event supported by ROAR for Autism!
RECEPTION:  Please join us for a brief reception for Dr. Mandell from
                        4:30 - 5:00 pm.  
An additional session has been added from 11:30 - 12:30. 
Please go to  http://2013roarcommunitylecture1.eventbrite.com to register
 if this session is full.
For additional information please contact Joy Johnson at 443.923.7632 or johnsonjoy@kennedykrieger.org.
When & Where

3901 Greenspring Avenue

Creamer Building, 3rd Floor Large Conference Room
Baltimore, MD 21211


Wednesday, April 10, 2013 from 5:00 PM to 6:00 PM (EDT)
Add to my calendar
Organizer
The Center for Autism and Related Disorders (CARD) at Kennedy Krieger Institute now with locations in both Baltimore and Odenton, Maryland
The Center for Autism and Related Disorders (CARD) at Kennedy Krieger Institute is a multifaceted, interdisciplinary program serving children with autism spectrum disorders (ASD), their families, and professionals in the community. We base our services and trainings on evidenced-based practices. One of our major endeavors is to develop new models of effective care that can be distributed to families and care providers on a national and international level.
Sharing Treatment and Autism Resources (STAR) trainings provide professionals, parents, and family members of children diagnosed with autism spectrum disorders (ASD) with a comprehensive offering of current resources available on autism, as well as an overview of research-based treatment elements that have been recommended for program design and delivery in the educational system(s).
Now offering free valet parking for attendees! Please arrive 15 minutes prior to the event for check-in and seating.
To view previous STAR presentations and downloadable Power Point slides, visit:  www.kennedykrieger.org/star-trainings-archive. 
Parents & Professionals - Context Matters: Implementing Evidence-based Practices for Children with Autism in Public Schools (5 PM)