Description
Shippensburg University presents Parents & Family Celebration 2019, a day dedicated to families coming onto campus and experiencing SHIP with their students. Please see below for the schedule of events!
Schedule of Events
Registration & Information- 9:00AM - 12:00PM
9:00 AM — 10:30 AM, Ship Rec
10:30 AM - 12:00 PM, Academic Quad (Rain Location: CUB Ground Floor)
Pick up a schedule and map, ask questions, or get information about campus.
Breakfast with President Carter- 9:30 AM — 10:30 AM, ShipRec
Join in the fun and camaraderie as President Laurie Carter and friends serve you FREE breakfast. Feel free to ask your servers about anything—and everything—at SHIP. Please RSVP in advance.
Parents & Family T-Shirt Sale- 10:00 AM — 2:00 PM, Location TBD
Come purchase/pick up your Shippensburg Family T-Shirt designed specifically for this day!
Parents & Family Shirts Will be Available Soon. Here is the design of the shirts.
Sizes come: S, M, L, XL, 2XL, 3XL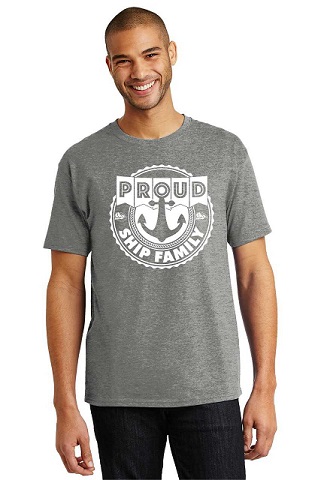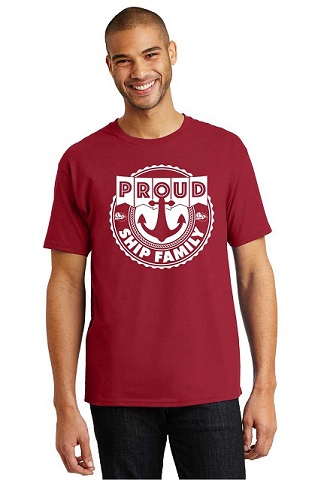 Family Fun Photos- 10:00 AM — 2:00 PM, Academic Quad (Rain Location: Fireside Lounge)
Get your photograph taken with your parents, family and friends! Photos will be emailed back to you to make into any size print you need.
Back Stage Tour of the H. Ric Luhrs Performing Arts Center- 10:15 AM, H. Ric Luhrs Performing Arts Center
Visit the H. Ric Luhrs Performing Arts Center for a unique look at Central PA's premier performing arts facility. Enjoy a backstage tour and be enlightened with a behind the scenes look at this 1,500-seat performing arts center. Please arrive promptly no later than 10:15AM.
Family Fun Zone- 10:30 AM — 2:30 PM, Academic Quad (Rain Location: CUB)
Enjoy an assortment of games, a Rock-Wall, inflatables, mechanical attractions, and carnival food and more. Fun for all ages!
Ship Legacy Pinning Program at Parents & Family Day- 10:30AM, Tuscarora Room, Reisner Hall
Raider Pride, Pass it on!
Shippensburg alumni parents, grandparents, and aunts/uncles of currently enrolled students are invited to attend a special Legacy Pinning Ceremony with President Laurie Carter and the Alumni Association to welcome current Ship students into our Ship family. Be a part of this Ship tradition which honors the past and present and celebrates your family legacy at Ship. Light refreshments will be served. Attire is casual.
Each legacy will receive their legacy memento coffee mug if they have not already received it.

The Pinning ceremony takes place annually during Parents and Family Weekend. Students can attend the ceremony with their alumni family members at any point during their time at Shippensburg. While many families participate in the ceremony during their student's freshman year, families may choose to participate any year, including their senior year.
Already pinned your student? Please join us to celebrate those participating in the pinning. Click here for more information.
Game Zone Open Play- 11:00 AM – 3:00 PM, CUB Red Zone & Game Zone
Play against your family in the latest video games, pool, ping-pong, or shuffleboard.
MSA: Partnering in the Journey: 11:00 AM, Gilbert Hall Lawn (Rain Location: Hockey Rink)
Multicultural Student Affairs (MSA) invites parents and families to become partners in their students' journey. Gilbert is a diverse student centered place that builds leaders and scholars who are prepared to excel on a global stage. Join us for a celebration of achievement, cultural enrichment, and more. Meet current students, alumni, and staff with student performers. Come home for an event filled with food, fun, and festivities.
Students First: The Right to Brag: 11:30, CUB 119
The Office for Students First knows how proud you are of your student; we're proud of them too. Join us in creating "Brag Bags" for them. Bring yourself and a special photo from home (if available) that can be included in your student's bag. We'll provide the rest of the goodies and fun. While creating your special masterpiece, you'll learn all about our First-generation program on campus and how you can support your student for success.
Residence Halls Open for Visits- 11:00 AM — 1:00 PM, All Residence Halls
(See Campus Map)
Pop into your student's residence hall to meet the Residence Life staff and mingle with the wonderful community that your student is a part of each day.
Football Game: - 1:00 PM, Seth Grove Stadium
Shippensburg University Raiders Vs. Bloomsburg
Tickets can be purchased on the day of the game from the ticket booths located at both entrances to Seth Grove Stadium. Ticket Prices:

Adults: $10
Senior Citizens (60+): $5
Students (Non-SU of school age): $5
SU Students with ID: Free
Children 5 and Under: Free
Women's Soccer: - 1:30 PM, David See Field
Shippensburg University Raiders Vs. Kutztown
ThinkFast Trivia Game Show: 3:00PM, Location: CUB Multipurpose Room (MPR)
Test your knowledge of pop culture and other categories in this fast-paced trivia game with cash prizes! Your team will receive a wireless remote to submit your answers. If you're cometitive enough to climb to the top of the leaderboard, your team will go on stage and compete for the top prizes and Ship Swag!
Women's Field Hockey: - 5:00 PM, Robb Sports Complex
Shippensburg University Raiders Vs. Bloomsburg