Description
Shippensburg University presents Parents & Family Celebration 2017, a day dedicated to families coming onto campus and experiencing SHIP with their students. Highlights include the annual Breakfast with President Carter, Family Fun Activities, inflatables, and our very own trivia show! Please see below for the Schedule of Events.
Schedule of Events
Parents & Family Celebration
Saturday September 23, 2017
Registration & Information
9:00 AM — 10:00 AM, Ship Rec
10:00 AM - 12:00 PM, Hospitality Desk, Ceddia Union Building (CUB) 123B
Pick up a schedule and map, ask questions, or get information about campus.
Breakfast with President Carter
9:30 AM — 10:30 AM, ShipRec
Join in the fun and camaraderie as President Laurie Carter and friends serve you a FREE breakfast. Feel free to ask your servers about anything—and everything—at SHIP. Please RSVP in advance.
Dash for Diabetes: A Kappa Delta Phi-ve K
9:00 AM — 12:00 PM, Student Rec Pavillion
Information and registration for this event is available through the following link: https://goo.gl/forms/T6WMT8feAUtPxDVB2
Please email Taren Swartz at ts1570@ship.edu regarding any questions.
Shippensburg University Bookstore
9:00 AM — 6:00 PM Ground Floor, CUB 003
Stop on by the Shippensburg University Bookstore to find that special SHIP item for your family or friends. Make sure you check in at the Registration, Ticket Sales and Information Area to receive your 10% off coupon! Limit ONE-(1) per family.
Kauffman & Brindle Gallery Showing
9:00 AM — 12:00 PM, 3:00pm-5:00pm Huber Art Center
Come look at wonderful art our SU students have been creating.
Parents & Family T-Shirt Sale
10:00 AM — 2:00 PM, Fireside Lounge, CUB 120
Purchase a t-shirt to show your Ship Pride! If you follow the link below you can pre-purchase a "Part Of The Family" t-shirt and skip the long line at the event. Shirts are $12 each and come in a range of sizes from S-XXXL. You also have 4 different options for what the back of your shirt says!
All T-Shirts are picked up at the event, we will NOT be shipping them to you! This website will say shipping is free and ask for your address but the t-shirts are for PICK UP ONLY. If you are unable to attend the event, your SU student can pick up your family t-shirts AFTER the event.
https://www.etsy.com/listing/552533645/2017-shippensburg-university-parents-and?ref=shop_home_active_1
Family Fun Photos
10:00 AM — 2:00 PM, Big Red Chair, Quad
Get your photograph taken with your parents, family and friends! Photos will be emailed back to you to make into any size print you need.
Back Stage Tour of the H. Ric Luhrs Performing Arts Center
10:15 AM, H. Ric Luhrs Performing Arts Center
Visit the H. Ric Luhrs Performing Arts Center for a unique look at Central PA's premier performing arts facility. Enjoy a backstage tour and be enlightened with a behind the scenes look at this 1,500-seat state-of-the-art performing arts center. Please arrive promptly no later than 10:15AM. Please note: Not all areas within the Luhrs Center may be available for touring due to a setups of season performances.
Family Fun Zone
10:30 AM — 2:30 PM, Academic Quad & CUB Amphitheater
Enjoy an assortment of fun games, a Rock-Wall, inflatables, carnival food, $5 Tie Dye, and more. Fun for all ages!
Raider Pride! Shippensburg University Legacy Reception
10:30 AM, Airport Lounge, CUB 125
Is your parent, grandparent, aunt or uncle, brother or sister a Ship alum? If yes, please join University President Laurie Carter, and the Ship Alumni Association Board of Directors for a special "Legacy Reception" for you and your family.
RSVP by September 15 to alumni@ship.edu, 717-477-1218 or online at www.ship.edu/alumni and click on calendar of events.
Game Zone Open
11:00 AM – 3:00 PM, CUB Red Zone & Game Zone
Play your best against your siblings or parents in the latest video games or on our regulation-size pool, ping-pong, or shuffleboard tables. All while watching whatever sport you want via our campus cable.
Family Competitions
11:00 AM — 2:00 PM, Academic Quad
Compete against other families to win gift cards in each event!
11:00 AM: Potato Sack Race

12:00 PM: Simon Says

1:00PM: Water-Balloon Toss

2:00PM Three-Legged Race
"Going for the Gold: A Taste of MSA."
11:00 AM, Tuscarora Room
Parents and families are invited to become partners in the success of their student. The celebration will consist of an awards ceremony where students will be recognized for their outstanding academic achievements in spring 2017, a leadership induction ceremony as well as a cultural showcase. Join us for a taste of what MSA offers for your student. Everyone is welcome!
Residence Halls Open for Visits
11:00 AM — 1:00 PM, All Residence Halls (See Campus Map)
Pop into your student's residence hall to meet the Residence Life staff and see the wonderful community that your student is a part of each day.
Athletic Game - Volleyball
1:00 PM, Heiges Field House
Join the Lady Raiders as they compete against Mercyhurst! First 100 people get a free gift!
Game Show
1:30 – 3:00 PM, Multi-Purpose Room (MPR) B&C, CUB 100 B&C
This interactive trivia show will keep you guessing! Teams can be comprised of roommates, friends, and/or family members.
Paint Nite
3:00 – 5:00 PM, Multi-Purpose Room (MPR) A&B, CUB 100 A&B
No matter your level of artistic expertise, you can still make a beautiful painting! No matter if you paint this photo, or one of your own creation, come out and enjoy a great afternoon of fun and laughter while we paint Ship in the Sunset! Tickets are $20 a person and can be purchased through this page.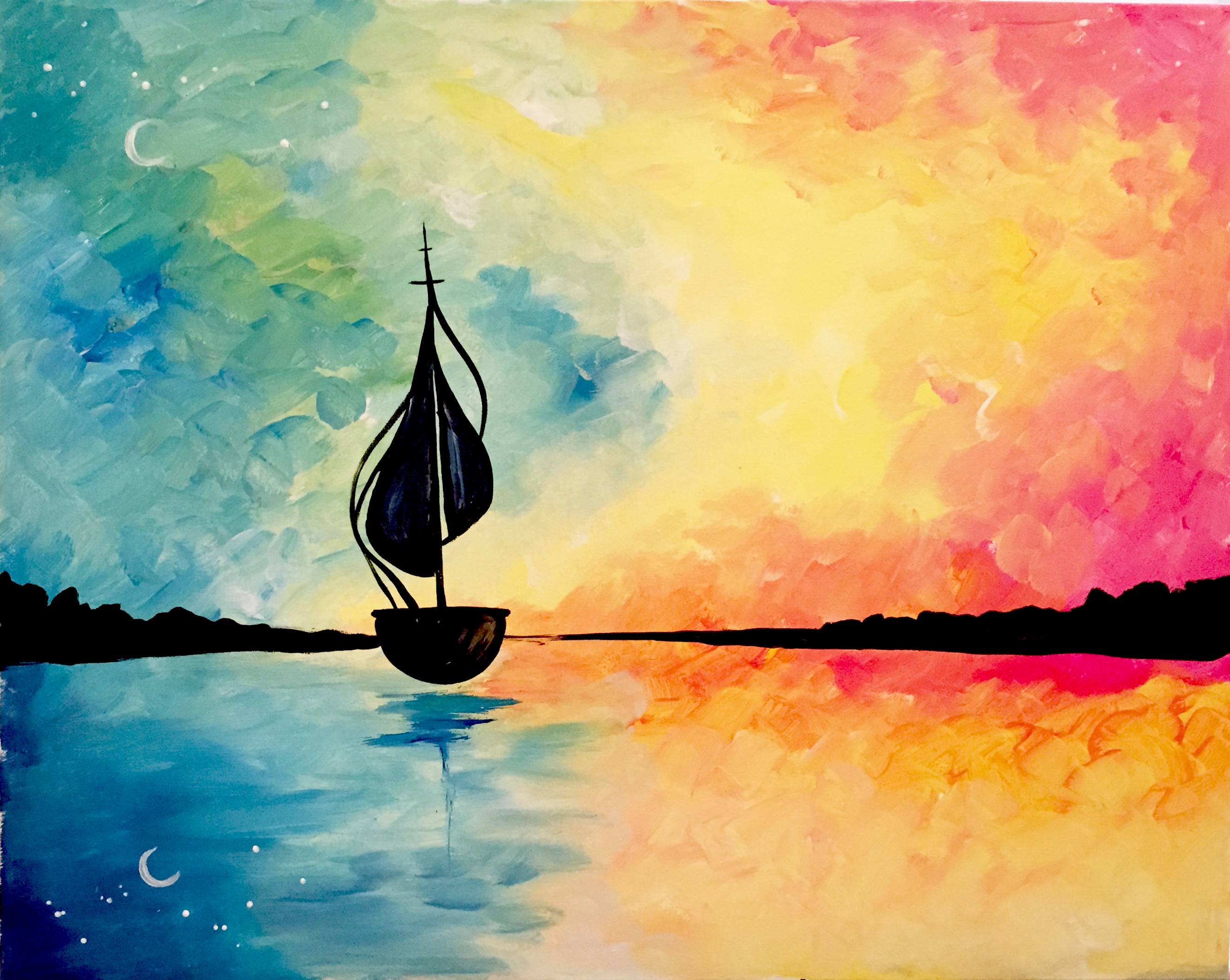 FAQs
How many tickets do I need?
We ask that you have a ticket for each family member attending the celebration, including one for your SHIP student. If your family is planning on attending the free pancake breakfast, we ask that you have a ticket for each member attending as well. This will help us get an accurate number for materials needing to be ordered.