Description
Parents, are you looking for a "no fail" communication style to use with your kids?

Whilst traditionally common in the sports world, you may have noticed that "coaching" has become a very popular methodology for helping people achieve career and life success as well.

In fact, many organisations integrate coaching as an effective and modern-day approach to getting the best from their employees. Why?

Because a great coach is able to extract the very best qualities from their coachee, making it easier for everyone to get on and achieve what they want to achieve.

Of course, as parents, we want our kids to be independent, co-operative, pleasant and able to get along with other family members so that they too can become successful in life. But sometimes, well .......let's face it, our frustration and annoyance can get in the way of great relationships and then the impact to the family dynamic can be very stressful!

This workshop will help you develop the skills of communication that will bring harmony and peace back to the family unit in a non-judgemental, easy to understand and practical presentation style.

BE THE HERO in your family!

As the parent, you are, admittedly by default, the LEADER and, as such, expected to LEAD BY EXAMPLE (this is called the captain/coach leadership style and VERY popular in Australia). In our programs, we refer to this as "wayshower-ship", a "high vibration" leadership style that is both aspirational and inspirational in its delivery.

This is hard to do when you're not sure HOW.

So, I have developed this workshop especially to help you learn and practice these essential skills of 21st Century parenting.

In the workshop,
we will explore the current trends in child and adolescent neurology, psychology and development, looking at it from a holistic, integrated perspective.

we will learn 'leading edge' strategies for effective communication, conflict resolution and wayshower-ship.

together, we will create a customised PLAN for your family that will help you achieve the goals that are important for you and honours your unique family values and culture.

DAY ONE (5.5hrs) - Saturday 5th May

Introducing the Alpha and Zed Generations - what makes them tick?

Family dynamics - values, voids and how they serve a purpose

Introduction to coaching skills
Includes a light lunch and snacks.

DAY TWO (3hrs) - Sunday 6th May

Available only to those that have attended DAY ONE.
Creating your family culture (ie rules of the game)

Advanced coaching skills - conflict resolution and more.
Includes light snacks.
Excited? I am! Because I KNOW this works and it will change your experience of parenting forever!

See you soon xx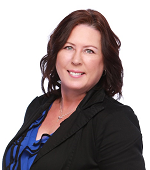 About Veronica Smith

Veronica is a married mum of six grown up, young adult men and grandma to one year old grandson, James.
She is also an experienced educator, trainer and coach, and has dedicated her career to supporting youth in the community.

Veronica is a change-maker. A community disruptor who seeks to consatntly improve what the community delivers to young people. She understands first hand what works and what doesn't, and is committed to providing support to families and the community as they seek to provide inspiring and creative solutions to modern-day issues in the youth sector.

Through her business, EPICC Training Co, Veronica has created a number of programs for youth, families and the community through The YACC Project - www.yaccproject.com.au

For more information about these services, contact Veronica:
p | 0400 130 070
e | yacc@epicctrainingco.com
f | www.facebook.com/YACCProject