Description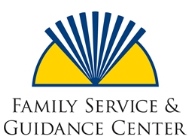 This presentation is a chance to step back and take a new look at how to make parenting less stressful as well as help your children grow into mature, responsible adults.
Conscious Discipline isn't a set of rules for parents to follow; it's a set of beliefs about what children need to develop and thrive. Conscious Discipline will help you connect with your kids – something their brain needs to thrive – using discipline choices rather than punishment. Through Conscious Discipline, your children will develop resiliency and self-regulation, and you'll create the environment your children need to thrive mentally, physically and emotionally.

Using Conscious Discipline as the base, the presenters will talk about strategies for discipline; when to use discipline and consequences; and how to deliver consequences with empathy.

Parents will leave the presentation knowing the important difference between discipline and punishment; behavior management techniques; how to deal with tantrums; and how to empower kids to make good choices.

This is a parents-only event; childcare will not be provided. Seats are limited -- first-come, first-served! Register today!