Parenting - Handling Frustration and Stress the EQ Way (Vitality)

Thursday, March 19, 2015 from 7:00 AM to 8:00 AM (PDT)
Event Details
Parenting - Handling Frustration and Stress the EQ Way 
Did you know your child's EQ is a better predictor of success than their IQ?
Did you know that a child's ability to handle frustration, control emotions, and get along with others is a better predictor of success than IQ? Research shows that Emotional Intelligence (EQ) increases healthy relationships, academic achievement, and overall success in life.
We will:

Discuss the important skills your child needs to be successful and happy. 

Learn about the importance of EQ and how to help your child communicate and cooperate more effectively.

Help your child develop and nurture meaningful friendships and manage anger and frustration.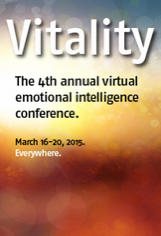 What:  Online Webinar presentation as part of Vitality

When:  Mar 19 - 7:00 am Pacific (San Francisco) World Times
How: Register for the Live Webinar (includes a link to the recording) or the Recording Only.
Registration is free or you may choose to register and donate. Donations go to Six Seconds, a 501(c)3 nonprofit working toward a billion people practicing emotional intelligence.

Your Presenter: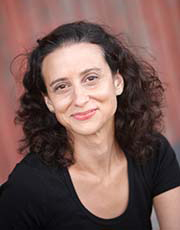 Lauren Hyman Kaplan
Lauren Hyman Kaplan, M.A, is a certified emotional intelligence coach and counselor in the field of social and emotional learning and bullying prevention. She is a former teacher and school counselor with over 17 years of experience training and providing consulting to schools around the United States and the world. She was the Regional Implementation Director for the Developing Safe and Civil Schools Project at Rutgers University, funded by the NJ Department of Education. She is a certified consultant to the US Department of Justice, a Grant Reviewer for the US Department of Education and a certified Star Factor Emotional Intelligence Coach. She is an adjunct instructor at Bank Street College of Education and the co-author of the New York State "Interpersonal Violence Prevention Resource Guide for Parents and Educators" (New York State Department of Education, 2002) and "The Importance of Self Awareness for School Counselors" in Emotionally Intelligent School Counseling (Erlbaum, 2005).  
Have questions about Parenting - Handling Frustration and Stress the EQ Way (Vitality)?
Contact Six Seconds
Organizer
Six Seconds is a global network of change makers committed to supporting one billion people to practice emotional intelligence.
We are a not-for-profit organization, dedicated to supporting people to create positive change -- everywhere, all the time.  Our network is global, with offices and representatives in 25 countries, and members everywhere... practicing the skills of EQ so people create stronger connections, make more sustainable decisions, and thrive.