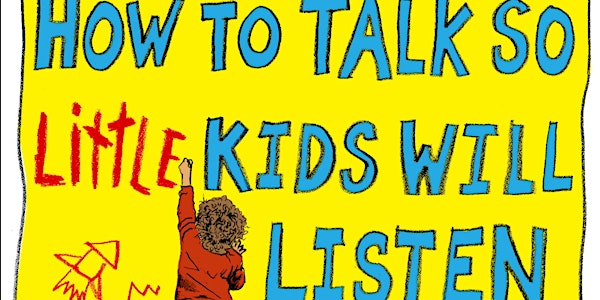 Parenting During the Pandemic drop-in workshop with Julie King
Description
Could you use some fresh ideas for surviving the new demands of parenting during a pandemic?

Is there more whining, crying, fighting or defiance in your home (yours or your child's)?
In this one-hour drop-in session we'll apply the HOW TO TALK tools to the challenges of the day. Bring your questions, your challenges, and any success stories to share. Get support with like-minded parents. Meets on Zoom.
FEE is suggested donation of $17. Lost your job? Please pay what you can! All are welcome. (Note: Minimum donation of $1. If this is a hardship, please email me directly at julie@julieking.org.)
NOTE: This workshop will be repeated on:
Sunday, April 19 at 8:30 pm BST (London); 12:30 pm Pacific; 3:30 Eastern.
Wednesday, April 22 at 8:30 pm Pacific; 11:30 pm Eastern.

Tickets are available on eventbrite. Visit julieking.org/upcoming-workshops/ for more information and registration links.