Parent Workshop: Talking to Your Kids About Relationships, Dating and Sex

Sunday, January 31, 2016 from 6:00 PM to 7:00 PM (EST)
Event Details
Relationships, dating and sex are three things that come with a lot of questions, interest and at times, frustration for our kids. They are not always easy topics for parents to initiate or discuss with our kids. Often times it can be uncomfortable and we don't always have all the answers. And, with the ability to Google things, sometimes our kids don't even come to us with their questions anymore...which is probably not always a good thing.
In this workshop we'll talk about the downside of avoiding these important discussion and how to help our children navigate their relationships, especially with how quickly they can change through middle school and high school. We'll look at effective strategies for addressing these topics so it equips our kids for healthly relationships as adults, and how to develop boundaries in regards to dating and sexual activity that helps our kids invest in their futures. 
This workshop is for parents with kids of all ages! There's no better time to start these conversations with your children, the sooner you begin talking with them, the better prepared they are!
Child care is provided, with 30 number of spots available – so please register as soon as possible!
Speaker Bio: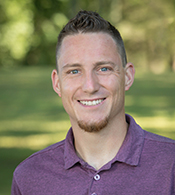 Jake Kircher is the Next Generation Pastor at Grace Community Church and the Social Media Consultant for New Canaan CARES. He has been working with teenagers and their families for 14 years and one of his most covered topcis has been relationships, dating and sexuality. He is the author of Answering the Tough Questions About Sexuality, Teaching Teenagers in a Post-Christian World, and THINK Volume 4: Relationships and Sexuality, a curriculum for youth workers. He also has written about dating, marriage and relationships on his blog www.holymessofmarriage.com as well as for Relevant Magazine, both in print and online.

When & Where

Grace Farms: East Barn Lounge
365 Lukes Wood Rd.
New Canaan, CT 06840


Sunday, January 31, 2016 from 6:00 PM to 7:00 PM (EST)
Add to my calendar
Organizer
We strive to build a church of action founded on Biblical truth characterized by faith, grace, community, service, authenticity, clear thinking and cultural relevance. Grace Community Church is about knowing God, knowing His truth, and building community that extends to our full lives, not just Sunday morning.