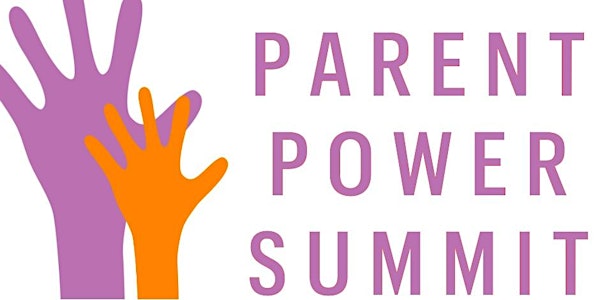 Parent Power Summit 2022 / El cumbre del poder de los padres 2022
Parent Power Summit 2022 // El cumbre del poder de los padres 2022
About this event
CCECAN & CORE Investments SCC Present
Parent Power Summit: A virtual & bilingual community event
Tuesday, January 25, 2022
4pm -6pm via Zoom
Join us to explore how we can cultivate Community Resilience, Family Wellness, and Culture and Belonging to support thriving families.
The event will primarily be conducted in Spanish with simultaneous interpretation for all participants to speak and listen in their preferred language.
Email info@first5monterey.org for more information
*****************************************************************
CCECAN y Inversiones de CORE SCC presentan
El Cumbre del Poder de los Padres: Un evento comunitario virtual y bilingüe
Martes, el 25 de enero, 2022
4pm - 6pm por Zoom
Únase a nosotros para explorar cómo podemos cultivar la resiliencia comunitaria, el bienestar familiar, y la cultura y la pertenencia para apoyar a las familias prósperas.
El evento se llevará a cabo principalmente en español con interpretación simultánea para que todos los participantes hablen y escuchen en su idioma preferido.
Envíe un correo electrónico a info@first5monterey.org para obtener más información
Co-sponsors include // Los copatrocinadores incluyen:
Central Coast Early Childhood Advocacy Network // Red de Defensa de la Primera Infancia de la Costa Central
CORE Investments Santa Cruz County // Inversiones de CORE del Condado de Santa Cruz
First 5 Monterey County // Primeros 5 del Condado de Monterey
First 5 San Benito County // Primeros 5 del Condado de San Benito
First 5 Santa Cruz County // Primeros 5 del Condado de Santa Cruz
Bright Beginnings Early Childhood Development Initiative // Comienzos Brillantes Iniciativa de Desarrollo de la Primera Infancia
Encompass Community Services - Head Start // Servicios Comunitarios de Encompass - Head Start
Go Kids, Inc.
Live Oak Cradle to Career // Live Oak Cuna a Carrera
Monterey County Childcare Planning Council // Consejo de Planificación del Cuidado Infantil del Condado de Monterey
Positive Discipline Community Resources // Disciplina Positiva y Recursos de Comunitarios
San Benito Childcare Planning Council // Consejo de Planificación del Cuidado Infantil de San Benito
Santa Cruz County Childhood Advisory Council // Consejo Asesor de la Infancia del Condado de Santa Cruz
Santa Cruz County Office of Education // Oficina de Educación del Condado de Santa Cruz
Organizer of Parent Power Summit 2022 / El cumbre del poder de los padres 2022