Parent Night at the 2018 ITAG Conference with Dr. Kristofor Wiley

Monday, October 15, 2018 from 6:30 PM to 8:30 PM (CDT)
Event Details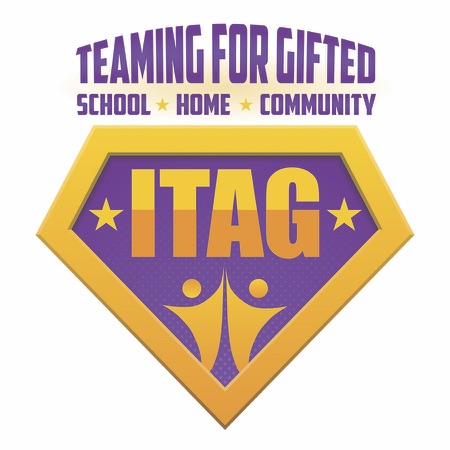 Parent Night
at the
Iowa Talented and Gifted Association 2018 Annual Conference
Ballroom North
Holiday Inn Des Moines-Airport Conference Center
Parent Night Schedule
6:30 PM- Welcome. What's new at Iowa Talented and Gifted Association?

7:00 PM- Guest presentation from Dr. Kristofor Wiley, Boredom and Creativity in the Gifted Child
8:00 PM- Networking with other parents

Boredom and Creativity in the Gifted Child
Boredom is a common complaint in gifted students, and it is often difficult to know how to respond. Claims of boredom can reflect frustration, anxiety, and a variety of other emotions – even hunger! Importantly, feeling bored may also be a significant predictor of creative productivity. The information presented in this session is drawn from two years of research with several hundred students, incorporating student surveys, responses on the Boredom Proneness Scale, and interviews, to develop an understanding of what students may mean when they claim to be bored. We'll be discussing strategies deployed by students and their effectiveness, as well as the potential value of strategically allowing boredom to exist. You will leave with greater understanding and a few strategies of your own to use with your child or student.
Parent Night is a free event and is open to the public. However, we ask that you register so that we know how many people to expect. Those who are registered for the ITAG conference are welcome to attend Parent Night.

When & Where

Airport Holiday Inn
6111 Fleur Drive
Des Moines, IA 50321


Monday, October 15, 2018 from 6:30 PM to 8:30 PM (CDT)
Add to my calendar
Organizer
The Iowa Talented and Gifted Association recognizes, supports, and respects the unique and diverse needs of talented and gifted learners through advocacy, education, and networking.
ITAG promotes advocacy at the national, state and local levels, pre-service and in-service training in gifted education, and parent/community awareness, education and involvement. ITAG is comprised of parents, educators, other professionals, and community leaders who share an interest in the growth and development of gifted and talented individuals in Iowa.
ITAG is a 501(c)3 organization which was organized more than 40 years ago with a vision that gifted and talented children in the State of Iowa should receive an education commensurate with their abilities and needs.  ITAG is an affiliate of the National Association for Gifted Children.
Contact ITAG
Iowa Talented And Gifted Association
P. O. Box 665
Iowa City, IA 52244
Phone: 888-990-4824 (ITAG)
Website:www.iowatag.org

Twitter: @iowagifted
Facebook:iowagifted