Description
Does your child want to apply to US or UK universities but you have more questions than answers?
Having a child who aims to do their undergraduate studies at a top US or UK university is an exciting prospect but it does raise a lot of questions.
At this information evening, Kim Scott, the mum of a recent admit to Princeton, will discuss how she went from knowing very little about overseas universities to visiting seven campuses and supporting her daughter's decision to study in Princeton over University of Sydney's law degree.
Kim will cover:
How to support your child through the application process
Managing the challenges of applying overseas
The benefits of studying overseas from the quality of education to employability
The support and communication provided to families by overseas universities
How overseas study can broaden a parent's horizon
What the next 3 to 4 years looks like for her family
And campus safety and support for students
Staff from US and UK university experts, Crimson Education, will cover:
The US and UK application process
The anticipated costs including financial aid and scholarship opportunities
Featured speaker - Kim Scott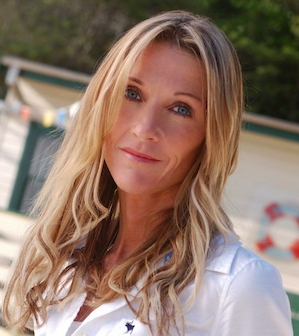 Daughter (18) was accepted to Stanford, Princeton, University of Pennsylvania, Dartmouth, USC, Vanderbilt, and Rice University - confirmed for Princeton University

Has held positions such as Director of Publicity at Ten Network and Director of Programming at Seven Network


Successfully published author
When is it? Wednesday 27th June, 6pm Start
Where is it? Woollahra Library @ Double Bay, 451 New South Head Rd, Double Bay NSW 2028
**Plenty of parking available in and around the venue**
There will be light catering after the presentation and Crimson staff will be on-hand to discuss your goals.
This event is tailored towards parents of students in Years 8-11 although interested parents of students from other year levels are more than welcome to join. Please let us know if your children would also like to be at the event.
Got a question? Email us at info@crimsoneducation.org.
Please note, we completely understand if you are unable to stay for the full duration of the event.