About this Event
Attend our FREE 4-part series designed to empower parents with children of African ancestry in Milpitas Unified School District! Let's work together to improve the educational experiences and outcomes for our children.
The Parent Champions Program has a mission to increase college-going and academic achievement of the students we serve by working with both parents and school personnel to increase family engagement. The program uses a working text for teaching and reference, Be A Parent Champion: A Guide to Becoming a Partner with Your Child's School, and is intentionally designed as an empowerment model of reflections and action steps.
WORKSHOP #1
Date: December 4, 2019
Time: 5:45pm – 7:45pm
Location: Milpitas High School Library
Register: www.tinyurl.com/parentchamp
Future workshop dates: Wednesday, January 8; Wednesday, March 3; and Wednesday, May 13.
*Child care will be provided for children 2 and up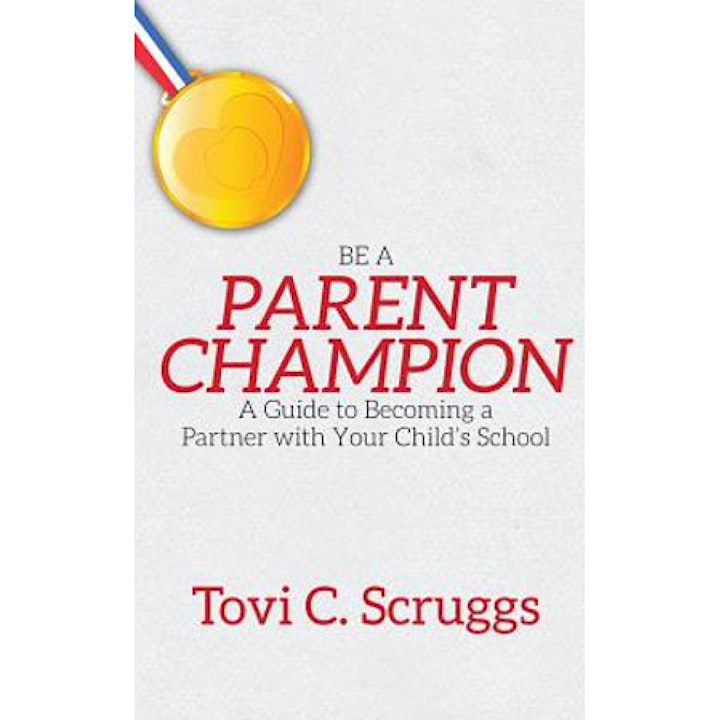 Tovi Scruggs: Facilitator of the Parent Champions! Workshops
Tovi is a visionary, healer, author, and award-winning educator with over 25 years of leadership, healing and transformation work experience. She spent 17 years as a Bay Area urban high-school principal, and co-founded her won school for African-American families. Her unique approach is rooted in an empowerment-model to cultivate courage, connections, and consciousness. Tovi serves as an expert leader in equity, self-mastery, trauma-informed leadership, and emotional intelligence development for educators and other leaders. She believes that in order to successfully transform schools, organizations, and the cultures we lead, we must first successfully transform ourselves. Her personal-story and professional-life of courage and resilience exemplifies this as she models it for others. From her lived experience, Tovi teaches on what the future of successful, resilient leadership will require. Tovi has been certified in emotional intelligence training by Search Inside Yourself, founded at Google, and is a certified Integral Coach by New Ventures West. Most recently, she was personally trained by Dr. Brene Brown and is a Certified Dare to Lead Instructor. She boldly supports others in dismantling barriers to equity, social justice, organizational/team dysfunction, poor culture-climate, and wellness. Skillfully, Tovi creates interactive, reflective learning experiences that transform both mindsets and behaviors that lead to more peaceful, healthy, and effective schools and organizations where outcomes are measurably improved and interactions are more whole-hearted.