This class is to honour the diverse needs in the early months and years of raising little ones.
About this Event
This class is to honour the diverse needs in the early months and years of raising little ones. Particularly, after giving birth, the birthing person's body is often tender, sore and in the process of great healing. With this gentle movement practice, we are encouraged to take very good care of ourselves first, in order to be fully healthy and present in body, mind and spirit. Through yoga, breath and movement, as well as interactive postures with baby, each parent will leave the session with a sense of community, regeneration, calm and the inner-peace needed to face the challenges of parenthood. All levels, ages and stages welcome!
Meet your instructor, Sasha!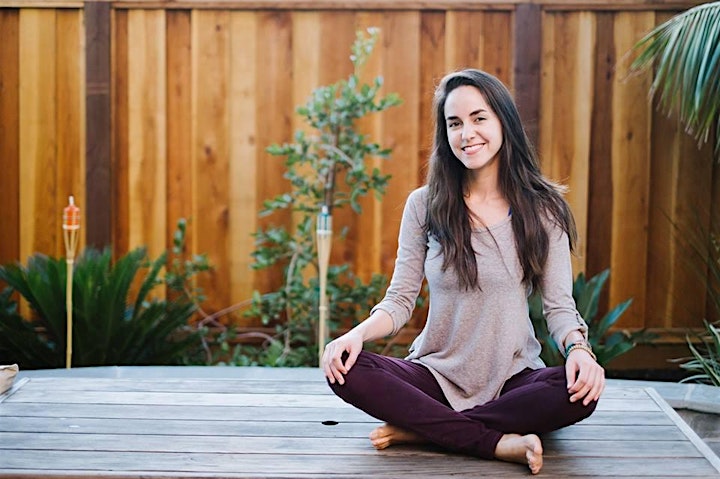 "The postpartum period can make a birthing person feel like a stranger in their own body. In a way, it is a completely new body they inhabit. One that has created life and has birthed themselves as parents. Postnatal yoga can be a way to help bring some ease into this major transition while supporting healing at a physical, mental and spiritual level." - Sasha
In our class we use movement to release tension, strengthening exercises to ease the effects of holding your baby 24/7, as well as promoting regeneration and repair of your core muscles. As a trauma-informed yoga and movement teacher, Sasha's aim is to invite you into discovering the unique ways in which your body speaks to you while boosting your capacity for resiliency at a nervous system level. Sasha's goal is that by the end of each class you'll feel stronger, refreshed, at ease, and ready to navigate the demands of the postpartum and parenting journey. Join Sasha every Tuesday at 1 PM from the comfort of your own home. Little ones are welcome to participate!

Welcome to Birth Mark! We are a registered charity providing reproductive doula support to folks in Toronto. Our role is non-medical and provides continuous care in the form of emotional, physical, and informational support. We are a source of knowledge and comfort to our clients as they navigate pregnancy, childbirth, and early parenting while dealing with the obstacles often faced by our focus population in today's society. There is no cost to our clients to access our services.
Our programs are open to community members on a pay what you can model. During the COVID-19 pandemic, we moved our programs online and removed the pay what you can model. Donations are appreciated, but not required.