Parent and Provider University 2019
Description
Calling all parents and child care providers in Wyandotte County!!! Join us for a fun-filled educational workshop, designed specifically with YOU in mind. There will be well-informed speakers presenting on the Mind, Body, and Spirit. We all know that people who provide care to others, tend to put themselves last. Well this day is all about YOU, and how to exhibit self-care, so that you can be refreshed! TRUST US... YOU WON'T WANT TO MISS THIS!
***THIS TRAINING IS FREE, FREE, FREE!!!!!***
There will also be many vendors available offering various services and resources for parents and providers! **Be sure to bring your wallets and purses**
Licensed Child Care providers will receive up to 4 clock hours of KDHE approved training hours.
****CHECK IN AND VENDOR VISITATION OCCURS FROM 8 A.M-9A.M. THE FIRST TRAINING SESSION WILL BEGIN PROMPTLY AT 9A.M.
****REGISTRATION ENDS ON 4/21/19 AT 11PM. ***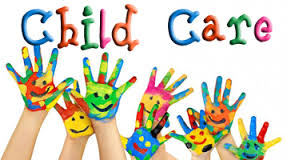 ****Child Care will be availabe for children age 3 months up to age twelve. Children receiving care MUST be registered before the event. Activities will be coordinated and overseen by Child Care Licensing staff, as well as other qualified volunteers. Snacks will be provided for children ages 2 years and up. Parents of infants and children under 2 years of age should bring age appropriate foods, toys and diapering supplies. Please be sure to provide a change of clothing for children ages 3 years and under.****