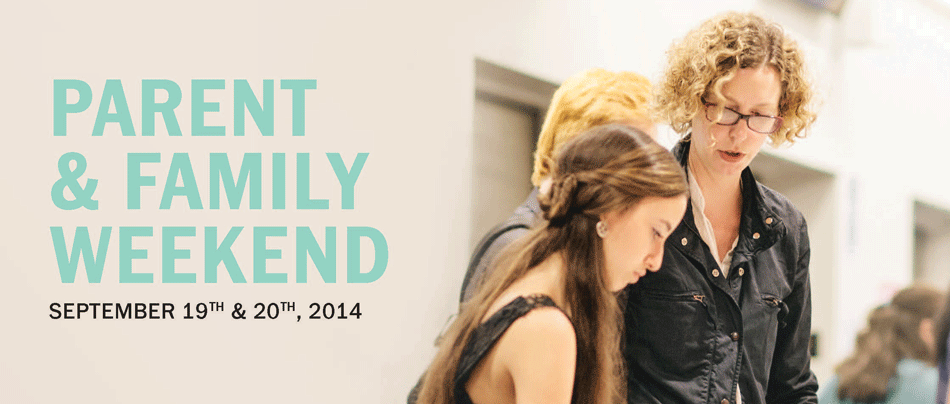 REGISTRATION DETAILS:  Registration for Parent and Family Weekend is REQUIRED!  Please use the form above to register for the event.  There is a $50 per/person weekend fee for parents and guests above the age of 18.  Your student and children under the age of 18 can attend any and all of the weekend events free of charge. 
ABOUT: Join our talented faculty, staff, and your student, for a weekend of student performances, stunning art and meaningful social engagement on Columbia's campus. The weekend begins with our annual welcome-back event, The Wabash Arts Corridor (WAC) Crawl – a festival that celebrates the culture and creativity of not only Columbia, but the surrounding area. The WAC Crawl features gallery openings, concerts, dance and street performances, multimedia demonstrations, chalk art and more!
On Saturday morning, participate in dynamic intellectual discussions with faculty, experience your student's academic journey through departmental presentations, and later, attend the Provost's Reception! Don't miss this enjoyable opportunity for insightful discovery and engagement within your student's Columbia community!  
TRAVEL AND ACCOMODATIONS: make your travel arrangements early - download our travel guide with information on local hotels (some with discounts!) and getting to campus. 
PARENT AND FAMILY WEEKEND PROGRAM: download the official program!.