Description
We are back!
The Europe Chapter of the CPCU Society's Semi-Annual Meeting and Seminars will take place on June 28 and 29, 2019 at various locations in Zurich, Switzerland
The event will kick-off with a world premiere: the first Riskathon ever organized. The Europe Chapter and the Insurance Institute of Switzerland team up to offer CPCUs members, risk managers and insurance sector partners a very innovative and interactive event.
The day will wrap up with a self-pay dinner at the Brisket Southern BBQ & Bar, Pfingstweidstrasse 6, 8005 Zürich
Saturday's agenda is focused on CPCU Europe's special seminars and Chapter business meeting. This event is open to all CPCU Society members and their guests. All other Institute designees are also welcomed. The CPCU Europe Chapter Seminars and Meeting will take place at Guy Carpenter's office.
This year's seminar is dedicated to parametric insurance. A full range of experts will introduce modeling, underwriting, claim and legal considerations from the perspective of public-private partnerships, microinsurance, agricultural crop insurance and latest development in satellite imagery.
The day will close with cocktails and our famous Saturday Night is Alright Dinner (free for dues paying CPCU's) at Quai 61, Mythenquai 61, 8002 Zurich
We hope you will join us beginning with our classic Friday Casual dinner at 7:00 pm, June 28, 2019 through our Chapter meeting and seminar, 9:30 am to 4:30 pm on Saturday, June 29, 2019, to the closing of the festivities with our delightful Saturday Sponsored dinner at 7:00 pm, not to mention the world premiere Riskathon.
---
Agenda for Parametric Insurance Event
08:30 - 08:55 Warm-up Coffee

08:55 - 09:00 Welcome

09:00 - 09:45 Parametric for People, Gianni Biason, Swiss Re

10:00 - 10:45 No Crop Shortfall Insurance Without Weather Data, Manfred Spatzierer, Ubimet

11:00 - 11:45

Weather Index Insurance for Microinsurance Schemes, Katarina Baricova, Celsius Pro

12:00 - 13:00 Networking Lunch

13:00 - 13:45

Crop Modelling, David Masson, Celsius Pro

14:00 - 14:45 Parametric for Corporates, To Be Announced

15:00 - 16:30 CPCU Society News & Election
---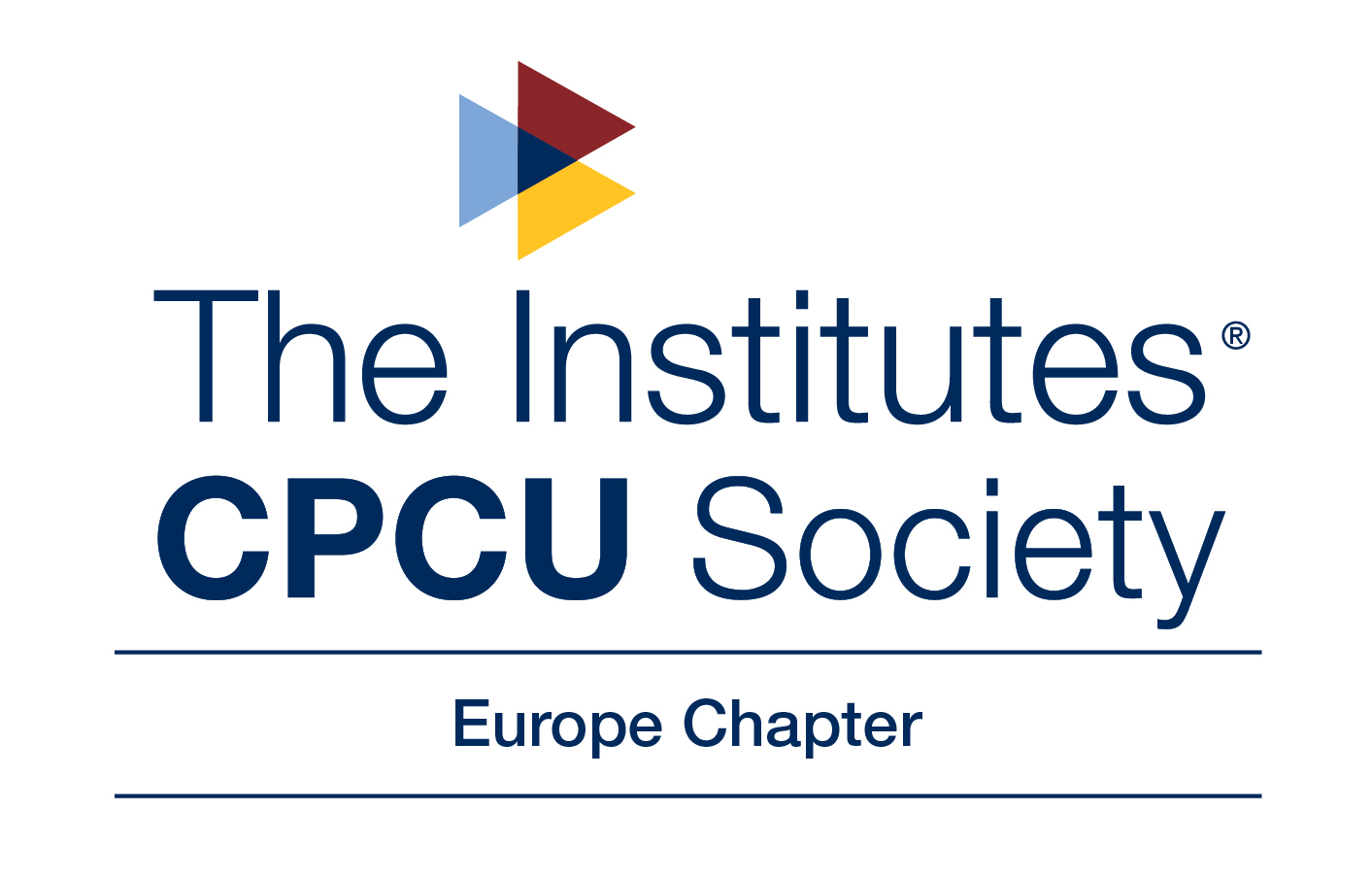 The CPCU Society, https://www.cpcusociety.org/, promotes professional, career development and networking opportunities in the insurance industry. The CPCU Society is a membership organization of more than 20'000 credentialed insurance professionals who promotes excellence through ethical behavior and continuing education.
FAQs
How can I contact the organizer with any questions?
Please contact Vincent Bonny on +41791037872 or at vincent.bonny@bluewin.ch, Tony Cabot at cabot.tony@gmail.com. We would be happy to help with any arrangments or answer any questions you may have regarding the logistics of the CPCU Summer Meeting and Seminar in Zurich, Switzerland.
What are my travel options for the event?
For those of you arriving from outside Zurich there are three main arrival options (plane, train and automobile). The meeting location is close to the Zurich International Airport or a short tram ride from the Zurich Central Train Station. For those of you that are driving the roads are great and there is parking.