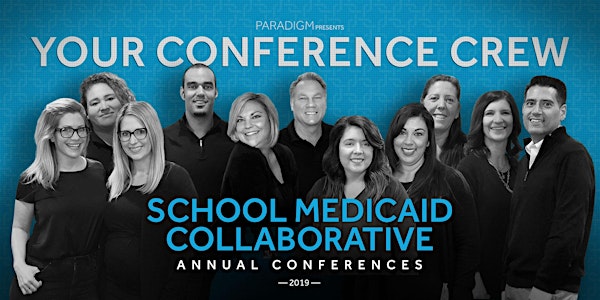 Paradigm's School Medicaid Collaborative Annual Conferences
These conferences are unique opportunities for coordinators to come together, grow, and strengthen their programs.
About this event
Experience the positive impact your program has on the children you serve as well as the fiscal impact on your district. Paradigm's foundational belief is that school Medi-Cal programs play a significant role in enhancing opportunities for students and families in our communities.
Safeguard, Manage, & Maximize. Three overarching ideas that will drive our content again this year. Updated workshops will provide you an opportunity to dig even deeper into each of these three areas, develop new skills in group activities, and examine how these key concepts can fit into your district's specific needs in order to take your school's program to the next level.
Our objective this year is to reveal new data and information that support your efforts toward running productive programs that are also compliant with program rules.
"Every year that I attend the conference I always take away some good information. It's a great group of people that are involved…"
– Coordinator, San Luis Coastal