Description
We invite you to join us for Paradigm Shift: Women Paving the Way for the Next Generation of Leaders. We're featuring a unique set of influential women who've risen to leadership from multiple industries, including tech, politics, healthcare, and business.
We'll be diving into each woman's journey to the top, advice on overcoming imposter syndrome, the importance of self-care, and how to grow the talent pipeline for the next generation of leaders.
We'll be discussing the following topics
-Do you ever feel impostor syndrome and how to navigate that feeling
-Defining leadership and what it means to be a leader
-What do you do when you're feeling overwhelmed
-The biggest contributions to success and navigating through it all
The Panelists:
Sonja Trauss is running for Supervisor in District 6 (SOMA, Tenderloin, Mission Bay and Treasure Island). She started organizing pro-density renters 3.5 years ago in her spare time while working as a high school math teacher. Her message, that the housing shortage is harmful for renters and we must build more housing, proved to be extremely popular. There are now pro-housing groups in cities all over the US, and these Yes In My Back Yard (YIMBY) voices are becoming powerful constituencies in cities and states all over the US. Sonja Trauss' day job is as co-Executive Director of Ca Renters Legal Advocacy & Education Fund. CaRLA sues cities and counties that refuse to permit the building of apartment housing, which is a violation of state law.
~
Kitty Yeung is a physicist, maker, fashion designer, artist and musician based in Silicon Valley, California. She recently started a new role as a senior program manager + creative technologist at the Garage, Microsoft. Previously, Kitty worked at Intel as a research scientist. She has a PhD in Applied Physics from Harvard University and M.Sci., M.A. and B.A. in Natural Sciences from the University of Cambridge. She enjoys integrating art/design with science/technology. Her fashion design focuses on applying cutting-edge technologies to garments and manufacturing processes.
~
Roya Sabeti, creates content for the Galvanize Community and shares stories on startup lessons, founders, tech resources and tools to help founders learn and grow their companies. She is especially passionate about sharing resources for women aspiring to lead and founded Stilobox to share speaking opportunities with women in the Bay Area. When she's not creating content you can find her practicing circus arts or creating unique experiences for others.
~
Ritika Puri is co-founder, with Justin Strauss, of Storyhackers. Her entrepreneur adventures have taken her through worlds as diverse as security, data as a service, corporate innovation, IoT, infrastructure modernization, geospatial analytics, supply chain risk management, healthcare, blockchain, telecommunications, financial services, and energy. She enjoys helping organizations of varying sizes and types--from single member entities to fortune 500s, governments, and nonprofits--fine-tune product market fit. She loves building lines of business from minimal investment and pushing leaders aim for higher targets. She is currently battling her fear of being on camera and imposter syndrome. She is also building a fitness business, with Justin, and an accessible martial arts curriculum for broad physiologies, skill levels, and age groups.
~
Jennie Yang is a leadership coach and facilitator who helps unlock the potential of individuals, teams, and organizations. Certified as a Master Practitioner of Transformational Neuro-Linguistic Programming (tNLP), Jennie runs her own coaching business to serve women who have a wholehearted desire to experience a life well lived. By integrating meditation, mindfulness, emotional intelligence, and tNLP, she helps her clients shift their inner experience and discover their joy of being. Previously, Jennie held management roles in consulting, customer success, and business operations.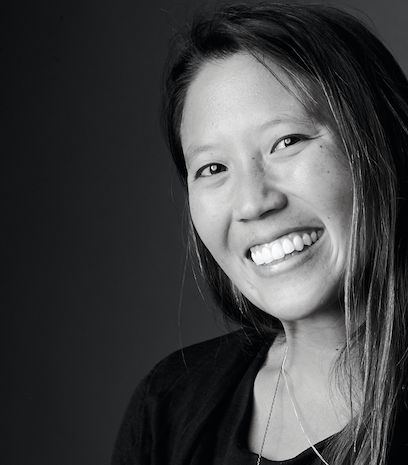 Moderator
Karissa Barnett is the founder of Ballot, a political network. Ballot is a network that allows individuals to engage with elected officials, discover new candidates, and interact with their community.
Prior to forming her company, she was the Great Streets Analyst with the Office of the Deputy Mayor for Planning and Economic Development where she managed a nine-million dollar budget tasked with revitalizing thirteen neighborhoods throughout Washington, DC. Previously, she was a political operative for four years where she led local, statewide, and federal political campaigns as the Vice President of a fundraising firm located in Washington, DC. Karissa Barnett received her bachelor's degree in political science from University of California, San Diego.