PAR-Projects Open House & Friendraiser

Thursday, July 13, 2017 from 5:30 PM to 8:00 PM (EDT)
Event Details
We're growing a little gem in Northside. But what's growth without new friends?
( Not much. )

As we grow, we'd like you to grow with us. And with that, please accept this invitation to join us for an exclusive look at PAR Projects' two latest exhibitions — FIRE by Rick Mallette and Era of Big Brains by Brett Schieszer. This is a perfect opportunity to learn more about the future of PAR-Projects. Plus, both artists will be in attendance, so you'll have a chance to ask about their work and processes.
A brief announcement or two will be made by our Executive Director around 6:30pm. The rest of the time, some of our board and committee members will be hanging out to answer question and keep things lively.
Free beverages and light bites will be provided. 
-
Rick Mallette's immersive installation — taking place in our "Nook" gallery space — is expressed as a full vision, utilizing sculpture, paint, collage and motion. 

Brett Schieszer's work occupies our shipping container gallery and features four framed prints as well as on large scale mural.
Enjoy a few images below: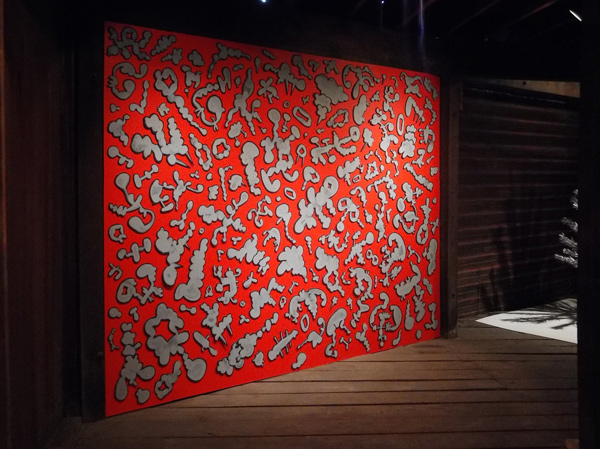 Smoke Cloud Dreams by Rick Mallette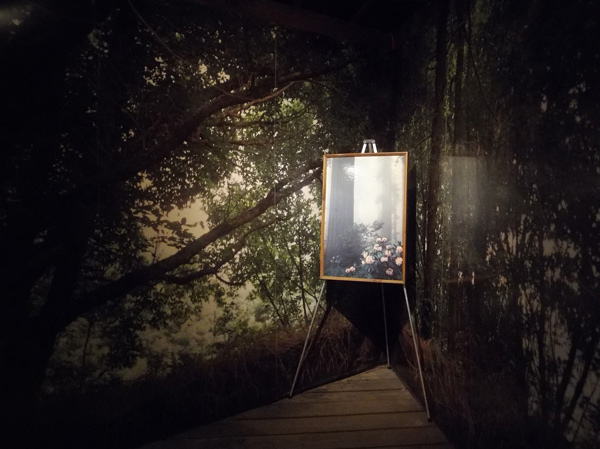 In the Corner of the Woods by Rick Mallette
-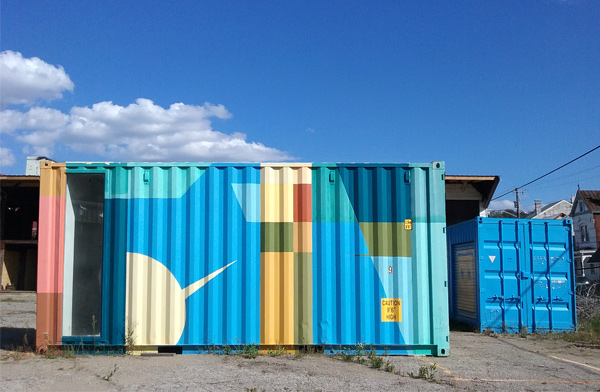 The exterior of our shipping container gallery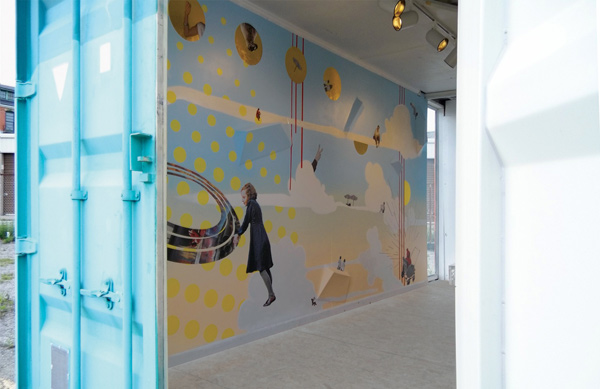 Era of Big Brains by Brett Schieszer — Inside of our shipping container gallery
-
While this is a free event, dontions are greatly apreciated as we continue growing and building out our Headquarters in Northside! To add a sense of urgency to our summer fundraising, we've recently recieved a matching pledge of up to $2,000 for any donations we can raise during the months of June and July.

If you were considering donating to PAR-Projects this summer, please consider making your tax-deductable donation during June and July, so it will instantly double!!

-

When & Where

PAR-Projects | Headquarters
1662 Hoffner Street
Cincinnati, OH 45223


Thursday, July 13, 2017 from 5:30 PM to 8:00 PM (EDT)
Add to my calendar
Organizer
PAR-Projects
PAR-Projects' mission is to help empower community in the arts.
As educators, we provide workshops & eight-week classes, related to career development & skills training. As working artists, we enjoy hosting thought provoking exhibits & large scale collaborations throughout Cincinnati and Northern Kentucky.
We're currently in the process of rehabilitating the 100 year old, former lumber drying facilty (and land) we purchased for our headquaters in late 2014. In the past two years, we've cleaned our site, re-roofed our 6,000 square-foot building, added electricity and further stabililized our grounds.
As of 2017, we are happy to invite guests to our site for exhibitions, updates, and community-building activities. 
-
Professional Artistic Research (PAR) Projects is a federally recognized 501(c)3 not-for-profit, fine arts organization based in Cincinnati, Ohio.
PAR-Projects Open House & Friendraiser