Description
Real-world Machine Learning stories: applications, techniques and tools
After previous editions on 4 different continents (Barcelona, Paris, Sydney, Valencia, Boston, São Paulo) gathering 1000+ attendees from 30+ countries, PAPIs is returning to Boston with the 4th International Conference on Predictive Applications and APIs, taking place on October 24-25, 2017 at Microsoft NERD.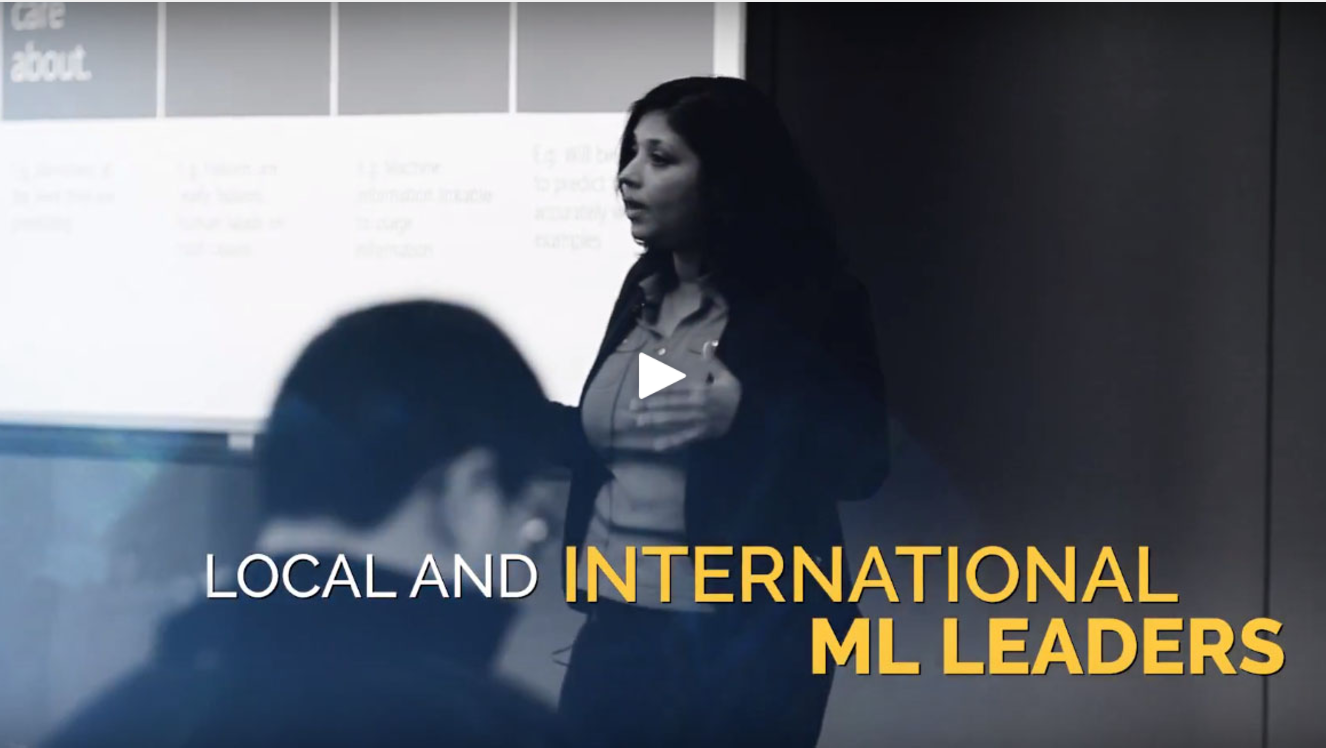 Join us for expert talks, training workshops and a unique startup battle...
Talks & networking
PAPIs is your chance to meet experts in real-world ML who'll discuss new developments, opportunities and challenges in building intelligent applications. It features practical business & technical talks for all levels of experience (some of which get published as papers in PMLR). Speakers include:
D. Sculley, Senior Staff Soft. Eng., Google ("Machine Learning, Technical Debt, and You")
Cedric Archambeau, Principal Applied Scientist, Amazon ("Bringing powerful Artificial Intelligence to all developers")
Crystal C Yan, Product Manager, FiscalNote ("Behind the AI Curtain: Designing for Trust in Data Science")
Tatiana Mejia, Product Marketing, Adobe ("Putting the P in A(P)I: Why APIs are key to make AI scale")
Mark Hamilton, Software Engineer, Microsoft ("Flexible and scalable deep learning")
James Savage, Data Science Lead, Lendable ("Beyond prediction: structural modeling as a tool")
David Drollette, Sr Director of Analytics, Wayfair ("Current state of AI and ML in ecommerce and future disruption")
Jeffrey Rainy, Applied Research Scientist, Element AI ("Learning artistic style for real-time stylization of video")
Greg Michaelson, Director, DataRobot Labs ("Pitch Prediction for the World Series")
Charles Parker, VP of ML Algorithms, BigML ("Automated Machine Learning: Mostly Unhelpful")
Jorie Koster-Hale, Data Scientist, Dataiku ("Rent, Rain, and Regulations: predicting crime using ML")
Vincent Van Steenbergen ("Real-world Turing test — when AI answers phone calls")
Lia Bifano, Data Scientist, Nubank ("Model as a Service up and running in AWS")
Arthur Juliani, Senior ML Engineer, Unity Technologies ("Supercharging Deep Learning with the Unity Engine")
Harlan Harris, Director of Data Science, WayUp ("APIs and DSLs for Building and Integrating Many Models")
Adarsh Narasimhamurthy, Senior Engineer, MathWorks, ("Predicting Remaining Useful Life using IoT")
John Bledsoe, Principal Software Engineer, Nexosis ("Dumpster Fire to Lit: Time-Series Data in Amazon DynamoDB")
Jeremy Barnes, Chief Architect, Element AI
You'll find all talks' abstracts at http://www.papis.io/2017/program/talks/
AI Startup Battle
The conference also hosts the world's 1st startup competition where the jury is an AI (powered by PreSeries). Find out which are the most promising startups in Artificial Intelligence and Machine Learning, or apply to pitch your own startup and be part of this unique event!
Pre-conference Training Workshops
Get up to speed with some of the main topics of the conference with one of our pre-conference training workshops on October 23 (separate venue, TBC soon). Our experienced instructors will be teaching in classrooms of up to 20 persons:
Machine Learning Kickstart with Open Source & Cloud Platforms. Learn about the possibilities of ML, how to create predictive models from data, operationalize and evaluate them. More information (program, learning objectives, requirements) here.
Introduction to Deep Learning with Keras & TensorFlow. Learn the basics of DL, how to experiment and deploy solutions, and the most useful tools in the TensorFlow ecosystem. More information (program, learning objectives, requirements) here.
---
See our event webpage for more information!
---
Practical information / FAQ
When should I arrive?
Doors open at 8.15am and talks start at 9am, but we recommend that you arrive as early as possible in order to have enough time to get your badge at the registration desk and to find a seat in the conference room. Coffee, tea and refreshments will be provided.
What food will be provided?
We'll have breakfast snacks, fruit, tea, and coffee. For lunch, you'll have an hour break to wander around Kendall Square.
What is the conference schedule?
The conference schedule will be shared as soon as possible — sign up to get updates!
Is my registration/ticket transferrable?
Yes. Email contact@papis.io with:
The name of the event: this should be "PAPIs '17"
Information you used to register: your full name and email address
Information on the person you are transferring your registration to: full name, email address, company name, title
What is the Privacy Policy?
Your contact information is not shared with third parties without your consent. It is primarily used to verify registration and to send you important information about the event. We may share your contact information with sponsors but only with your consent upon registering.
Are there refunds?
Tickets are nonrefundable but transferable—see above.
Date and Time
Location
Microsoft New England Research and Development Center
1 Memorial Drive
#1
Cambridge, MA 02142