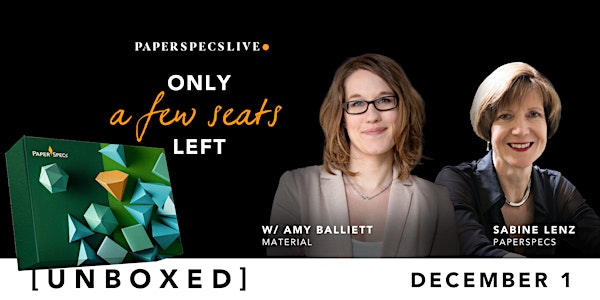 PaperSpecs Live [unboxed]
Brand owners and graphic designers, find new inspiration with this hands-on/virtual "mini design conference"!
About this event
Don't miss this hands-on/virtual Live [unboxed] event!
Get your hands on the hottest new print samples
Gain a sneak peek at 2023's hottest print design trends
Discover how to harness the power of infographics and other visual communication techniques by a master of the craft
Get your questions answered by experts from the best companies in the business
Inspiring Samples Shipped to Your Door!
Sign up now for our December virtual "mini design conference" while we still have seats left. When you do, you'll also receive a limited-edition box crammed full of inspiring samples. Then join us live online Dec. 1st as we go through the secrets and valuable lessons behind every one of them.
Expert Insights!
Industry leaders will also show you how to supercharge your own print projects to create compelling pieces, too!
Registration Ended Nov 17! --> You still have a chance! There are a few seats left.
Registration closed on November 17th, to allow time for shipping. But we have a few seats left, you may not receive your box in time for the event, but you will receive one -- if you sign up now! Both tickets and boxes are in limited supply; once they're gone, they're gone!
Special Guest: Visual Communication Expert Amy Balliett!
During the event, you will also meet our special guest, Amy Balliett, Senior Fellow of Visual Strategy for Material, and founder of creative content agency Killer Visual Strategies. If you're a huge infographics nerd, you don't want to miss this.
Amy will reveal the secrets to harnessing the power of visual communication, including what mistakes to avoid when creating content.
Before its sale, her agency drove visual strategy and creative content campaigns for the likes of Adobe, Nikon, Starbucks and other heavy hitters.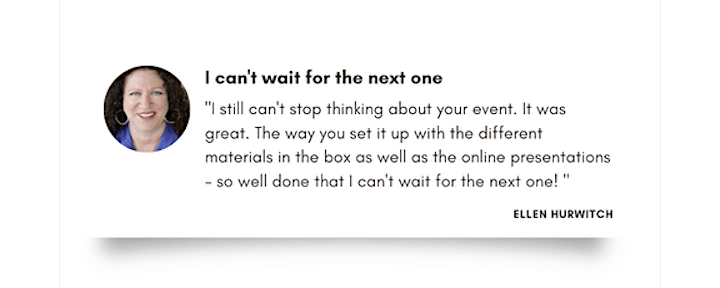 Agenda
During this mini design conference, you will:
Join PaperSpecs' Sabine Lenz as she gives us a peek at the most powerful design trends to watch out for in 2023
Enjoy hands-on printed samples
Discover how infographic master Amy Balliett approaches the creation of visual content, including the science behind it and what to avoid
Get tips from industry insiders
Come away from PaperSpecs Live [unboxed] with fresh ideas, useful industry contacts and, best of all, many fabulous, printed samples!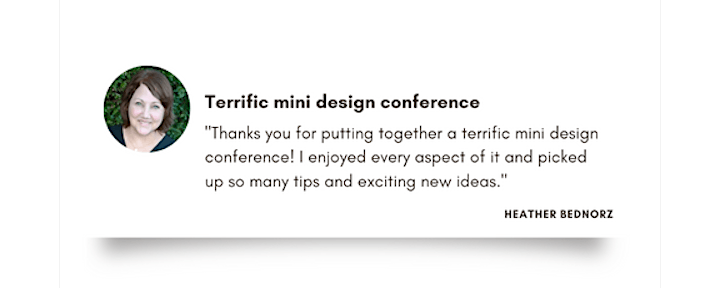 Thanks to our PaperSpecs Live [unboxed] partners for helping to make this event possible: