Description
PaperSpecs Live is the hands-on paper and print event for brand owners and designers to supercharge their print projects and help them create the most compelling printed pieces.
Learn From Industry Leaders
Position yourself on the cutting edge of the latest print design trends as observed by award winning designer and PaperSpecs Founder Sabine Lenz. And learn how to overcome your greatest professional frustrations with a 30-minute "design therapy" session presented by Justin Ahrens, founder and principal of design studio Rule29.
Heighten Your Capabilities
Explore new ideas and technologies around paper, traditional and digital printing, embellishments and finishing. PaperSpecs Live and its partners offer real-world samples and insights. While you're here, try your hand at some inspiring printing techniques.
Bring the Experience Home
Come away from PaperSpecs Live with new ideas, useful industry contacts, and best of all, our highly coveted swag bag packed with cool and useful pieces--from swatchbooks to real-life samples.

Who Should Attend?
PaperSpecs Live attendance is strictly limited to 250 brand owners and designers who love, and actively spec, paper.
If you're passionate about creating compelling print pieces, collecting inspiring paper samples, getting your hands dirty with printing (optional), or you just want to get up close and personal with the technologies that will shape your future, you need to attend.

Giving Back
At PaperSpecs Live we believe that being part of the creative community is also about supporting and nurturing each other, and about giving back.
All PaperSpecs Live Chicago attendance fees will be donated to Wheels4Water, a cycling event co-founded by Justin Ahrens in partnership with Lifewater International that aims to bring safe water, and hygiene and sanitation education, to communities in Africa.


Be part of our very first PaperSpecs Live!
Discover the unexpected power and endless possibilities of paper and print, and make sure to take home countless samples.
Our Valued Sponsors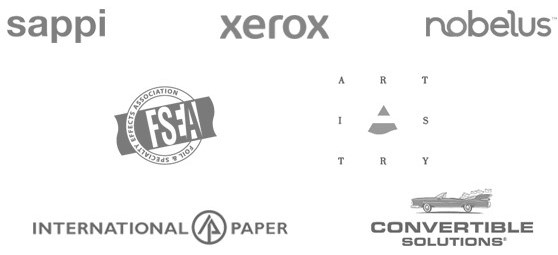 Upcoming Events
San Francisco - October 2019
Austin – January 2020
New York – February 2020