Description
The Must-Attend Design Event of The Year
PaperSpecs Live is the hands-on paper and print event for brand owners and designers to supercharge their print projects and help them create the most compelling printed pieces.


Learn From Industry Leaders
Enjoy insights from trans-disciplinary designer, strategist, and Founder & Creative Director of FÖDA, Jett Butler. And position yourself on the cutting edge of the latest print design trends as observed by award winning designer and PaperSpecs Founder Sabine Lenz.
Heighten Your Capabilities
• Grab swatchbooks and real-life print samples
• See the latest print technologies
• Explore enticing embellishments
• Try your hand at some inspiring printing techniques
Come away from PaperSpecs Live with new ideas, useful industry contacts, and best of all, lots of samples.
Schedule
5:30pm - Doors open & check-in
6:00pm - Learn from Industry Leaders
7:00pm - Explore new print and paper ideas, make useful industry contacts, and best of all, grab lots of samples
9:00pm - Event ends
Space is Limited
PaperSpecs Live attendance is strictly limited to 200 brand owners and designers who love, and actively spec, paper and print.
If you're passionate about creating compelling print pieces, collecting inspiring paper samples, getting your hands dirty with printing (optional), or you just want to get up close and personal with the technologies that will shape your future, you need to attend.

Giving Back
At PaperSpecs Live we believe that being part of the creative community is also about supporting each other and giving back. While we usually like to support local charities, we agree with the sentiments of our guest speaker, Jett Butler: What is happening in Australia affects us all, and we would like to help.

Therefore the attendance fees from PaperSpecs Live Austin will be donated to Wild2Free Kangoroo Sanctuary, an all-volunteer team that operates an animal shelter rehabilitating and releasing injured and orphaned native wildlife. Although their shelter was completely destroyed during the fires, the team remains, treating the injured animals.
Meet Our Valued Partners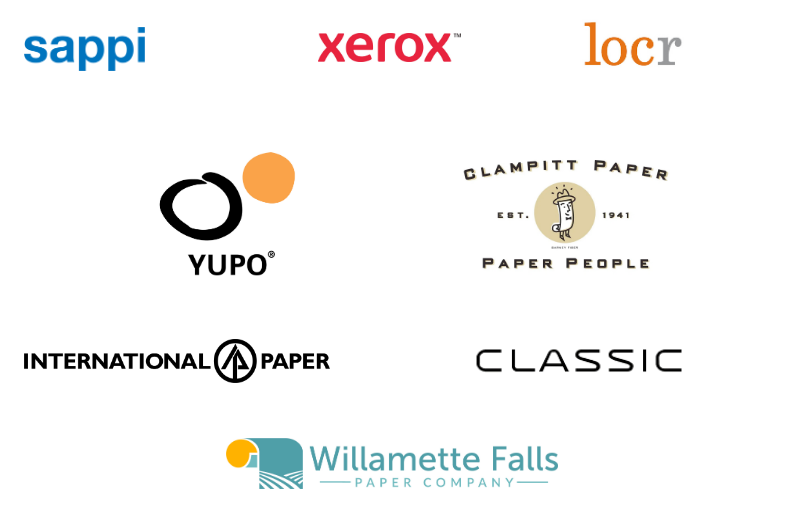 Upcoming Events
New York – April 2020