Description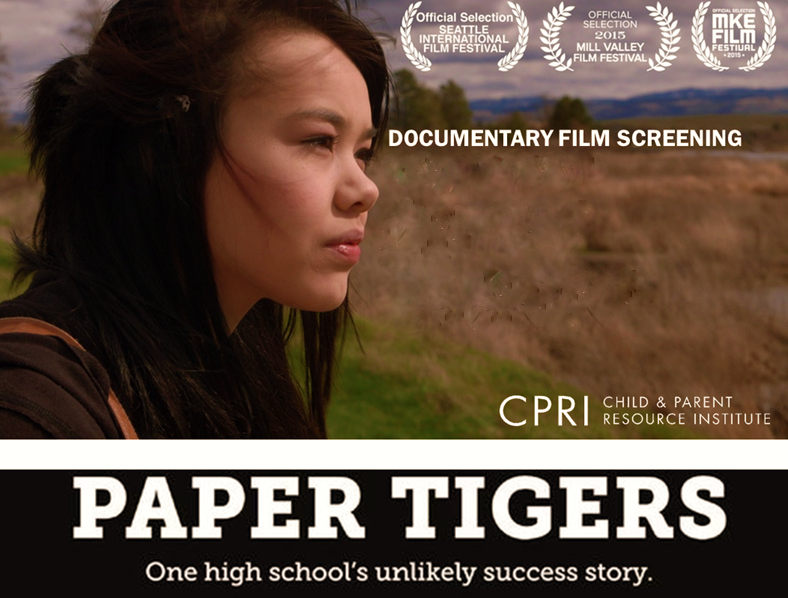 Come see the film "Paper Tigers," on how Lincoln High School healed traumatized kids using new relationships. Such "Trauma-Informed Care" has begun in schools, medical settings, judiciary and many social services with top results. It can help any organization.
Lincoln Alternative High served students from traumatized areas, kids headed for the "School to Prison Pipeline." Then Principal Jim Sporleder took this Walla Walla WA school run by gangs, with 789 suspensions and 50 expulsions a year, and turned it around. Suspensions fell 85-90%, expulsions fell 30-50%, and attendance, GPAs, and state exams scores rose. Graduation rates rose five-fold. In 2013 alone, several students got into college with $30K in scholarships.
--"Paper Tigers" trailer: PaperTigersMovie.com
--Full story on Lincoln High: https://acestoohigh.com/2012/04/23/lincoln-high-school-in-walla-walla-wa-tries-new-approach-to-school-discipline-expulsions-drop-85
--Trauma-Informed Care http://www.samhsa.gov/nctic/trauma-interventions
FAQs
Where can I contact the organizer with any questions?
Dana Brown: dbrown@acesconnection.com
Child care will be available. Please indicate if child care is needed, and for how many children.