Description
Are ya curious about designin' for print? Are ya hankerin' to pick the right paper for your next print job? Lookin' for print and packaging ideas that shine? Then, on Thursday, the 11th of October, mosey on down to the Paper Rodeo hosted by The Standard Group in association with the AIGA Central PA Design Continuum Scholarship and Lindenmeyr Munroe.

We have corralled over twelve paper companies to provide you with inspiring paper samples, guides and books to help you creatively design in print. From coated, uncoated to specialty stocks, there will plenty of paper choices for your next project.

Enjoy an ace-high presentation "Designing for Digital and Traditional Offset" by Jim Kohler, a Graphic Arts and Printing Scientist and a panel of print experts that includes a print designer, a print buyer, and print production specialists to answer your questions about paper and print. The cost is just $10. Chump change for amount of western fun you will have. Ticket proceeds benefit the AIGA Central PA Design Continuum scholarship. Reserve your spot today.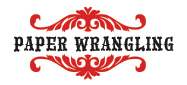 5:30 PM Check-in / Networking / Refreshments
6:00 PM Keynote Presentation by Jim Kohler on Designing for Digital and Traditional Offset
6:25 PM Panel of Print & Paper Experts
7:00 PM Open Paper Rodeo and Plant Tour
8:30 PM End of Rodeo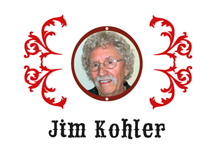 Jim Kohler, Graphic Arts & Printing Scientist with deep knowledge of offset and high-end digital printing as well as the creator of the Printer's Playbook series, will give a special presentation on "Designing for Digital and Traditional Offset."

Our panel of experienced and award-winning experts will answer ya most pressing questions on designing, specifying paper and print, preparing files and buying print. We dare you to stump them.
Thank you to our participating sponsors.