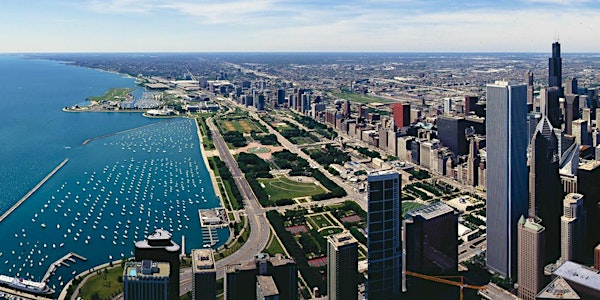 Panos and Drones Presented by Mark Segal
Presentation on panorama and drone photography.
When and where
Location
Meeting Place at Ohio and Leavitt - Look for the Green Door 2158 West Ohio Street Chicago, IL 60612
About this event
Mark will be presenting his stunning panoramic photos made with drones and from helicopters. He will discuss his problem-solving techniques and unusual shooting procedures.
About Mark: Known for his wide perspectives, Mark Segal wins clients with his spirit and vision. He has built relationships and wonawards for 35 years. Producing dynamic images of everything location, Mark has worked closely with art directors and designers in over 40 countries. Demand for his work arises from Mark's constant pursuit of fresh, experimental ideas and his ability to interpret concepts into strong photography. Mark's experience with digital cameras, lighting and panoramic formats gives clients the confidence to contract Mark for all types of location image needs. Mark's work is often seen in magazines, digital media, corporate reports and advertising. He produces environmental portraits that are vital, powerful, and expressive. With a full production team, Mark Segal Photography can produce the shoot anywhere, anytime.
In 1987 Mark founded Panoramic Images with his brother Doug Segal. PI is a photo library devoted to licensing large format imagery and representing over 250 photographers worldwide.
In 1988 Mark founded SkyPan International, a 360 degree aerial photography and video production company that utilizes both manned and remote control helicopters. SkyPan is the oldest drone company in North America, primarily serving the high-rise real estate development market.