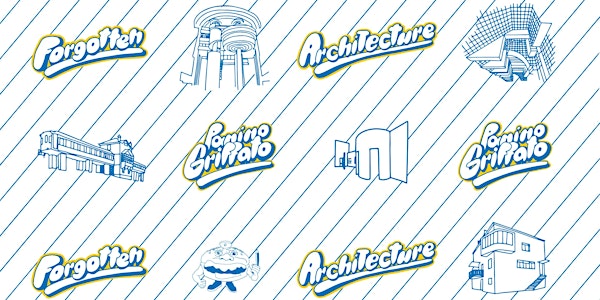 PANINO GRIFFATO / FORGOTTEN ARCHITECTURE x RIVIERA
Date and time
Thursday, February 6, 2020 · 7 - 9pm CET
Location
RIVIERA - creative space 4 Via Gorani 20123 Milano Italy
Description
PANINO GRIFFATO è un evento di FORGOTTEN ARCHITECTURE, progetto di Bianca Felicori e nato con l'obiettivo di riscoprire architetture dimenticate, attraverso la condivisione del proprio sapere tramite i social network.

(AB)NORMAL + HPO, PARASITE 2.0 + PLSTCT, due squadre di collettivi formati da architetti, saranno i protagonisti dell'evento, in cui si troveranno a dover collaborare in un campo che li decontestualizza dal loro quotidiano, dove la progettazione non è legata all'architettura, ma alla creazione di un panino.
Si tratterà di riunire le diverse attitudini proprie della collaborazione del mondo dell'architettura per realizzare un progetto altro e che rispecchi il risultato di una buona progettazione.
100 saranno i panini che i collettivi progetteranno, il vero punto di incontro tra mondi diversi che si uniranno nel contesto di riviera.




About the organizer
where things happen.
a creative space in the heart of milan. 
founded and directed by simple flair
with lapalma