Description
You never know what will happen in the Panic Room be prepared for a night of excitement every Friday night!!!
New Vibe
New Drink specials every week
Special Events Bi- Weekly
Guest DJ's
New Bottle specials
Special Birthday Treatment
RSVP LIMITED Half off guest list

See bottle service specials below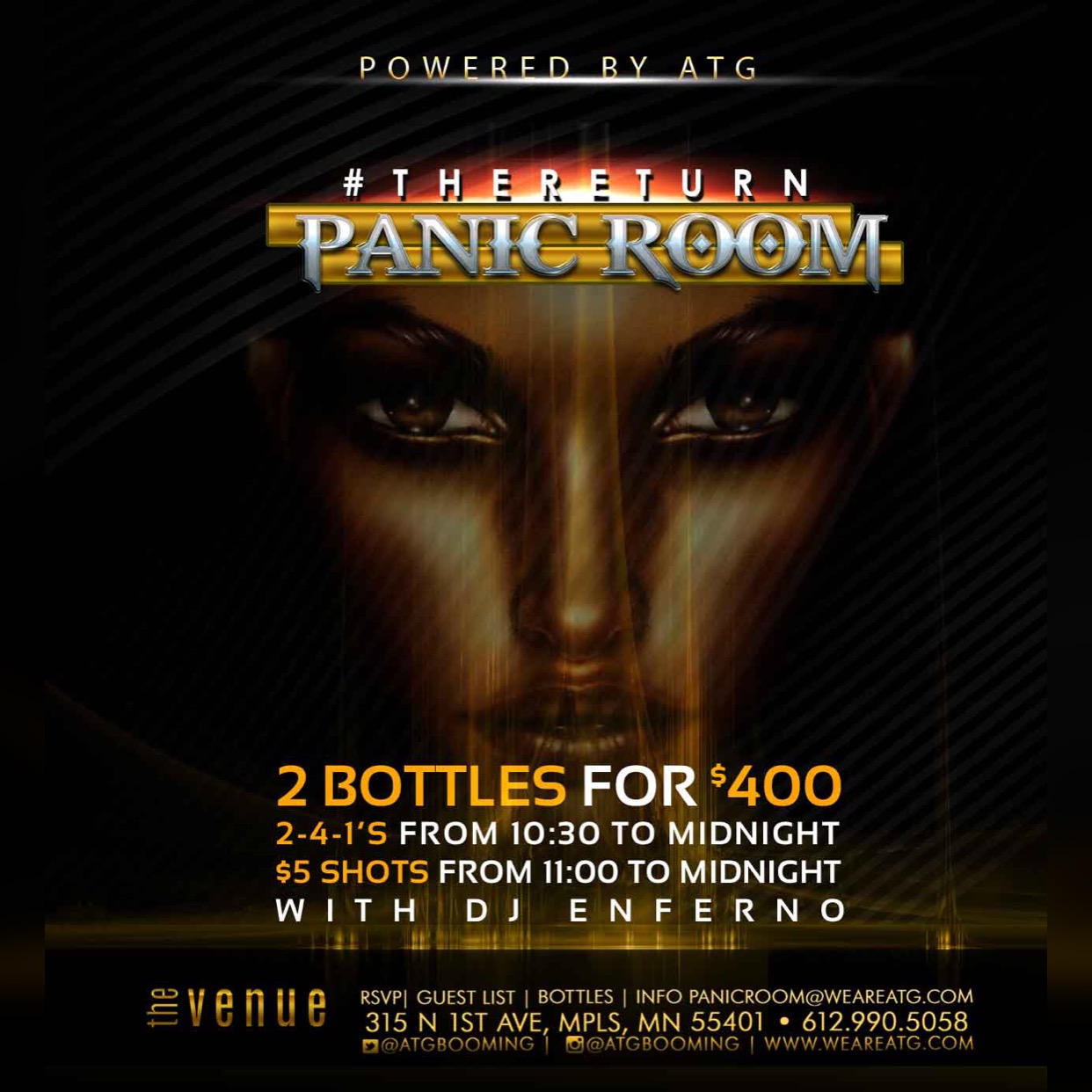 Bottle Service Special: 2 Bottles ( Ciroc, Hennessey, Patron etc)for up to 8 people for only $400)
For more info Email: panicroom@weareatg.com or Call: 651.999.9591

RSVP for the guest list NOW!!!
FOLLOW US:

@ATGBooming
@DJEnferno33
@ChevyATG
@BooBooATG
@PanicRoomMPLS
Like our page: https://www.facebook.com/ATG.DJs.Ent/