Description
The University of Florida IFAS Extension faculty are continuing their acclaimed "Panhandle Outdoors Live!" programs for 2017. They will include presentations, as well as, traditional excursions to explore and learn about the Panhandle's signature ecosystems. This year's planned programs include "Nearshore Artificial Reefs" (Navarre Beach, Aug. 17), "St. Joseph Bay" (Gulf County, Sept. 19-20), "Coastal Dune Lakes" (Walton County, Oct. 24), and a "Natural Resources Field Day" (Santa Rosa County, Oct. 26). Many of these special places include conservation lands but are still vulnerable to issues that threaten their ecological intergrity. The diversity of our Panhandle water features also provides for hot spots of biological diversity throughout the region. Come learn about the important roles of these amazing aquatic and upland systems.
---
---
The St. Joseph Bay Ecosystem is home to one of the richest concentrations of marine grasses along the Northern Gulf Coast. It supports an amazing diversity of fish, aquatic invertebrates and birds. Other local habitats of significance include nesting beaches for loggerhead sea turtles, salt marshes that support secretive marsh birds, and pine flatwoods uplands.
This two-day educational adventure is based at the St. Joseph Bay State Buffer Preserve near the coastal town of Port. St. Joe, Florida. It includes field tours of unique coastal uplands, presentations by scientists and naturalists, and a kayak trip to explore the underwater life of the seagrass beds.
http://www.dep.state.fl.us/coastal/sites/stjoseph_buffer/pub/SJB_Buffer_Preserve_brochure.pdf
A short video on the Buffer Preserve:
https://www.youtube.com/watch?v=7q-sSz0euJQ
---
---
Participants need to bring personal snacks and/or drinks (bottled water and simple snacks are supplied), bug repellent, sunscreen, hat, sunglasses, etc. Canoes or kayaks may be rented (see ticket options for prices); however, participants may also bring their own kayak or canoe and paddling gear (life jacket, emergency whistle, paddle, etc.), although a $10 launch fee will be applied by the outfitter (included in ticket options).
Base registration fee covers breakfast and lunch, facility costs, water & snacks, transportation and educational sessions. Additional costs are related to lodging, rental fees for canoes and kayaks.
---
---
SCHEDULE Of ACTIVITIES
Tuesday, September 19, 2017
9:00 am -12:00 pm Introductions and workshop logistics, field tour of the Buffer Preserve Property with Manager, Dylan Shoemaker; Presentation on the Ecology of the St. Joseph Bay

Seagrass Ecosystem with John Brucker

12:00pm - 1:00 pm LUNCH catered by the Sand Dollar Cafe

1:30 pm - 5:00 pm Field tour of Salinas Park and St. Joseph Peninsula State Park, discussion of Coastal Processes and Geomorphology with Park Staff/ Discussion of Coastal Habitats with Sea Grant Faculty
6:30 pm - 8:30 pm DINNER in Historic Port St. Joe (not included in ticket price)
Wednesday, September 20, 2017
8:00 am - 9:00 pm BREAKFAST catered by Sand Dollar Cafe

9:00 am - 11:45 am Presentations on Diamondback Terrapin Ecology with Rick O'Conner, on Bay Scallops with Erik Lovestrand and Bay Water Quality with Ray Bodrey

11:45 am - 12:45 pm LUNCH catered by Sisters of Port St. Joe
12:45 pm - 3:00 pm Kayaking and snorkeling the Sea Grass Beds, hosted by "Happy Ours" Kayak Outfitters

3:30 pm Return to Preserve to "freshen up" and depart
Breakfast and Lunch Caterers:
https://www.sanddollarcafepsj.com/
https://www.tripadvisor.com/Restaurant_Review-g34578-d4647939-Reviews-Sister_s_Restaurant-Port_Saint_Joe_Florida.html
Lodging:
There is Dorm-Style lodging available at the Buffer Preserve:
Guests must bring their own towels and bed linens including pillows.
Two Dorm-Style Rooms: Room 1 sleeps 7 and room 7 sleeps 8, each with a combination of single/bunk and double beds, desks and single bathroom/shower.
Room 1 has 1 queen and 4 singles. Room 7 has 2 double and 4 singles.
Two Single-Style Rooms: Sleep up to 4 with combination of single/bunk and double bed, desk and single bathroom/shower. Room 4 has 1 full and 1 bunk bed.
http://www.stjosephbaypreserves.org/index.cfm/m/117/Center%20Information/
Please contact Ray Bodrey for more information about lodging at the Preserve: 850-639-3200
---
For those preferring less rustic accomodations and possibly interested in visiting Historic Port St. Joe the night before our program there are a few motels to choose from:
Mainstay Suites: https://www.choicehotels.com/florida/port-saint-joe/mainstay-hotels/fl799?source=gyxt
The Port Inn: http://portinnfl.com/
Dixie Belle Motel: http://www.dixiebellemotel.com/
---
Kayaking:
Happy Ours Kayaking: http://www.happyourskayak.com/
Organizer of Panhandle Outdoors LIVE St. Joseph Bay Waterschool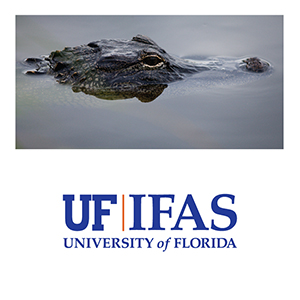 UF IFAS  EXTENSION
The Institute of Food and Agricultural Sciences (IFAS) is an Equal Opportunity Institution authorized to provide research, educational information and other services only to individuals and institutions that function with non-discrimination with respect to race, creed, color, religion, age, disability, sex, sexual orientation, marital status, national origin, political opinions or affiliations.